Get Folked: the Great Folk Revival
Sat Dec 7, 10-11.05pm, More4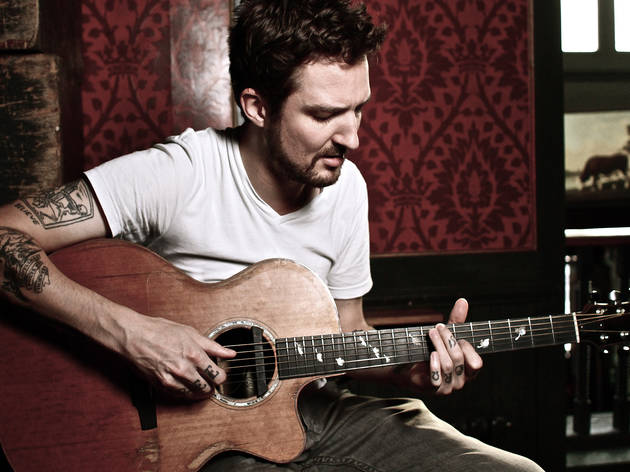 Authenticity. Not a descriptor that should have anyone wanting to stick a boot through their telly. But when it appears in the context of a phrase like, 'it's precisely this authenticity that advertising executives are trying to tap into', it kind of does. And when it appears in a documentary which has the sheer gall to gently mock 'folk Nazis' like Ewan McColl while lauding the likes of Alt-J for supposedly bringing the form up to date, it definitely does.

It's a shame, because there's some lovely footage of, among others, Pentangle, the Incredible String Band and John Martyn in this film which forms the centrepiece of More4's folk night. But it's hobbled by its desperation for contemporaneity: its confusion between timelessness and transitory modern relevance. This leads to phrases as trite and meaningless as 'folk has become the new punk' – something that no show which includes Mumford & Sons should ever be claiming. A wasted opportunity.

Sponsored listing
Barbecoa Piccadilly
This second branch of Jamie Oliver's barbecue joint, which specialises in 'traditional fire-based cooking techniques', caters for practically all tastes at almost all times of the day. Fancy a roast this Sunday? You got it. Feel like tucking into a seafood supper? They have an entire section dedicated to that. Want a full English followed by a rhubarb doughnut and a mimosa for breakfast? It's an odd combo, but if that's what you want, Barbecoa Piccadilly has got you covered, and you can enjoy it all in plush velvet and leather banquettes, surrounded by vintage tiled walls and ornate art deco lighting. If you're after a wee dram there's a 'whiskey compendium' (with tons to choose from), as well as the usual wines, beers and spirits. Afternoon tea is available 2.30-5pm daily and prices start at £25 per person. 
Venue says: "Spend your lunchbreak at Barbecoa Piccadilly Monday-Friday with our new seasonally changing lunch menu: two courses for £24/three for £27."
You might also like