Hillsborough: Never Forgotten
Wed Apr 3, 9-10pm, BBC2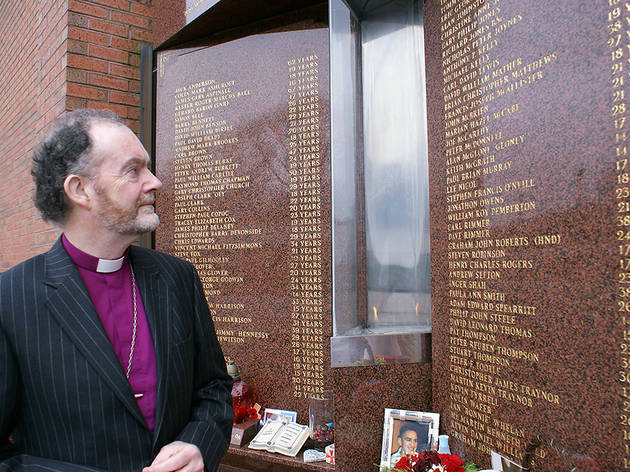 This was the backdrop to the events of April 15 1989 which, as the years went by, graduated from human tragedy into full-blown source of national shame. This affecting, enraging film hears from survivors, justice campaigners, silenced witnesses and church leaders. All have moving and striking stories to tell; it's clear that wounds remain incredibly raw – hardly surprising given the vigour with which the police, judiciary and media have filled them with salt.

The cover-up is itemised in all of its mind-blowing cynicism, but so too is the grief – the Hillsborough scandal has so much to tell us about the conduct of our law enforcers that it's sometimes easy to lose sight of the fact that behind it lies the horrible simplicity of bereavement. Highly recommended.
Sponsored listing
Lady Chastity's Reserve, Hackney
This marvellously silly immersive team puzzle (a sort of cross between an escape game and the 'Mumsy' challenge in 'The Crystal Maze') has already spooked and amused many a team at its original venue in Battersea, but will now be challenging the people of Hackney from a dark corner of the People's Park Tavern.  It's from the Handmade Mysteries team that does this kind of thing at venues across London. They know what they're doing. Expect plenty of surreal slants to challenges that can be pretty, well, challenging, and don't be surprised to be surprised either - we're told the immersive elements can be pretty interesting.  They promise to let you out - or help you out - if you get really stuck but still, it might be best to bring some brains and leave your dumbass friends out of it. 
Venue says: "Venture through an hour of hilarious clue-solving as you and your team attempt to win Chastity's fabled aphrodisiac wine."