How to get a Council House
Thu Aug 1, 9-10pm, C4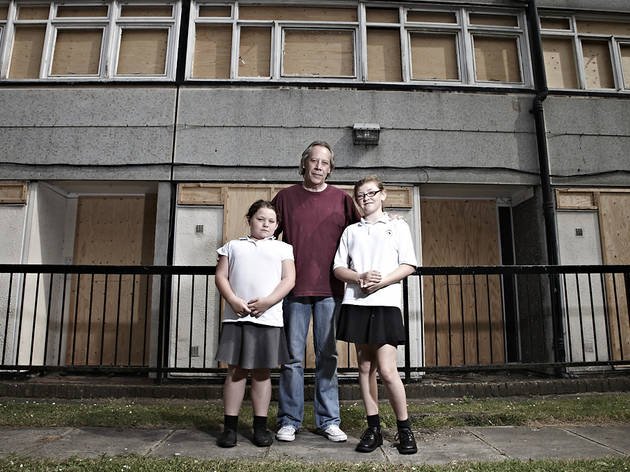 Episode one
How to get a council house indeed, when one in 12 families are on the waiting list and the average wait is five to six years. In the first episode of what will undoubtedly be a thoroughly depressing series, there's one discouraging fact after another: council cuts, a limited supply of accommodation, ramshackle housing and a growing population.

Each week in Tower Hamlets there are 24,000 households fighting for 40 properties and the challenge for council workers is to determine who's most in need. The bidding process is stressful and racial tensions aren't uncommon. It's not just stereotypes; there's a former investment banker who's applied 400 times in two years. Being in band two, he isn't a priority; those in a greater predicament are in band one. His family of four shares a one-bedroom flat.

Yet 50 percent of places offered are refused – sometimes on account of the kitchen cupboards 'not being right'. The Begum family has rejected 12 potential homes and are holding out for one with a parking space. If ever there was a stark exposé of the housing crisis in Broken Britain, this is it.
Sponsored listing
Panda Panda
The blissed-out bear logo and bright orange and white fittings make this a jolly lunchtime spot. The bright, clean interior also comes as a relief in a rather grimy part of town. Sandwiches, salads and smoothies employ colourful, fresh ingredients, as in vegetable rolls offset by a fiery chilli and peanut dipping sauce. The baguettes – used for the national sandwich of Vietnam (banh mi), or for mopping spicy beef soup – have a lovely light crunch thanks to the use of rice flour. Other hot options include noodle dishes and stews. Everything is beautifully presented, with artfully scattered chilli rings and parsley garnishes. Children get a shelf of picture books, and may also take a shine to Panda Panda's line in confectionery-based milkshakes. Adults will probably prefer the smoothies and fruit bubble teas. Smiley staff are super-efficient and happy to explain ingredients. Bring cash, as cards aren't accepted.
Venue says: "Come and try our £5 lunch deal. Any baguette or banh mi and a drink. Authentic Vietnamese cuisine in south east London."