In No Great Hurry: 13 Lessons in Life with Saul Leiter
Tue Apr 2 10.50-11.50pm, BBC4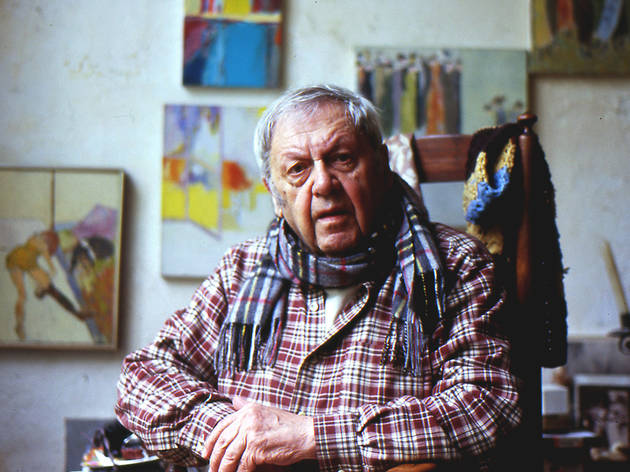 He's a prolific, intelligent artist whose meditative and quietly observant persona is reflected in his street pictures of urban lives in passing. By turns self-effacing, wise, humorous and peevish, the 90-year-old Leiter is at his most poignant when remembering his long-term partner, the late Soames Bantry.

Leiter muses on religion, his scholarly but cold upbringing, age, art and relationships, while his take on photography is refreshingly free of ego: he doesn't seek to control and believes taking pictures teaches us to stop and look. Broken down into 13 lessons in life, this is a gentle and melancholy film that, given his advancing years, could be Leiter's swan song.
Sponsored listing
Wild Food Café
The first-floor setting of this dinky café overlooking Neal's Yard is one of its main draws. On a sunny day, light streams through the wall of windows on to big pine tables that happily accommodate large groups of friends who haven't met yet.  We tried the club sandwich, mainly because it came with the promise of umeboshi (Japanese pickled plum). A promise it remained – whether they forgot to add it or sliced it too thinly it's hard to say, but any flavour was completely untraceable. Disappointing pickles aside, dishes are, on the whole, enjoyable. Just be careful not to be misled by the optimistic-sounding menu – their 'pizza' would struggle to pass as such in any corner of Little Venice. Go there with an open mind and an awareness that the food has been given a title that it might not have earned, and it shouldn't disappoint. At the very least it's nice to leave a restaurant feeling smug that everything you've eaten is actually good for you. Self-righteousness sure can be tasty.
Venue says: "Devoted to vitality. Innovative, organic plant-based food. Now on Uber Eats."