Meet the Landlords
Thu Jul 18, 10.35-11.25pm, BBC1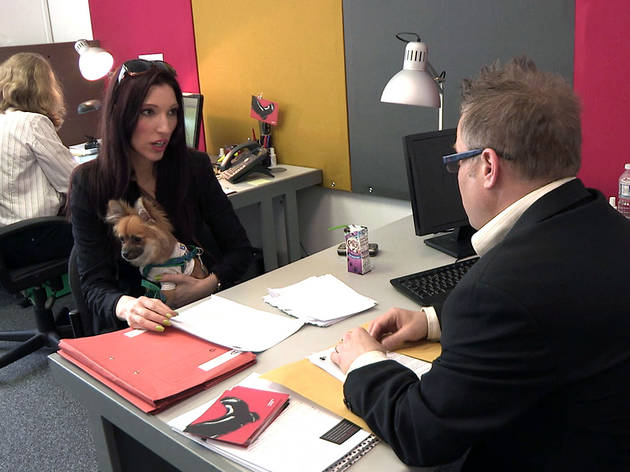 Landlord and self-proclaimed 'HMO Daddy' (what we once called bedsits are now 'houses in multiple occupation') Jim has made it good, making millions renting tiny, affordable flats to needy tenants (one abode in particular 'smells like rotten cats') – but unsurprisingly he and his tenants don't always see eye to eye. On the other side, an accidental landlord is evicted from her own house after her temporary tenant refuses to budge. They're extreme case studies of course, but keep things lively and entertaining.
Sponsored listing
Searcys St Pancras Grand Restaurant & Bar
This Searcys restaurant and bar on the upper concourse at St Pancras Station certainly boasts some pretty views. Look outside and you're treated to the impressive glass and steel lattice roof of the station; inside and it's a lovely art-deco room designed by Martin Brudnizki. You can see the Eurostar parking up and pulling away, too. Fittingly, there's something of the entente cordiale to the food menu here. Dishes range from potted shrimp, London cure smoked salmon and fish and chips with tartare sauce to steak frites, lobster tail thermidor and rognons d'agneau à la dijonnaise - lambs' kidneys with a dijon mustard sauce. Keep an eye out for weekly specials, too.  Drinks are also a focus, with the champagne selection able to take advantage of Searcys Champagne Bar directly opposite, and a nicely categorised wine list led by the old world but with a fair few new world options too. Classic cocktails, a very good whisky selection and beers and ciders both on draught and by the bottle complete the list.    
Venue says: "As part of London Food Month, you can enjoy a homemade fish pie and bubbles to share for £50. Every Friday throughout June."