Motor Morphers
Mon May 6, 8-9pm, C5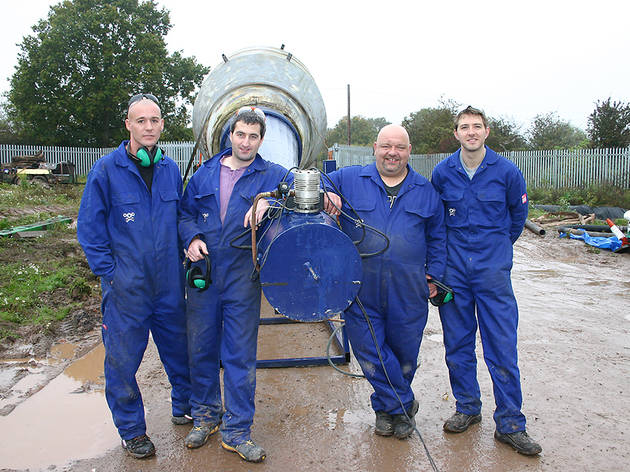 Episode one
Recycling is clearly an important priority for Channel 5. This new addition to their Monday night schedule gives two teams of engineers a challenge – convert vehicles previously fit for the scrapheap and repurpose them for an outlandish contest at the end of the show. Okay, okay, it's fairly obvious where the inspiration for 'Motor Morphers' came from.

Simply substitute 'Scrapheap Challenge''s Dick Strawbridge (or his less-moustachioed predecessor Robert Llewellyn) with 'The Gadget Show''s Jason Bradbury and you've got the gist of this auto-focused hour. This first episode of the run sees two teams competing to convert a concrete mixer into a boat. As with 'Scrapheap', it helps to know your prop-shafts from your pistons, but you don't need to have done a YTS in engineering to enjoy all this carefree construction.
Sponsored listing
Coq d'Argent Bar & Grill
Located at 1 Poultry on a rooftop, this classic French restaurant offers up a seasonal menu with the chance to look out at London's skyline whilst dining.  Round the corner from St Paul's, it could be seen as a city boy haunt, however, the approachable grill menu isn't too daunting, with a large selection of fruits de mer and reasonably priced starters. Despite the a-la-carte mains being rather pricey, there's an affordable set menu of £25 for three courses available in the grill. The bar menu is incredibly extensive, with wines from almost every region of France as well as worldwide. On Mondays selected bottles are also available at retail price to kick-start your week.
You might also like