Motor Morphers
Mon May 6, 8-9pm, C5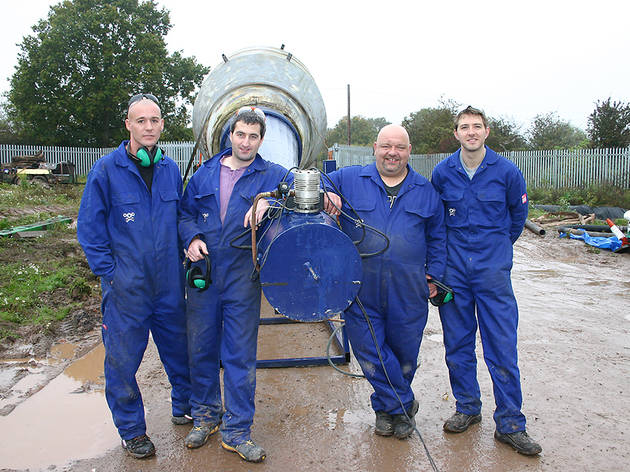 Episode one
Recycling is clearly an important priority for Channel 5. This new addition to their Monday night schedule gives two teams of engineers a challenge – convert vehicles previously fit for the scrapheap and repurpose them for an outlandish contest at the end of the show. Okay, okay, it's fairly obvious where the inspiration for 'Motor Morphers' came from.

Simply substitute 'Scrapheap Challenge''s Dick Strawbridge (or his less-moustachioed predecessor Robert Llewellyn) with 'The Gadget Show''s Jason Bradbury and you've got the gist of this auto-focused hour. This first episode of the run sees two teams competing to convert a concrete mixer into a boat. As with 'Scrapheap', it helps to know your prop-shafts from your pistons, but you don't need to have done a YTS in engineering to enjoy all this carefree construction.
Sponsored listing
Tropicana Beach Club
A cocktail and music venue with a tropical theme on the site of what was Guanabara. With palm leaves aplenty and a multi-coloured lighting scheme, the bar gives off a party atmosphere. If you're here for the food, signature dishes include pork ribs with pineapple BBQ sauce, Thai green curry and jerk fried chicken marinated in buttermilk. A vibrant drinks list includes tropical twists on classic cocktails: 'the flamingo' is a blend of rum, Martini and passoa shaken with elderflower, lime and apple juice.