Rick Stein's Indian Odyssey
Mon Jun 17, 9-10pm, BBC2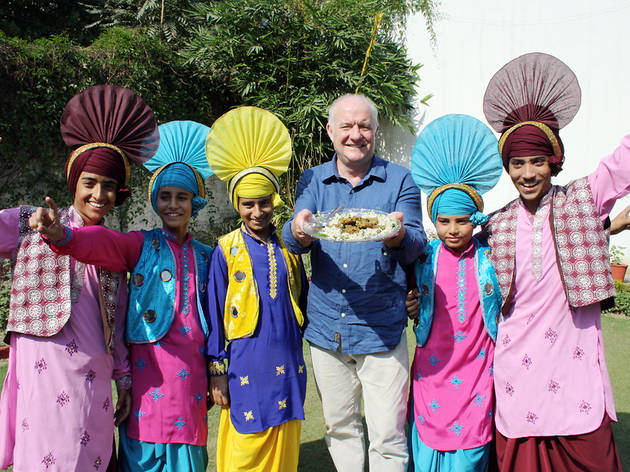 Episode one
He might have left the country as Rick Stein. But he's going to be returning as Rik Waller if he's not careful. This new series sees the chef taking a gut-busting culinary tour of India. And it's hard not to feel intensely jealous – the smells and flavours of the country practically jump off the screen. So does India's brilliant bedlam – wisely, Stein doesn't fight India's kaleidoscopic chaos but instead, allows it to feed into the show.

The result feels pleasingly organic; as any visitor will know, much of the pleasure of India is to be found in the happy accident, the chance encounter and the feeling of letting things flow. Tonight, Stein visits Kolkata and Chennai, sampling deep fried flour balls, curried eggs, mulligatawny soup and much more. He also makes a beef Madras; a partial homage to the Anglicised curries that first launched Britain's love affair with the food of the subcontinent. Thoroughly enjoyable.
Sponsored listing
Fairly Square
A cafe/bar that's perfectly placed to rest up in after a lengthy visit to the nearby British Museum. The mismatched furniture and spray-painted signs give Fairly Square a charming DIY vibe. Stop in here for a TLC specialty tea, an artisan coffee, hazlenut hot chocolate or homemade gingerade. Stronger stuff can be also be found in the selection of craft beers – including Meantime and Freedom – cocktails and wine. Food wise, Fairly Square invite various foodies to pop-up in their kitchen. Previously they've had Korean Jihwaja.
Venue says: "Plan your celebration or event with us! Happy hours 5-7pm and midweek madness happy hours (Wed/ Thu) craft beer pint / organic wine - £3.5!"