Heads up! We're working hard to be accurate – but these are unusual times, so please always check before heading out.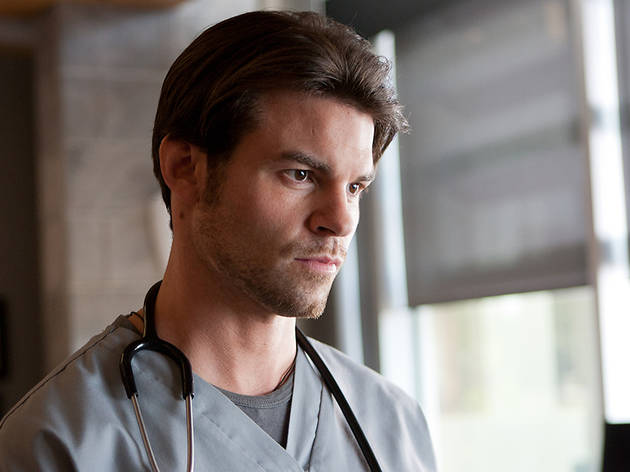 Saving Hope
Wed Aug 7, 9-10pm, Watch
Series one, episode one
Liked 'ER' and 'Grey's Anatomy', but thought they could've done with a clunky supernatural gimmick? This is the series for you. 'Saving Hope' kicks off innocently enough, with Man Doctor and Woman Doctor enjoying some heavy kissing in a cab on their way to get married. They're in an accident, and after saving someone else's life with irritating coolness, Man Doctor collapses into a coma.

Then, the gimmick: as Woman Doctor swaps her wedding dress for scrubs, Man Doctor's spirit or ghost or whatever strolls into the hospital and spends the rest of the episode spouting smart-arse pseudo-philosophical narration about the secondary characters. Milling about are apparitions of patients who've recently snuffed it, which doesn't make sense given that they're dead and he's not.

Of course, any hospital drama sinks or swims on the strength of its patient-specific storylines, which makes the bandaged masses of 'Saving Hope' the equivalent of a lead canoe. They're soap-grade generic – the knocked-up teen, the traumatised vet – and so poorly acted it's literally impossible to give a shit about them.

It looks a bloody mess, too. The constant lens flare blasting out of every single lightbulb and slicing the frame in two is probably supposed to symbolise the light at the end of the tunnel or something, but instead just makes the whole thing look like it was shot on a crap mobile phone. In short: 'Saving Hope' is a bit like 'Garth Marenghi's Darkplace', except the funny bits presumably aren't supposed to be funny.