Smash
Thu Jul 18, 9-10pm, Sky Atlantic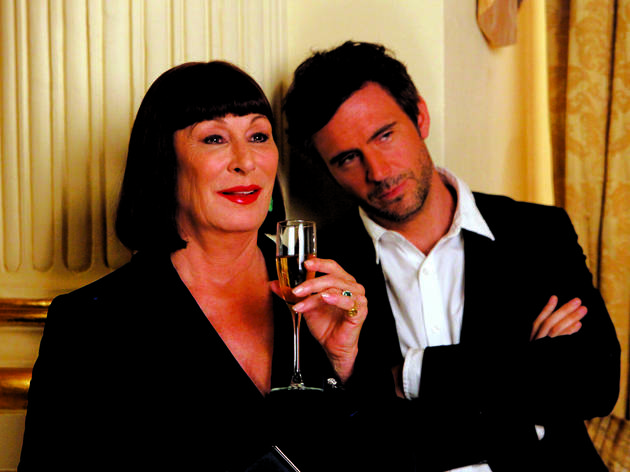 Series two, episode one
The glossy, empty-headed US musical series opens its second series unaware of its fate (canned) while its characters worry about the future of their own stage show, Marilyn musical 'Bombshell'. While writer Julia (Debra Messing) daren't read the reviews (wise), insipid star Kate (Katherine McPhee) is politely seething at rival Ivy (Megan Hilty) and duetting with Veronica Moore (Jennifer Hudson).

If you're invested in the characters there's enough to entertain, but while the musical numbers are well-written, they're over-produced: the actors could be dubbed for all we know, which is a bit of a waste of the likes of Hudson. There's an amusing nod to Messing's 'Will & Grace' days and a promising new character or two, but this is still soapy stuff that doesn't make the most of its star power. Talking of which, Liza Minnelli's coming up later in the season – heavens.
Sponsored listing
House of Vans
Taking over what used to be the Old Vic Tunnels, the House of Vans has turned the space below Waterloo station into a hot new destination for skateboarders, and promises a variety of diversions that will also appeal to those with no particular ambition to execute a credible 360 flip. The underground venue is sister to House of Vans Brooklyn where tickets for the free, all-ages summer concerts go like hot baked goods. The London branch also boasts a live music stage, as well as two tunnels' worth of purpose-built skate park and an art gallery that will open with 'Scissors & Glue', an exhibition documenting the brief history of zines (till September 20). There's a café, bars and cinema space and a regular programme of talks and workshops is planned. Skate sessions are free and open to all ages (there are lessons with The Skateboad School on Saturday mornings) but to be sure of entry book in advance on the House of Vans website where you'll also find updates on upcoming gigs.   
You might also like