Speed with Guy Martin
Sun Dec 29, 8-9pm, C4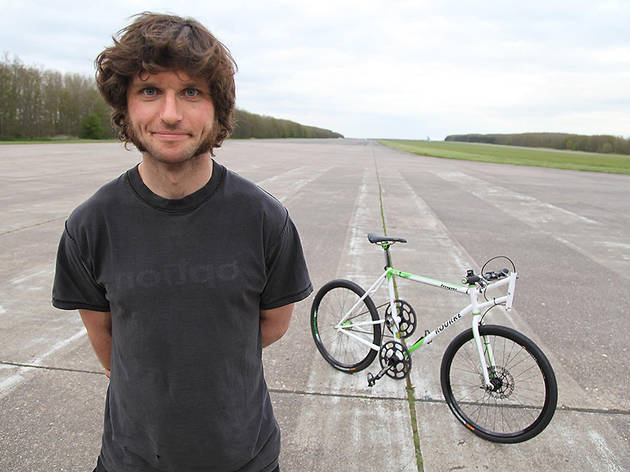 Episode one
With more than a passing resemblance to Wolverine, motorbike racer and lorry mechanic Guy Martin is nothing if not a character. Adrenalin junkie, rogue and joker rolled into one, the Grimsby native is never dull and frequently entertaining. In the first episode of a new four-part series, Martin attempts to break the UK record for fastest outright speed on a bicycle: a rather daunting 110mph.

To achieve this feat, he enlists the help of various experts, including a bike builder, an engineer, a truck racer and Olympic medallist Laura Trott, the last of whom is a target of some shameless flirting. Of course, the practice, preparation and team assembly merely comprise the necessary preamble for the record attempt, but it's more entertaining than it might be thanks to Martin's infectious personality. His fearlessness is astounding too, although it's quite possible that he's just a little bit mad.
Sponsored listing
Le Vieux Comptoir
Francophiles thanks to France's food and drink might quite like this Marylebone venue. It's a wine bar, wine shop, restaurant, deli and grocery, with everything sourced from French producers. Even the coffee and tea comes from France.  The dining menu includes a daily terrine, escargots, two types of foie gras, confit de canard, beef tartare and a selection of French salads and omelettes. Seafood comes from the île d'Yeu, and charcuterie and cheese from farms in Lyon, Savoie and the French Basque Country.   Each of the wines on the all-French list is available by the 125ml or 250ml glass, alongside Champagnes and other French sparkling wines. And if you can't wait to try your bottle bought from the cellar? They'll let you drink it on-site for a £10 corkage. Bar nibbles (Provence olives, bread and butter, charcuterie and cheese) are available at the bar, too. Keep an eye out for wine tastings, grower showcases and other special events.