Speed with Guy Martin
Sun Dec 29, 8-9pm, C4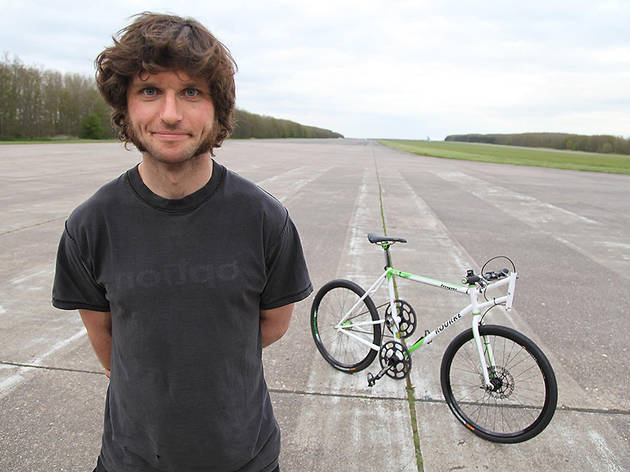 Episode one
With more than a passing resemblance to Wolverine, motorbike racer and lorry mechanic Guy Martin is nothing if not a character. Adrenalin junkie, rogue and joker rolled into one, the Grimsby native is never dull and frequently entertaining. In the first episode of a new four-part series, Martin attempts to break the UK record for fastest outright speed on a bicycle: a rather daunting 110mph.

To achieve this feat, he enlists the help of various experts, including a bike builder, an engineer, a truck racer and Olympic medallist Laura Trott, the last of whom is a target of some shameless flirting. Of course, the practice, preparation and team assembly merely comprise the necessary preamble for the record attempt, but it's more entertaining than it might be thanks to Martin's infectious personality. His fearlessness is astounding too, although it's quite possible that he's just a little bit mad.
Sponsored listing
Blade Rubber Stamps
A stone's throw from the British Museum, Blade Rubber Stamps is a shrine to wooden-handled rubber stamps with something for every eventuality and taste. Neatly stacked shelves display arty stamps depicting chandeliers, cityscapes, images of Henry VIII, London buses, Alice in Wonderland characters, cutesy puppies and telephone boxes. Handy potential purchases include homework stamps ('check spelling', 'keep trying') and adorable love-letter writing kits. Unmounted sheets of rubber stamps, ink pads in every imaginable shade, glitters, glues, stencils, stickers, sticks of sealing wax, and a range of magazines and books complete the stock. Blade also has a made-to-order service for personalised stamps.
You might also like