Strike Back: Shadow Warfare
Mon Oct 28, 9-10pm, Sky1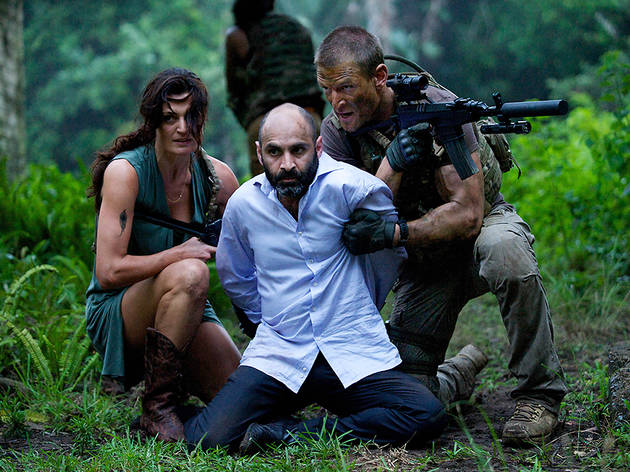 Series four, episode one
In case you were in two minds whether or not to settle down for this one, the opening scenes offer a helpful template for what's to come as the fourth series of 'Strike Back' begins. Sergeants Michael Stonebridge (Philip Winchester) and Damien Scott (Sullivan Stapleton) are spending their leave in a suitably macho fashion – riding hogback along the dusty roads of California – when they're prematurely plucked from beer-swilling, sex-addled leisure to attend to drug-dealing Iranian terrorists in Colombia.

New face Colonel Locke (Robson Green), who's cheesy-posh but stern enough to be likeable, sends the boys into the jungle to wade through murky rivers to hunt down the drug ring's second-in-command. Here ensues a barrage of explosive action interspersed with the odd tense moment and an abundance of amusing lad-banter. It may not be the most cerebral viewing, but 'Strike Back' delivers on the punch it promises from the start.