The Apprentice
Tue May 28, 9-10pm, BBC1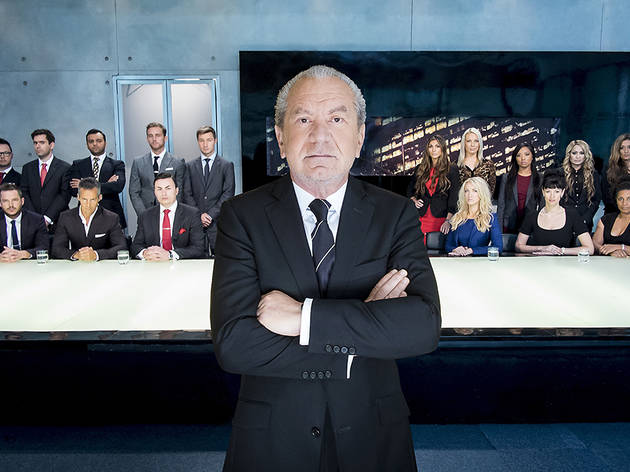 Series nine, episode five
Five episodes in, and the fur is really beginning to fly. This week, it's the classic treasure hunt/haggling task, where the teams are given a list of items to acquire at the lowest possible price. But there's a twist: Lord Shugs wants to test the candidates' international business skills, so sends them to acquire ouds, kanduras and falcon hoods in the malls and souks of Dubai. Cue awkward attempts at the local accent, embarrassing confusions between metric and imperial, and Nick dressed as if he's following the English cricket team on a tour of India.

With team Endeavour, it's prickly from the get-go: tension rapidly builds between the project manager and self-appointed sub-team leader. Evolve is more laidback; perhaps a little too relaxed in fact, waiting over an hour for a made-to-measure flag to be stitched together.

It's all mighty stressful to watch, and culminates in one of the most heated (and entertaining) boardrooms of the series so far, complete with tears, tantrums and accusations of sexism. Sugar's on top form too, coming out with some genuinely funny lines, before saying Dubai-bye to the biggest loser.
Sponsored listing
Mamounia Lounge Mayfair
An Arabic restaurant and bar situated in Mayfair, just a short stroll from Buckingham Palace, Hyde Park and Piccadilly Circus. Deep purples and reds surround the venue to give the vibe of a shisha lounge, which is what Mamounia is. The Middle Eastern menu features traditional Moroccan and Lebanese dishes, with plenty of charcoal-grilled meats, including tagine with half a chicken, and spiced lamb couscous. Baklava tops the dessert menu, plus saffron cheesecake and briouat (filo pastry filled with mixed nuts). At this Mayfair branch visitors can enjoy live music every weekend, plus belly dancers and DJs.
Venue says: "Find us in Mayfair for Lebanese and Moroccan cuisine, signature cocktails and weekend live music. Great spot for shisha in London."
You might also like