The Ginge, the Geordie and the Geek
Sun Sep 29, 7.30-8pm, BBC2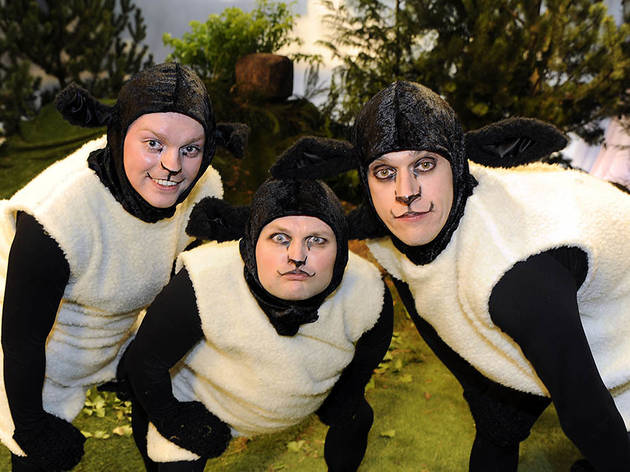 Series one, episode one
When was the last time an Edinburgh Fringe hit transferred their act to telly with any real success? Al Murray? Garth Marenghi? The League of Gentlemen? To the rather longer list of near misses can be added this sketch trio of Graeme Rooney, Paul Charlton and Kevin O'Loughlin, whose brand of daft, scattershot humour passes by pleasantly enough without leaving a lasting impression.

One or two skits – the evil seagulls, the aerobics session – have real potential, but too often the wholehearted physicality of the performances is expected to compensate for flimsy writing, while the musical references (Take That, James Blunt, 'Riverdance') are oddly dated. Still, it's not meant to be 'Limmy's Show' or 'Jam' – if the aim is to reel in a family audience, the wide-eyed naughtiness of the Three Gs could yet see them hit pre-watershed paydirt.
Sponsored listing
Bouton de Rose
A beauty salon in Canary Wharf.
Venue says: "Book now for a totally relaxing pampering session at Bouton de Rose."
You might also like