The Great British Bake Off
Tue Aug 20, 8-9pm, BBC2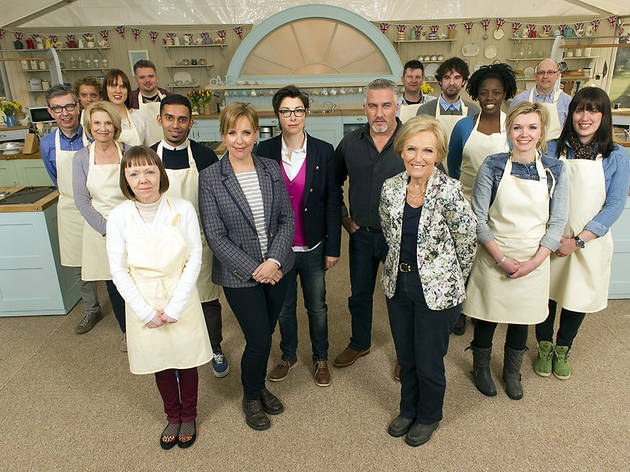 Series four, episode one
Another autumn, another crop of bakers. In fact, a baker's dozen, as there are 13 contestants this time round, meaning at any point judges Mary Berry and Paul Hollywood can eliminate two of them in one week. Gulp. They're the usual mix of characters trying to ensure their bottoms aren't soggy, their heads don't fall off and they don't fall apart under pressure.

Space satellite designer Rob is precise, carpenter Mark has artistic leanings, Ali brings his Pakistani culture to bear with some gorgeous ingredients, young student Ruby is taking a short walk down memory lane… As the weeks pass, we'll doubtless come to root for all of them and their different approaches, which is a real joy of this show: no baddies, no meanies, no obnoxious behaviour, and as they begin to crack and their cakes begin to crumble, our hearts go out to them in a warm, fuzzy way that's exactly what you want to feel as the winter nights draw in.

And yes, the social-history segments still jar when they start but engage as they progress, while Mel and Sue are still as witty and charming as ever. Phew. All's well that starts well.
Sponsored listing
Lady Chastity's Reserve, Hackney
This marvellously silly immersive team puzzle (a sort of cross between an escape game and the 'Mumsy' challenge in 'The Crystal Maze') has already spooked and amused many a team at its original venue in Battersea, but will now be challenging the people of Hackney from a dark corner of the People's Park Tavern.  It's from the Handmade Mysteries team that does this kind of thing at venues across London. They know what they're doing. Expect plenty of surreal slants to challenges that can be pretty, well, challenging, and don't be surprised to be surprised either - we're told the immersive elements can be pretty interesting.  They promise to let you out - or help you out - if you get really stuck but still, it might be best to bring some brains and leave your dumbass friends out of it. 
Venue says: "Venture through an hour of hilarious clue-solving as you and your team attempt to win Chastity's fabled aphrodisiac wine."