The Great British Bake Off
Tue Aug 27, 8-9pm, BBC2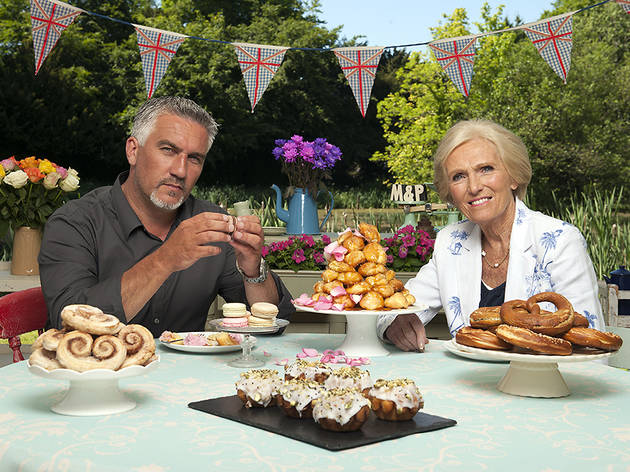 It's bread week for the motley team of baking competitors, and this charming retreat from TV competition nastiness sees loaves styled into octopi and peacocks, and more English muffins than you'll ever have seen at any one time. The drama of whether these muffins will set correctly may seem frivolous in the grand scheme of things, but let's face it, it's probably – hopefully – more familiar to us than your average soap-opera storyline, and for that reason it's strangely fascinating.

Baker-teacher Glenn sums it up nicely: 'I said I wouldn't be one of those lunatics kneeling by the oven...' he says, peering grimly at a loaf of bread, '... and here I am.' Making 20 minutes of gripping television out of baking breadsticks is quite a feat – for now we're content to join Glenn among the lunatics.
Sponsored listing
SMITHS of Smithfield
There are four different levels to this Smithfields spot, encompassing a ground floor cafe and bar, a first-floor bar dedicated to craft beer, a second-floor dining room and a third – and top – floor given over to food of a more fine-dining bent. There are private rooms to hire, too.  Largely, the menus here focus on British produce and dishes. Expect bacon sandwiches, full English breakfasts and mushrooms on toast on the ground floor, steaks, burgers and seared scallops with black pudding, bacon and cauliflower purée in the second-floor dining room, and veal sirloin, cod with langoustine and roast monkfish with caramelised cauliflower, leeks, cockles and ham on the top floor.  More than 60 craft beers feature in first-floor bar. Brewers include Five Points, Bru, The Kernel, Hiver and Hammerton. Cocktails, wines and an interesting selection of spirits also feature.