The Man Who Brought the Blues to Britain: Big Bill Broonzy
Sun Dec 1, 9-10pm, BBC4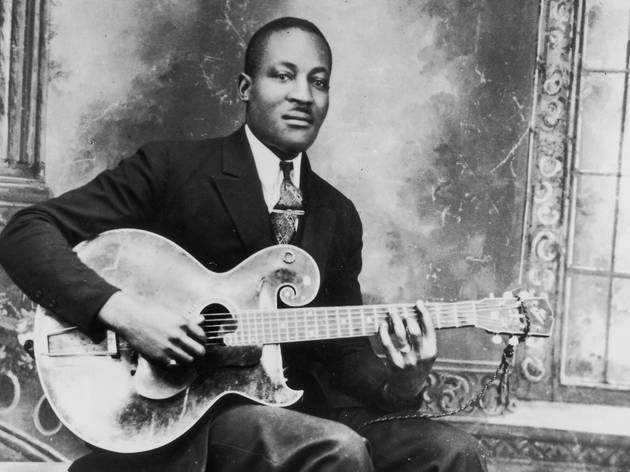 'He was a happy man when he was just drinking and playing with women.' So goes a self-penned epitaph for US blues star Big Bill Broonzy, the talented African-American singer-songwriter who hit the international big time in the 1950s. This engaging doc mixes tuneful archive footage with a narration of his own words by Clarke Peters, also seeking contributions from musicians including Ray Davies and Keith Richards (although the bigger names pop in only briefly). The idea is to fill in the gaps in his biography – tricky, given that he was apparently prone to fantastical stories – but both the narration and his surviving family offer a few revealing nuggets.

Inevitably, the issue of race relations is never far from the surface: there's a terrific clip of him singing about his dream of racial equality to a stunned white audience. But another issue comes up almost as often: his rampant womanising, exemplified by the fact that he carried around his divorce certificate to prove that he was legally split from his wife, Rose. The snag? He'd since married another woman called Rose.

Sponsored listing
Feldos
A brasserie-style restaurant serving British classics on Finchley Road. 
Venue says: "We have a brand new menu! Book now to be among the first to try it."