The Mill
Sun Aug 4, 8-9pm, C4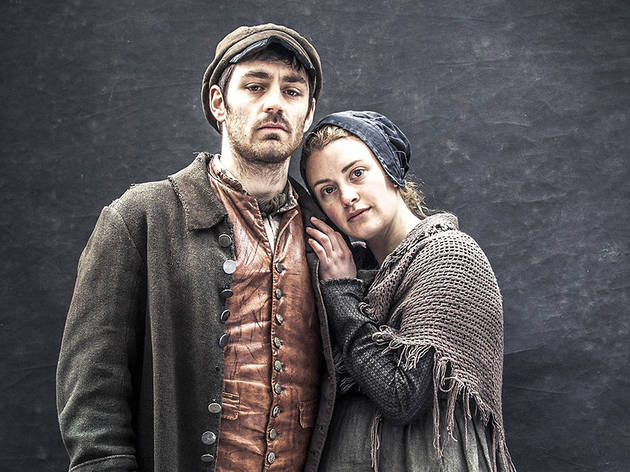 Series one, episode two
Craig Parkinson really needs to stop playing bullying, duplicitous sleazebags if he doesn't want to get a reputation. His Charlie Crout gets his just deserts tonight as this gritty historical drama continues. But will he take anyone with him? The full hypocrisy of the mill-owning Gregg family is revealed tonight as Hannah allows her heart to bleed all over an anti-slavery meeting. Elsewhere, Esther prepares to take more risks as she struggles against her bondage.

So far, 'The Mill' has been thoroughly effective both as polemic and period drama. The trappings of the era are beautifully evoked and that doesn't make for easy viewing; the relentless misery of working life at Quarry Bank – the noise, the squalor, the cotton fibre billowing in the air and the cheapness of human life – is a far cry from the many more rose-tinted Sunday night offerings we could mention.

Sponsored listing
Le Restaurant de Paul Tower 42
This version of Restaurant de Paul is not nearly as French‐looking as the Covent Garden branch. In fact, it's positively Silicon Valley by comparison, with chunky upholstered green, blue and red chairs, bright monochrome rugs and busy black tiling across floors and walls. The menu, though, is exactly the same. Classic starters lead into main courses featuring meat, fish, burgers or salads. We shared a perfectly decent but forgettable ham with celeriac remoulade to start. The poussin roti with aubergine and potatoes had good flavour but a smoked duck salad was underwhelming and lacked dressing. As you'd expect from a business with a baking background, the bread is top notch. So too, are desserts – the 'bottomless' mousse au chocolate is worth visiting for alone, and you can have as much as you dare. So then, with decent food and little atmosphere, Restaurant de Paul is solid, if not exactly ooh‐la‐la.
Venue says: "Relish our new 'express menu' from noon to 3pm. £15 for two courses between starter, main or dessert, and £18 for three courses."