The Returned
Sun Jul 28, 9-10pm, C4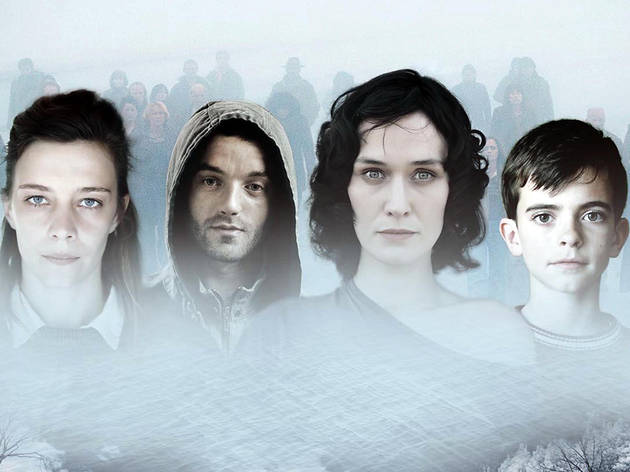 Series one, episode eight
It's been established that leaving this unnamed, undead French village isn't easy. So might we have a basic 'Lord of the Flies' scenario here, as this captivating series reaches its end? Predictably, it's not quite that simple – too many people have a foot in both camps. However, the village is beginning to split, even as it coalesces around the Helping Hand organisation. Clearly, there are wider allegories to be read into this suspicious, fearful new apartheid.

The result is a climax that's simultaneously sinister, ugly and strangely ceremonial. Oh, and if it doesn't exactly explain where we've been, it does give a fairly good idea of where we might be going. This series has sustained its mysteries with real poise and subtlety. We can't wait for the next helping, due next year.

Sponsored listing
Greedy Cow
Greedy Cow is one of the few places in Mile End not serving sweaty donners, fried chicken or cups of terrible coffee. For this, as well as its commitment to carnivores, it should be applauded. The menu offers burgers every which way – from kangaroo to wagyu beef – and great variety in its cuts of steak. In the upstairs dining room, cowhide furniture and bovine prints on the wall lay it on a bit thick, while cheesy muzak (or should that be moozak?) nearly pushed us over the edge. Maybe they were trying to relax the wagyu some more? If so, it did the trick – it tasted as a high­end burger should. A plump fillet steak with a piquant peppercorn sauce was near- perfect, although rarer than requested. Desserts were solid; a chocolate fondant with a molten centre and a creme brûlée torched at the table for kicks. Where Greedy Cow really excels, though, is in its service. Our warm waitress seemed genuinely interested in her customers. Grab a seat in the rustic restaurant downstairs where the tackiness is left behind, chew the cud with staff and you'll be in for some enjoyable meats out east.
Venue says: "Now serving our 'greedy breakfast', Saturday and Sunday 8am-noon."
You might also like