The Sex Clinic
Thu Apr 11, 10-11.05pm, C4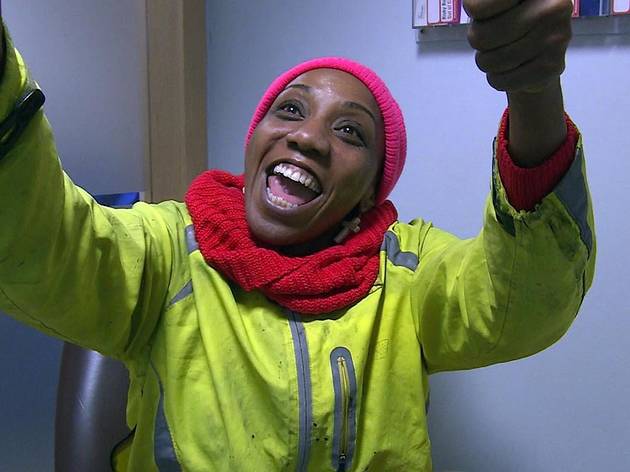 Series one, episode one
If you're even a little squeamish, turn away now – you'll never even make it through 'The Sex Clinic's opening credits. But if C4's bevvy of nauseating viewing, such as 'Embarrassing Bodies' and 'Supersize Vs Superskinny', has numbed your senses then this will be right up your alley. Perhaps literally if, like 38-year-old Katherine, you're suffering from a similar pain in the, erm, jacksie.

Genital warts, to be precise; if the thought wasn't bad enough, you're treated to an extreme close-up while the nurse freezes them off. Still interested? Because if you can stomach urethral swabs and needles in places you certainly wouldn't want them, you stand to learn a little about the lives of a dominatrix, a transgender escort and a guy who's been HIV positive for 25 years. However, this is definitely Marmite TV. You'll likely shun it or swallow it – warts and all.
Sponsored listing
Brackenbury Wine Rooms
This Hammersmith Grove spot comes from a group with similar venues in Fulham and Kensington. The focus is on wine – it's a wine shop as well as a wine bar – but there's also a grown-up food menu, as well as good-looking bar plates.  Forty-eight wines are available by the glass, served via Enomatic wine dispensers. The list is categorised by styles (think 'clean and lean', 'aromatic and textured', juicy, bright and structured' and 'heavyweights'), with worlds old and new given equal billing. Bar plates include English charcuterie and cheeses from Androuet. The main food menu features dishes such as foie gras with quince jelly and toast, confit duck salad with watermelon, cashews and pomegranate, herb gnocchi with spring vegetables, parmesan and rocket, and onglet steak served with hand-cut chips. 
Venue says: "Located on Hammersmith Grove, a five-minute walk from Hammersmith tube, we operate a wine bar, wine shop, restaurant and delicatessen."
You might also like