The Sound of Musicals; Imagine… Broadway Musicals: a Jewish Legacy
Tue Nov 12, 9-10pm, C4 & 10.35pm-12.05am, BBC1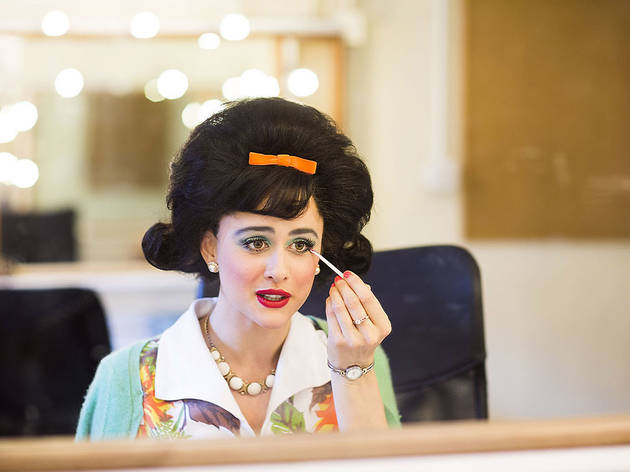 It's a scrappy hour of television, content to observe that, while stuff goes wrong (breaking voices and glass elevators), things generally work out for the best – perhaps the price to pay for the access granted by Sam Mendes and his team. There's also a bizarrely short detour via 'Book of Mormon', presumably to provide context but ultimately only confusing things. As a glance at the nuts and bolts of putting together a blockbuster musical, it's okay. But it's hardly an in-depth analysis of a genuine phenomenon. Perhaps later instalments will dig a little deeper.

Much better is Alan Yentob and Michael Kantor's examination of how Jewish composers – from the Gerswhins and Rodgers and Hammerstein to Sondheim and Mel Brooks – have moulded the musical. Simon Schama looked briefly at the same topic in his magnificent 'Story of the Jews' series, but this takes a broader, more optimistic angle.

While Jews filtered their historical outsider status and struggle for acceptance through musical theatre, this never treats them as victims. The narration is a little glib in places, but sparkling contributors and irresistible archive film ensure 'Broadway Musicals' never feels like a schlep.
Sponsored listing
Lady Chastity's Reserve, Hackney
This marvellously silly immersive team puzzle (a sort of cross between an escape game and the 'Mumsy' challenge in 'The Crystal Maze') has already spooked and amused many a team at its original venue in Battersea, but will now be challenging the people of Hackney from a dark corner of the People's Park Tavern.  It's from the Handmade Mysteries team that does this kind of thing at venues across London. They know what they're doing. Expect plenty of surreal slants to challenges that can be pretty, well, challenging, and don't be surprised to be surprised either - we're told the immersive elements can be pretty interesting.  They promise to let you out - or help you out - if you get really stuck but still, it might be best to bring some brains and leave your dumbass friends out of it. 
Venue says: "Venture through an hour of hilarious clue-solving as you and your team attempt to win Chastity's fabled aphrodisiac wine."