The Three Day Nanny
Wed Sep 18, 8-9pm, C4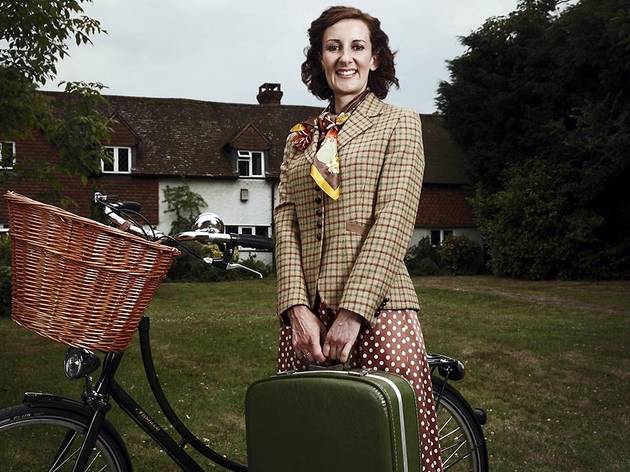 Episode one
Cycling into town like a 'Call the Midwife' character lost in time, Kathryn Mewes attempts to pick up where Supernanny Jo Frost left off and teach stressed parents how to cope with their kids, all before the wind changes. In this first episode, Kathryn, a graduate of the respected Norland College childcare course, plays Mrs Baylock to a pair of Damiens, three-year-old twins Alfie and Harry. With parents James and Susan at the end of their tethers after a noise complaint prompted by the kids' incessant screaming, Mewes rides to the rescue.

While she obviously knows what she's talking about, Mewes, with her tiny suitcase and chintzy sleeping bag has such a cloying personality that it's hard to take her advice seriously. One particularly irritating sequence – the producers were so proud of it that they play it to us three times – sees Mewes dementedly screaming 'Jingle Bells' in the beleaguered parents' faces. She may get results, but the Three Day Nanny herself is far too irritating and twee to make this show work.
Sponsored listing
House of Vans
Taking over what used to be the Old Vic Tunnels, the House of Vans has turned the space below Waterloo station into a hot new destination for skateboarders, and promises a variety of diversions that will also appeal to those with no particular ambition to execute a credible 360 flip. The underground venue is sister to House of Vans Brooklyn where tickets for the free, all-ages summer concerts go like hot baked goods. The London branch also boasts a live music stage, as well as two tunnels' worth of purpose-built skate park and an art gallery that will open with 'Scissors & Glue', an exhibition documenting the brief history of zines (till September 20). There's a café, bars and cinema space and a regular programme of talks and workshops is planned. Skate sessions are free and open to all ages (there are lessons with The Skateboad School on Saturday mornings) but to be sure of entry book in advance on the House of Vans website where you'll also find updates on upcoming gigs.