Top of the Lake
Sat Jul 20, 9.10-10.10pm, BBC2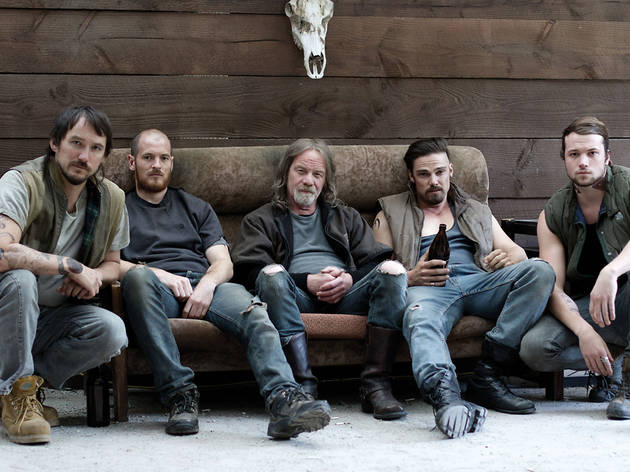 Episode two
Making New Zealand's landscapes look striking is a task so simple as to be slightly beneath Jane Campion. So instead, she makes them look stark and at times almost pitiless. Under these huge, empty skies, Elisabeth Moss's Robin is still trying to track down the forlorn, pregnant schoolgirl Tui.

All the while, her father Matt looks on: a baleful yet messianic figure, aided and abetted by his sons Mark, Luke and Jonno. Elsewhere, the other enigmatic messiah GJ is consolidating her territory; we can't wait for the inevitable meeting of these two beautifully conceived and realised Alpha figures.

'Top of the Lake' is increasingly mesmerising and rapidly shaping up to be one of the year's telly highlights. Its sinister mystery is taken as read, but it's surprisingly and winningly droll too mainly thanks to the bewildered paradise ladies and hapless cop Al. Masterful.
Sponsored listing
Farmstand
For a place that sounds like it sells punnets of strawberries and fresh duck eggs, this eco-friendly salad box joint is surprisingly clean-lined and minimalist. A neat row of tables is obscured by a brightly lit fridge of salad boxes and juices. Fortunately the food, though undeniably health-conscious, is far from clinical. Tender strips of chicken that have been properly committed to a harissa marinade come in a pile so huge you'd think they were trying to get rid of it – and we're talking the fanciest of free-range varieties here. The standard serving (£7.50) allows you to add two salads (hot or cold) to your protein of choice, all of which are impressively hearty. Squidgy roasted Jerusalem artichokes with capers and parsley are a lovely alternative to the usual potato-heavy sides, and a raw romanesco cauliflower and mustard seed salad provided a good dose of colour to balance the box out. In fact, it wasn't until I cracked open a suspiciously nutritious-tasting bottle of juice that I realised everything in our box had been wheat-, gluten-, dairy- and sugar-free. Yet still felt like a proper meal. And while it's not exactly a cheap 'to-go' option, if you manage to snag one of the tables and refresh yourself on free filtered tap water (sparkling or still), Farmstand suddenly becomes a great-value, slick spot for a wholesome sit-down meal. Feast on your five-a-day, set the world to rights and go back to the office feeling good inside.
Venue says: "Delicious food. Sustainably sourced. Breakfast, lunch and dinner."
You might also like