Top of the Lake
Sat Jul 20, 9.10-10.10pm, BBC2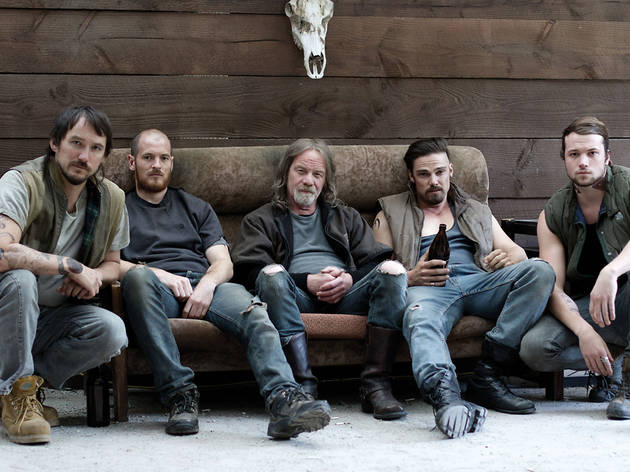 Episode two
Making New Zealand's landscapes look striking is a task so simple as to be slightly beneath Jane Campion. So instead, she makes them look stark and at times almost pitiless. Under these huge, empty skies, Elisabeth Moss's Robin is still trying to track down the forlorn, pregnant schoolgirl Tui.

All the while, her father Matt looks on: a baleful yet messianic figure, aided and abetted by his sons Mark, Luke and Jonno. Elsewhere, the other enigmatic messiah GJ is consolidating her territory; we can't wait for the inevitable meeting of these two beautifully conceived and realised Alpha figures.

'Top of the Lake' is increasingly mesmerising and rapidly shaping up to be one of the year's telly highlights. Its sinister mystery is taken as read, but it's surprisingly and winningly droll too mainly thanks to the bewildered paradise ladies and hapless cop Al. Masterful.
Sponsored listing
The Miller
If you're looking for a 'lite' beer – those insipid beer-style beverages – then look elsewhere. Instead, The Miller pours British delights such as Hop Back Brewery's Crop Circle, Everards Tiger and a host of other fine real ales all in tip-top condition. The bar staff here are proper beer enthusiasts and don't tolerate substandard pints. Although it looks like a dodgy council estate pub on the outside, within, it's been given a squat-chic makeover with playful contemporary art and comfy old chesterfields, attracting a crowd that seems to have been teleported in from London's more outré art colleges.  On our visit, there was an evening of improvised comedy hidden away upstairs, keeping a small crowd fairly amused. It all seemed very well organised, if that's not an oxymoron. On other nights you might want to throw some shapes to the DJ sets. Do this in the safe knowledge that Guy's Hospital, with its A&E department, is on the other side of the road.
Venue says: "All burgers only £5 every Monday night. Comedy six nights a week!"
You might also like