Trojan Donkey
Fri Jun 28, 11.10-11.40pm, C4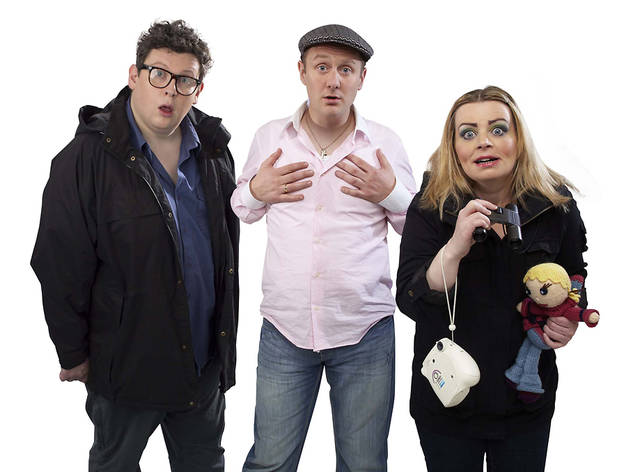 Series one, episode two
If you listen carefully to the last 15 minutes of this second episode, you can hear the sickening sound of the hidden-camera barrel being scraped clean. Whereas many of this show's antecedents understood that fly-on-the-wall comedy works best in short bursts, each of the sketches here drag on far beyond their natural life.

This week we follow another bunch of Glaswegian and Liverpudlian 'characters' interacting with unsuspecting members of the public; some of the skits have legs, but the best ones are put aside in favour of irritating voices and pratfalls. A scene where a woman tries to persuade a man to give her a kidney almost raises a smile, and there's a nice sight gag involving a polaroid camera, but each ends up outstaying its welcome.

If you're looking for something to watch after the pub on Friday night, you'd be better off sticking with the Beeb's Glastonbury coverage.

Sponsored listing
Kite Eyewear
Online eyewear shop Kite goes IRL with its first physical space: a swanky concept store on Shoreditch's fashion alley, Redchurch Street. Naturally, this is not your typical optician's. Racks of frames and designer ads are out. Instead, take a stool at a sleek Scandi consulting booth around a central 'bar', for your appointment with a clued-up (and refreshingly frank) eyewear stylist. All Kite's frames are designed in Soho and handmade in Italy; ask the staff if you fancy geeking out about acetate and pressed metal. Lenses are by Carl Zeiss and come with protective coatings as standard. A single pair of prescription specs or sunnies will set you back £150-£200, if you haven't had your vision tested lately, you can head through the back for a go on Kite's state-of-the-art optometric technology. It's high-end, sure, but relaxed, with espresso and prosecco flowing and cool young things on hand to help make the right choices when it comes to your next frames. Your poor, screen-fried eyeballs deserve a treat, after all.
Venue says: "Eye Tests & Health Exams Using State-Of-The-Art Technology. Book Yours Now."