Trojan Donkey
Fri Jun 28, 11.10-11.40pm, C4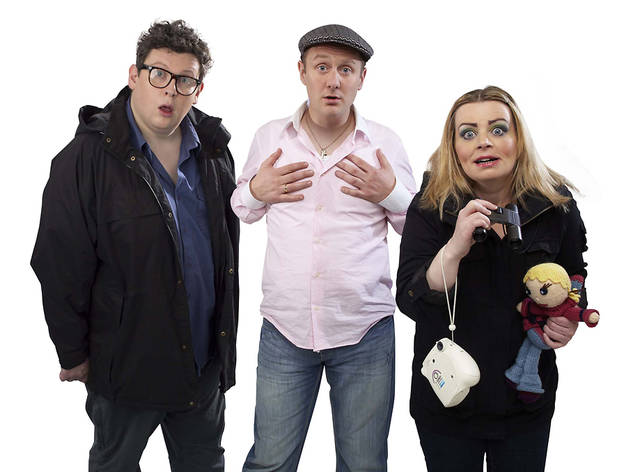 Series one, episode two
If you listen carefully to the last 15 minutes of this second episode, you can hear the sickening sound of the hidden-camera barrel being scraped clean. Whereas many of this show's antecedents understood that fly-on-the-wall comedy works best in short bursts, each of the sketches here drag on far beyond their natural life.

This week we follow another bunch of Glaswegian and Liverpudlian 'characters' interacting with unsuspecting members of the public; some of the skits have legs, but the best ones are put aside in favour of irritating voices and pratfalls. A scene where a woman tries to persuade a man to give her a kidney almost raises a smile, and there's a nice sight gag involving a polaroid camera, but each ends up outstaying its welcome.

If you're looking for something to watch after the pub on Friday night, you'd be better off sticking with the Beeb's Glastonbury coverage.

Sponsored listing
Uchi
On a residential Hackney street, someone's Pinterest board has come to life. At least, that's how this Japanese restaurant feels: from the brushed gold countertops, untreated wooden stools and pretty glass vases with delicate foliage, to the square cards that make up the specials board which, naturally, are held together by mismatched bulldog clips. The lighting is soft – perfect for a date – the music soothing and the atmosphere relaxing. If it wasn't for the obligatory wino staggering about outside, it all might feel a bit too perfect. The menu, while not exactly a tome, boasts all the usual suspects: thickly sliced, melt-in-the-mouth tuna sashimi; piping-hot, fatty karage (fried chicken) with an interesting chilli-kick; succulent charred pork skewers. But it was the veggie dishes that really stood out. A 'seaweed and carrot salad' might sound like food for an amphibious bunny, but it was deep, earthy and full of umami satisfaction. Mushroom and spinach nigiri might sound bland, but had a wonderful fleshiness (they contain huge pine mushrooms) and came packed with sesame. And the texture of the sweet miso aubergine was perfect: soft but still solid and not in the least bit sloppy. Whatever you do, ask for the black rice and tempura broccoli maki – a rainbow wheel of veg and rice wrapped in crisp nori, the lightly-battered broccoli giving it all a satisfying crunch. Technically a 'special', it would be a real shame if this dish doesn't become a permanent fixture. The atten
Venue says: "Japanese food in the heart of Hackney."