Under the Dome
Mon Aug 19, 10-10.55pm, C5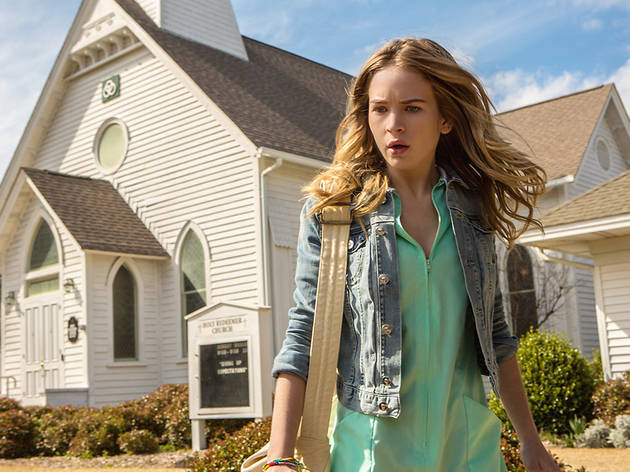 Series one, episode one
We're in small-town Americanaville. The town mayor, Big Jim, is drinking coffee in the old-time Sweetbriar Rose diner; a young good-looking couple are having sex in the boy's room; the sheriff is having a nap in one of the his jail cells; and a gay couple drive through town with their daughter en route to camp.

Of course, not all is as it seems: one of the young couple is a psychopath. A man is burying a body in the woods. The camp the daughter is en route to is for addicts. And a journalist is called by a nosy neighbour who's noticed an unusual stockpiling of propane… and then, WHAM! Something so unexpected, and weird, happens, and it's so well done, that it elicits a 'whoop' of shock and disbelief.

To say more would be to give too much away – though that title is a fairly big clue, and Stephen King's involvement another. Suffice it to say that this is enjoyable, accessible American sci-fi drama of the best kind, a 'Tale of the Unexpected' with a liberal dash of 'The Twilight Zone'. 'Lost' and 'The Walking Dead', it ain't; on first sight, it lacks those series' nuances and dark corners, but it's a lot of fun nonetheless. Grab a bucket of popcorn and enjoy.
Sponsored listing
Blade Rubber Stamps
A stone's throw from the British Museum, Blade Rubber Stamps is a shrine to wooden-handled rubber stamps with something for every eventuality and taste. Neatly stacked shelves display arty stamps depicting chandeliers, cityscapes, images of Henry VIII, London buses, Alice in Wonderland characters, cutesy puppies and telephone boxes. Handy potential purchases include homework stamps ('check spelling', 'keep trying') and adorable love-letter writing kits. Unmounted sheets of rubber stamps, ink pads in every imaginable shade, glitters, glues, stencils, stickers, sticks of sealing wax, and a range of magazines and books complete the stock. Blade also has a made-to-order service for personalised stamps.