Heads up! We're working hard to be accurate – but these are unusual times, so please always check before heading out.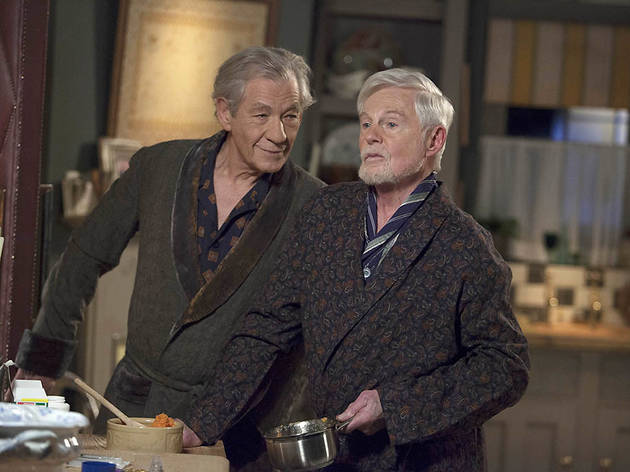 Vicious; The Job Lot
Mon Apr 29, 9-10pm, ITV
Series one, episode one
When was the last time you laughed while watching ITV? In disbelief doesn't count, by the way. Well, while we wouldn't suggest your sides are in danger of splitting, this new sitcom double bill features one uproarious campfest and one promising misfire. You may well crack a smile…

First up at 9pm, 'Vicious': Ian McKellen and Derek Jacobi have a ball as a bitching couple living in a cobwebbed, sepulchral flat, lusting after hunky new neighbour Iwan Rheon, confiding in best friend Frances De La Tour and hamming it up wherever possible. It's a very traditional studio sitcom setup, made watchable by its stars and enjoyable by a waspish script. Also, in its combination of old age and homosexuality, it could be argued to have broken a little ground. Not that creators Mark Ravenhill and Gary Janetti much care about that: this show is all about low blows and easy laughs – at which it excels.

'The Job Lot' at 9.30pm is a gentler, more deadpan prospect from three first-time writers, following the travails of the employees and clients of a Midlands job centre. Sarah Hadland and Russell Tovey do their best in the leads, but it's a familiar premise lacking in one-liners. It does show occasional promise, especially during one protracted sequence unravelling the absurd red tape apparently wrapped around the jobseeking process. But it's good-natured and well performed, if light on laughs.