When Björk Met Attenborough
Sat Jul 27, 7-8pm, C4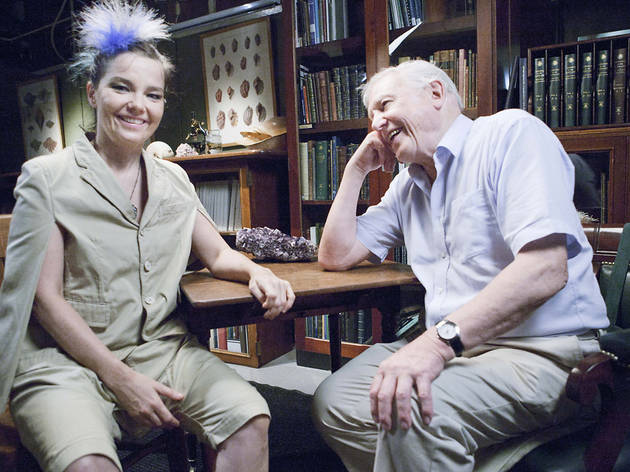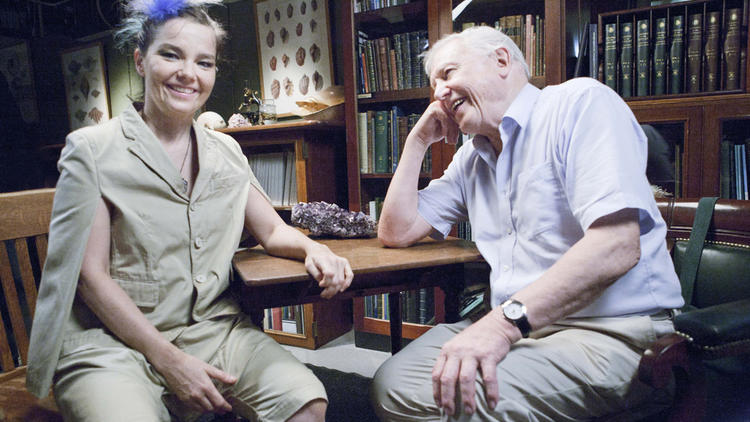 Björk's music has often been described in terms of nature: volcanic, stormy, oceanic. So she and David Attenborough feel like a natural fit – they both seem likely to take genuine delight in the vision of the other. The front for this meeting of minds is the conception and performance of Björk's 2011 'Biophilia' album, an attempt to explore the relationship between music and nature and plug listeners into the most elemental emotions.

The album is, of course, Björk's baby, with Attenborough very much an accompaniment; in this film he has to jostle for space with Oliver Sacks, the Tesla coil and a man who has made a 'Sharpsichord', a bizarre and beautiful instrument on which a minute of music takes a day to programme. But Björk is a wonderfully passionate guide – as enthusiastic about touchscreens as she is about tectonic plates – and together, the pair make a seductive case for the centrality of music to the better, more constructive aspects of humanity. Stirring stuff.

Sponsored listing
Carioca
This Brazilian restaurant on Brixton's Market Row gets its name from what residents of Rio de Janeiro are sometimes called. So, as you might expect, the focus is on Brazilian food and drink.  During the day maize muffins are served, topped with options such as poached egg, pulled braised beef, fried plantain and black bean stew (the 'copacabana') and pan-fried chorizo slices with capers, a tapenade of sun-dried tomatoes and bell pepper (the 'carioca'). After 5pm it's dishes such as feijoada and favela cantagalo – a dish of braised beef slow-cooked with bell peppers, onions and spices, and served with white cabbage 'slaw, crispy sweet potato, fresh chilli and watercress salad over a fried cassava rosti.   A snack menu features traditional coxinhas (chicken croquettes), honey-glazed chorizo and chicken wings. There's now another branch over in Croydon.  
Venue says: "Cheapest meal free, every Wednesday from 6pm."
You might also like