When Björk Met Attenborough
Sat Jul 27, 7-8pm, C4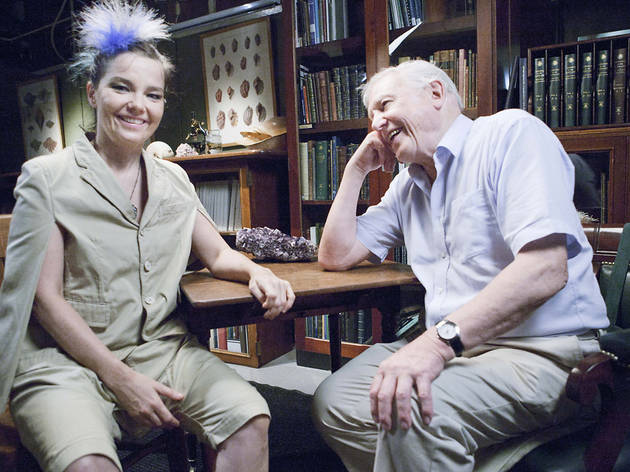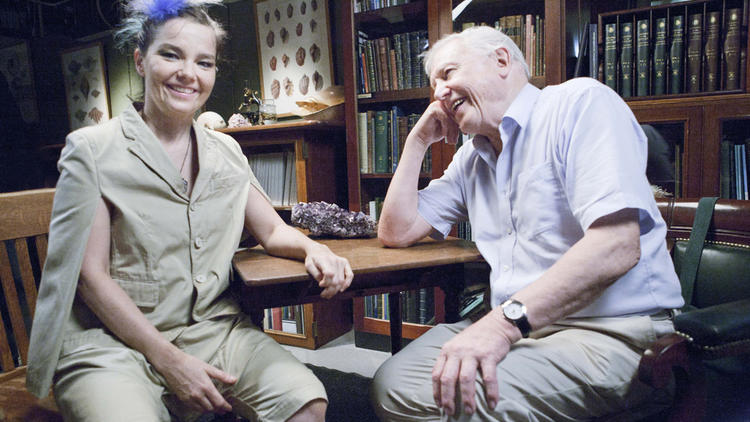 Björk's music has often been described in terms of nature: volcanic, stormy, oceanic. So she and David Attenborough feel like a natural fit – they both seem likely to take genuine delight in the vision of the other. The front for this meeting of minds is the conception and performance of Björk's 2011 'Biophilia' album, an attempt to explore the relationship between music and nature and plug listeners into the most elemental emotions.

The album is, of course, Björk's baby, with Attenborough very much an accompaniment; in this film he has to jostle for space with Oliver Sacks, the Tesla coil and a man who has made a 'Sharpsichord', a bizarre and beautiful instrument on which a minute of music takes a day to programme. But Björk is a wonderfully passionate guide – as enthusiastic about touchscreens as she is about tectonic plates – and together, the pair make a seductive case for the centrality of music to the better, more constructive aspects of humanity. Stirring stuff.

Sponsored listing
Maze
For such an obviously swanky restaurant, this Gordon Ramsay Mayfair outlet is exceedingly casual, and staff bring a personal sparkle to the generally accomplished service. A sushi bar, complete with bar stools to watch the chefs in action, opened inside the long, stylish space in autumn 2012, adding a full menu of sashimi and sushi. Its arrival seems to have angled the food further towards the Orient and almost every dish now comes with an Asian twist on French foundations. The menu of small plates is largely designed for sharing – indeed, Maze was one of the first haute cuisine establishments to offer an alternative to the amuse-starter-main-dessert formula. From the set menu (a steal at £25 for four courses) came a supreme of quail with jalapeño miso dressing, bream with dashi broth and enoki, and beef carpaccio with chilli: all perfectly balanced platefuls, although perhaps lacking the zing that might elevate them from strong to distinguished. On our visit, Maze was buzzing as new arrivals trooped in every few minutes: groups of tourists snapping pictures of their food, lunching couples, even families with young children. It's easy to see the appeal – this is a distinctive and approachable entry point to the higher end of the Ramsay stable.  
Venue says: "Look no further for a post-Chelsea Flower Show lunch or dinner than at Maze in Mayfair."