Heads up! We're working hard to be accurate – but these are unusual times, so please always check before heading out.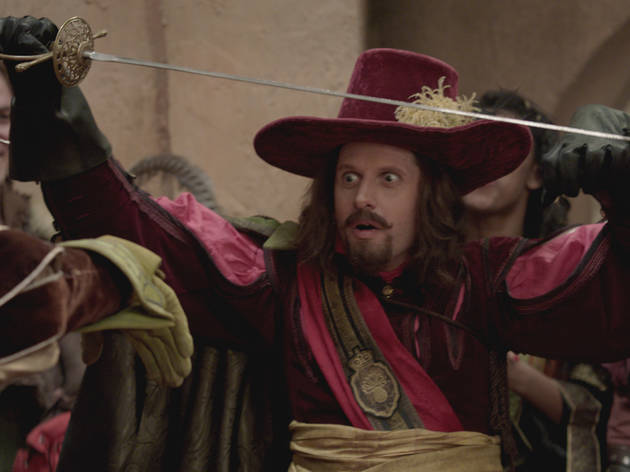 'Yonderland': horribly ever after
Can the Bafta-winning team behind 'Horrible Histories' extend their success from fearful facts into the realm of fairytales with 'Yonderland'?
Crossover kids' TV smash 'Horrible Histories' reinvented the past for all generations. As the team returns with endearingly daft fantasy '
Yonderland
', which sends a working mum into a bewildering world of smartass elves, drunk wizards and incompetent cavaliers, leading member of the troupe Mat Baynton reveals the secrets of their success.
If real events were the inspiration for 'Horrible Histories', what was the source material for 'Yonderland'?
'We wanted to keep working together as a group and to recapture what we loved about "Horrible Histories" – being an ensemble, playing different characters and being silly – without repeating it. If "Horrible Histories" is real life, "Yonderland" is fairytale. So we've tried to make each episode a moral fable with a twist, a little like [US sitcom] "Modern Family". Episode three is about a group of monks who believe in the truth but have to be taught how to lie in order to survive. So the moral is that sometimes, it's best just to lie.'

Was it a concern that – thinking of 'Labyrinth' or 'Krull' – the fantasy genre might be spoof-proof?
'Absolutely – so we didn't dare spoof it. "Krull" is very funny, although unintentionally so. We might introduce a discus for series two… But, like "Labyrinth", we invest in our fantasy world and believe in its characters. We don't seek to undercut it or make fun of it. "Labyrinth" did that so well: Terry Jones's script is full of jokes, but as a kid, I didn't think of it as a comedy and found David Bowie's Goblin King really scary! So I hope kids invest in the story and adults enjoy the jokes.'
Is it a relief to be free of having to adhere to the facts?
'I guess so. Although the facts were a wonderful way into writing a sketch for "Horrible Histories" – you didn't need to come up with any ideas!'
Do you worry that a whole generation will grow up thinking their ancestors were murderous lunatics who never washed?
'Yes and no. We portrayed Charles II as a hoot, even though he executed people who believed in democracy… but it's not our responsibility. "Horrible Histories" has aroused a curiosity in history, which can only be a good thing.'

What's the trick to making people of all ages laugh?
'We never made "Horrible Histories" for kids and that's why it appealed to them – they didn't feel targeted or patronised. And I'm an adult and I haven't got over finding poos and farts funny. We aren't making a "family" show with "Yonderland" either, just a funny show. The family thing is a modern distinction. When I was growing up, I watched the same comedies as my parents: even "Monty Python" was silly rather than aggressive or cynical.'

You've got a World War I 'Horrible Histories' special coming up next year.
'Yeah, I hope we'll do more specials, but there won't be any more series. We wanted to quit before it stopped being funny.'
Is your Shakespeare film 'Bill' happening?
'Yes, we're all back together to start filming next year. It's very irreverent, an imagined tale of how a young Stratford lad becomes a great writer, while this caper involving Elisabeth I and King Philip of Spain is going on. It should be brilliant.'

What would 'Horrible Histories' make of the present day?
'It's still pretty horrible. Things are happening now that are just as ridiculous and awful as anything we portrayed in the show. It's not a big leap for kids to spot the same mistakes being made in the world around them.'
And which current figure would you fancy playing?
'Oh, I'd have a good go at most of them. Boris is ridiculous and I'd enjoy Cameron. But maybe Michael Gove would be most apt…'
'Yonderland' begins Sunday November 10, 6.30pm, Sky1.
Watch 'Yonderland' trailer
Read 'Yonderland' review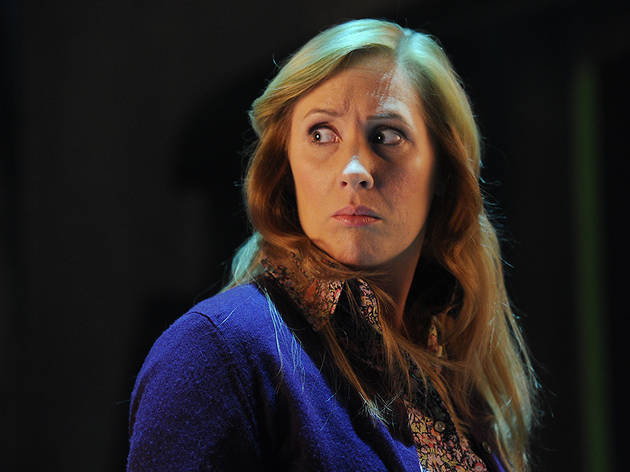 Borrowing liberally from Jim Henson in both its tone and heavy use of puppets, 'Yonderland' showcases a crack comic ensemble brimming with confidence. Indeed, the performances are generally stronger and more consistent than the writing, but there's no shortage of chuckles, and it gains momentum over the course of this opening double bill. And ultimately, such gleeful silliness is always to be encouraged.
Read the full 'Yonderland' review
Support Time Out
We see you're using an ad-blocker. Ad revenue is Time Out's main source of income. The content you're reading is made by independent, expert local journalists.
Support Time Out directly today and help us champion the people and places which make the city tick. Cheers!
Donate now