Heads up! We're working hard to be accurate – but these are unusual times, so please always check before heading out.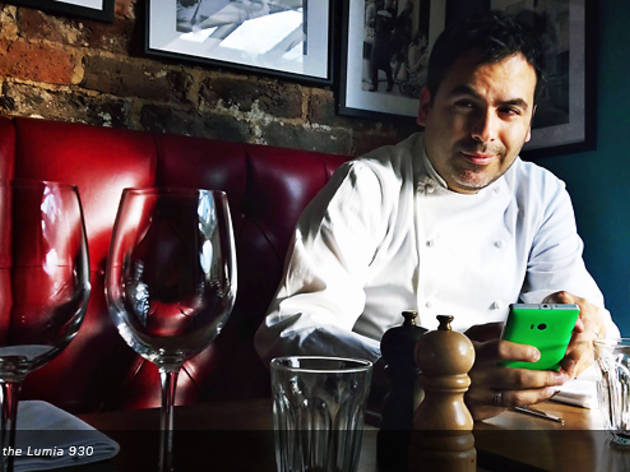 1/8
Morning'I kick off the week by checking my weekly diary. The colour-coded calendar on my Lumia 930 is great: it helps me to organise different parts of my life so I turn up at the right place at the right time! This morning is all about HR and legal meetings, followed by a working lunch at the Chiltern Firehouse with Alberto Abbate, my business partner: I try the steak salad, just to see what the competition is like. The bar is set high!'Evening'Finished work early for a sports massage. No rest for me as I'm the chef at home, preparing grilled chicken with tomatoes, red onions and basil salad for Natalia and Tomas. I glance over Twitter, Instagram and Facebook and am pleased to see some great comments and photos from diners.'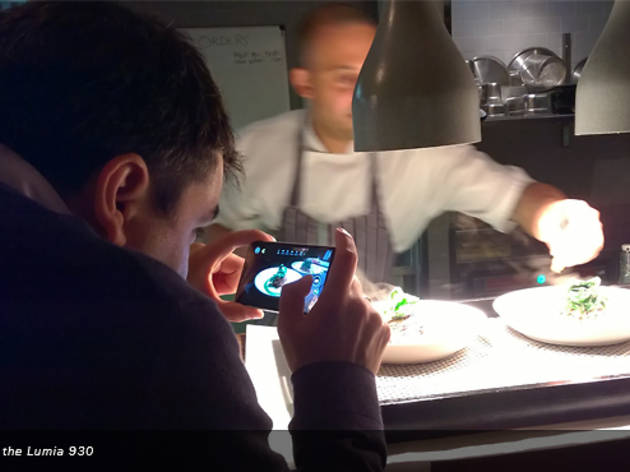 2/8
Morning'I check the news in Argentina – I do this every day using Bing News. At Abasto, we're discussing new recipes. I always browse the internet to check what new ingredients are in season: for autumn, we're introducing black pudding, lamb sweetbreads and rhubarb. I post snapshots of this week's lunch special at Zoilo on Instagram.'Evening'I use my FitBit app to track my pace, time and distance on my early-evening run. I'm pleased with 10k in 47 minutes 50! Afterwards I enjoy my high-calorie supper of ricotta and spinach ravioli with pesto as a reward. There are lots of positive comments on Facebook of the pics I posted of Zoilo's specials this week.'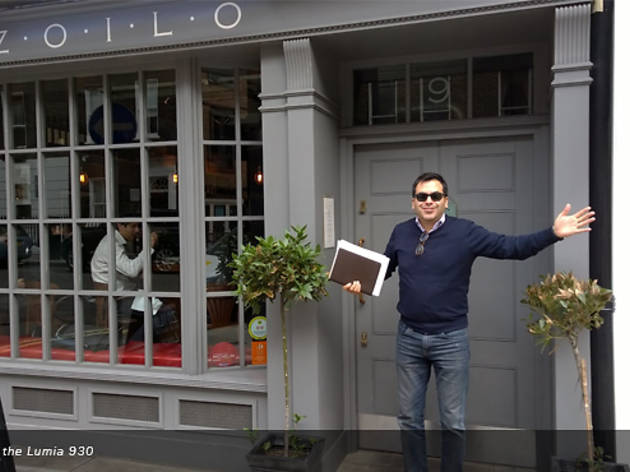 3/8
Morning'I'm feeling energetic after a 50k cycle training session in Richmond Park – I tuned in to Spotify and listened to the Rolling Stones and the time passed quickly. The FitBit app has helped keep my training for the London Duathlon on track, but I also really rate Bing Sport. At Abasto we have a taste-testing session with a potential new natural juice supplier. Then on to Zoilo to test some new menu ideas there.'Evening'Zoilo is really buzzing tonight: a full house with around 80-100, which is exhilarating. A glance at Twitter shows the night's happy customers have shared their experiences, too. Great!'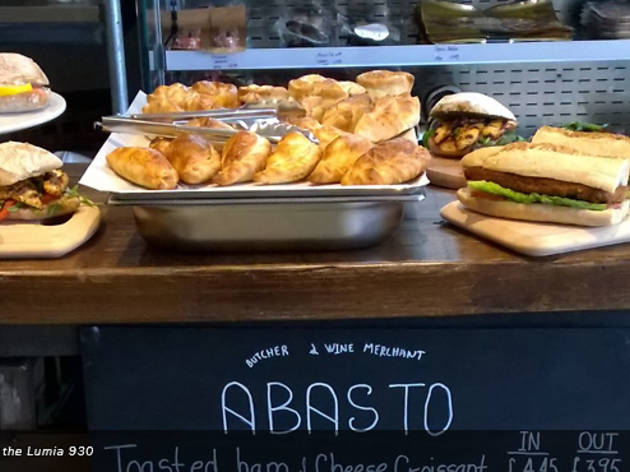 4/8
Morning'I'm already nurturing the next generation of chefs – my son Tomas helps prepare fresh juice and porridge for breakfast this morning. I'm cooking again for lunch, trying out a new recipe in the kitchen at Abasto – we call it Diego's office.'Evening'I catch up with my friend Franco Fubini, director of Natoora fruit and vegetable suppliers. We're excited about a new app we're developing with insider tips on how to order the best seasonal produce – it'll be awesome when I can use my own app on my own phone.'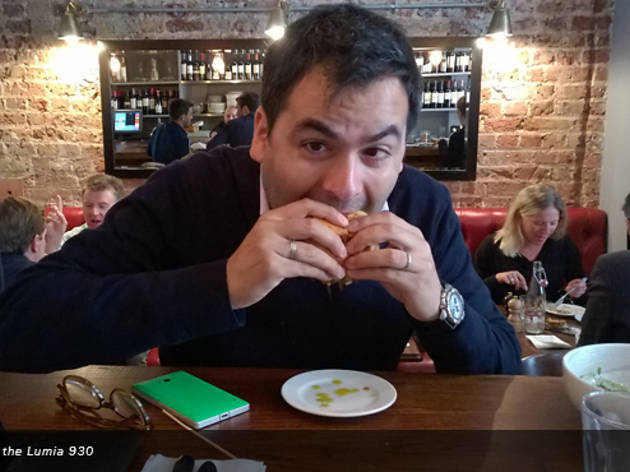 5/8
Morning'I'm excited by our PR strategy meeting, where we discuss the roster of guest chefs who will be creating special menus for Zoilo. I love cooking together with other talented chefs, learning from them and sharing ideas. Another cheffy lunch at Lima Floral with my friend, head chef Robert Ortiz – a perk of the job. I try ceviche starter followed by beef (again!) with wild black quinoa.'Evening'Another full house at Zoilo leaves me feeling happy and motivated. I sit at the bar to watch the end of service and enjoy a juicy Zoilo burger, one of our popular dishes. I've been out and about so much today that it's good to use the time to browse on my phone and check out what else has been happening. All good!'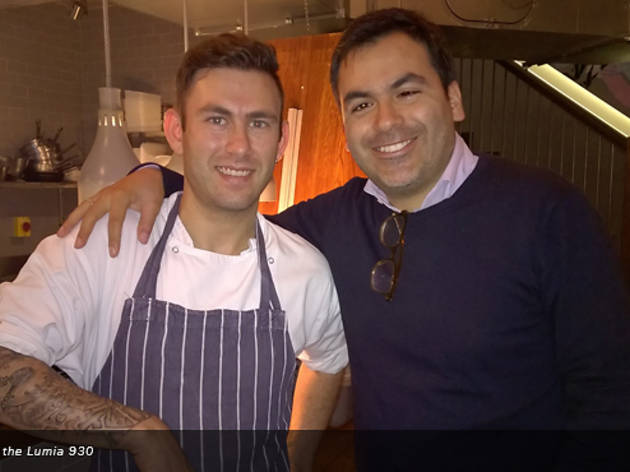 6/8
Morning'I love making a traditional big blow-out family brunch at the weekend for everyone to share. After that, we all need to burn off some calories, so we go for a bracing walk in Wimbledon Park with our chocolate Labrador, Leopold, who loves to bound around after Tomas in the wide open space and fresh air.'Evening'After another busy Saturday dinner service at Zoilo, I'm exhausted. I didn't even manage to eat, so I make a steak sandwich and sit down to watch "Match of the Day". I enjoy the Premier League, but my heart is always with Boca Juniors, so I check the football results in Argentina, too.'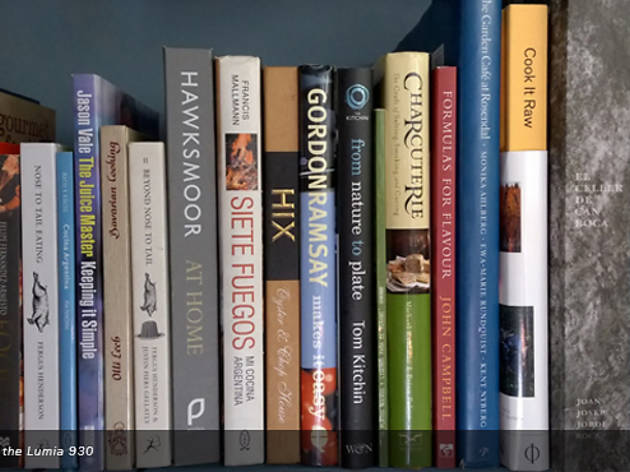 7/8
Morning'Breakfast of tea and toast, smothered in dulce de leche, a taste that always reminds me of home. I use my downtime to find inspiration in my favourite recipe books by other chefs.'Evening'No cooking for me: we order prawn pad thai and green curry from a local Thai restaurant (yes, even chefs love the ritual of take-away nights). I relax watching Swedish detective drama "Arne Dahl" on Netflix: I became addicted when I lived in Sweden. Tomorrow is the start of another busy week.'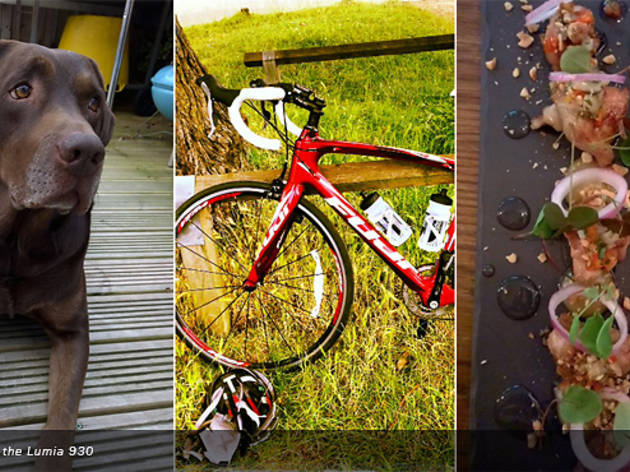 8/8
Spending family time together 'Saturday mornings are set aside as my family time. We love going for walks in the park with our dog Leopold. This week, we also went to see a fun kids' show called 'Aliens Love Underpants', followed by pizza.'Training for the London Duathlon 'I just couldn't resist Instagramming a photo of my trusty bike. I've been training for the running and cycling event the London Duathlon, in aid of Hope for Children. I'd really like to take on a triathlon at some point.' Lots of delicious food 'Being a chef means I get to sample lots of amazing food and I'm constantly trying new and exciting dishes. Many of my friends are chefs too, and we take turns to dine at each other's restaurants.'
A week in the life of Diego Jacquet
Meet the multitasking superchef and find out what goes on in his world

For top London chef Diego Jacquet life is full of passions – and food is just one of them. Diego lives at a frenetic pace – organising, planning and juggling the needs of his growing empire with his personal life – which is why he relies on his Lumia 930 to ensure he gets the most out life in the city.

Garnering a reputation in culinary circles (foodie doyenne Fay Maschler calls him 'my bad boy from the Pampas'), the chef opened his first restaurant Casa Malevo in 2010, then Zoilo in 2012 and Abasto in summer 2014. Tasks, tastings and training: it's all part of the hectic mix for one of London's busiest chefs.
Browse through the slideshow to take a sneaky peek behind the scenes and see how Diego balances work, rest (just a little) and play, from Monday through to Sunday. After you've got the lowdown on his busy week, you can also discover Diego's industry insider tips including the ingredients he can't live without and advice on how to get ahead in the food industry.
Diego's favourite features on the Lumia 930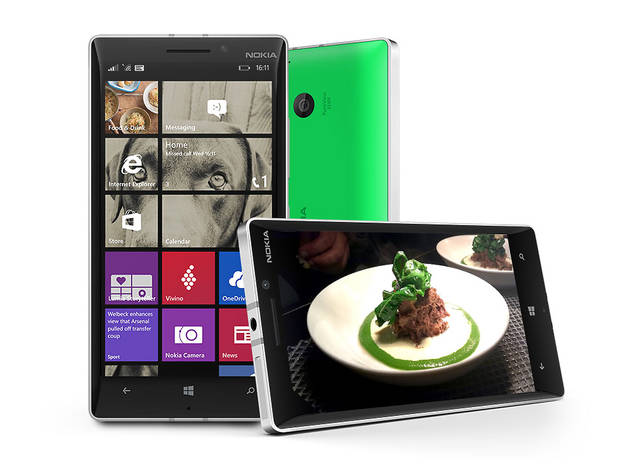 The ultimate organiser 'OneDrive enables me to sync everything with my computer, whether I'm taking photographs when I'm out and about or at home jotting down ideas for a new recipe.'

Amazing apps 'I'm addicted to apps, and love trying out new ones. There are some really handy foodie ones and I'm looking into developing some food-related apps myself, so research is key to getting it right.'

Wireless charging 'I'm always out and about, flitting from one place to another, so it's important for my phone to keep up with me. I bought a wireless charging plate for my Lumia 930 and it's a pretty neat piece of kit – I can just hook it up to any USB port.'

Live Tiles 'I've got a great picture of my dog Leopold as my background, it keeps me smiling on busy days! The live tiles on my home screen tell me when I have a new email, phone message or calendar event, with a preview.'

Take brilliant photos 'Taking great-quality snapshots is a must for me and the Lumia 930's 20MP camera makes this so much easier. The Nokia Camera app has settings that allow me to capture the texture of the food really well and have fun with some post-production. Nokia Storyteller is also fab. I use it to create seasonal mood boards.'