The 5 best flaming cocktails in Los Angeles
Get ready to turn up the heat! These five flaming cocktails are setting Los Angeles bars ablaze right now.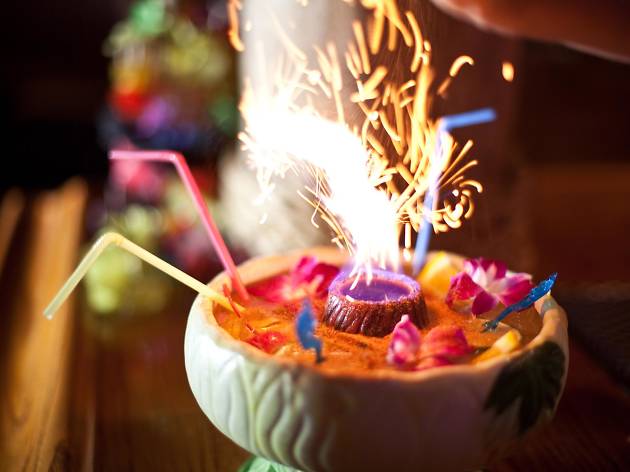 Drinking and fire don't always go well together, but there's a time and a place for everything—like a spirited flame dancing on top of a spicy margarita. From tiki bars to Mexican restaurants, there are a few flaming cocktails worth ordering in LA, ones that enhance the drink rather than turning it into a complete fire hazard. A burning marshmallow, a fiery sugar skull—whatever you're into, these flaming cocktails are a sure way to get totally lit. Just, you know, not literally.
RECOMMENDED: Our guide to cocktails in Los Angeles
Where to find the best flaming cocktails in LA
More to explore