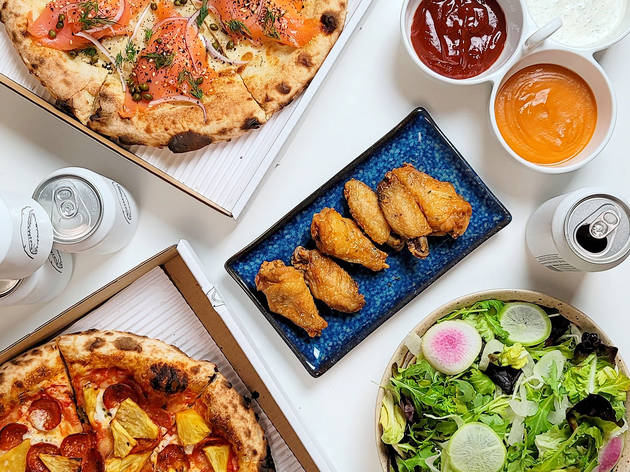 Where to order in for the Super Bowl in L.A.
Cheer on Super Bowl Sunday with a meal from one of these restaurants or bars offering specials
Huddle up, because it's time to figure out your Super Bowl party plan. And by plan, we basically mean what you're going to order in. Sure, you could hit a Costco and buy 400 frozen wings, but you know you deserve better. And for better or worse, you can't really count on sports bars this year, so we've rounded up a few alternatives for what to eat while you watch grown men smash into each other for a living. Some are cocktail bars, some are BBQ restaurants, some simply make the best wings in the city, but all will be offering grub to hold you over during the Super Bowl. Ready? Go!
When is Super Bowl LV?
Sunday, February 7, 2021.
What time does the game start?
Kickoff is at 3:30pm PST.
Who's playing?
The Kansas City Chiefs vs. the Tampa Bay Buccaneers.
Who should I root for?
Do you like Tom Brady? No? Then root for the Chiefs.
Where can I watch the Super Bowl?
At your home with members of your own household. L.A. County's new dining rules include some restrictions like all customers at a table needing to be from the same household, but there's one that makes watch parties impossible: No TVs are allowed until further notice.
Grab Super Bowl specials to go at these spots
Best selling Time Out Offers