"There's nothing in here you can't ask me," assured Dr. Katz from the armchair in his onstage therapist office.
"Have you ever done anal?" asked Thomas Middleditch. "Either given or received?"
RIOT LA may have left behind its Skid Row-adjacent dive bars for Downtown's classy Broadway theaters this year, but the alternative comedy festival still (thankfully) has a taste for filth.
Comedian Jonathan Katz was stepping back into the role of Dr. Katz, the laid-back therapist from the '90s animated comedy of the same name, as part of a string of hilarious stage revivals. Bob Saget, Andy Kindler, Maria Bamford and David Wain all stopped by for a voyeuristic counseling session at the Orpheum, with Laura Silverman reprising her role as his inattentive secretary.
It was a fitting show for a weekend where everybody could've used a little bit of comedic therapy, whether over the state of the world or the weather.
"You guys are awesome for coming out in the rain," remarked Anthony Jeselnik as the muffled sound of raindrops beat against the roof of a tented stage on Sunday. "I almost didn't come out."
Weather banter was certainly less popular than political jabs—or rather humorously phrased frustrations, as even comedians still seemed to struggle to make sense of a world where alternative facts exist. It was an unavoidable topic given that the festival kicked off on the eve of Inauguration Day and took place only blocks away from Saturday's Women's March. Not all political jokes were necessarily partisan, though.
"Right now, I hate people who don't hate people," said Debra DiGiovanni.
There was plenty to love at RIOT LA, though. It may not be the scrappy secret it once was, but that's all for the better; the fest manages to balance its schedule of offbeat shows and up-and-coming comics with consistently fantastic comedians like Rachel Bloom, Eugene Mirman, Nikki Glaser and Kyle Kinane. And its transition into large theaters made room for six sold-out shows—one more than Kanye's stint in L.A., if we're keeping track—from Ali Wong at the Theatre at Ace Hotel, including one with a surprise opening set from Dave Chappelle.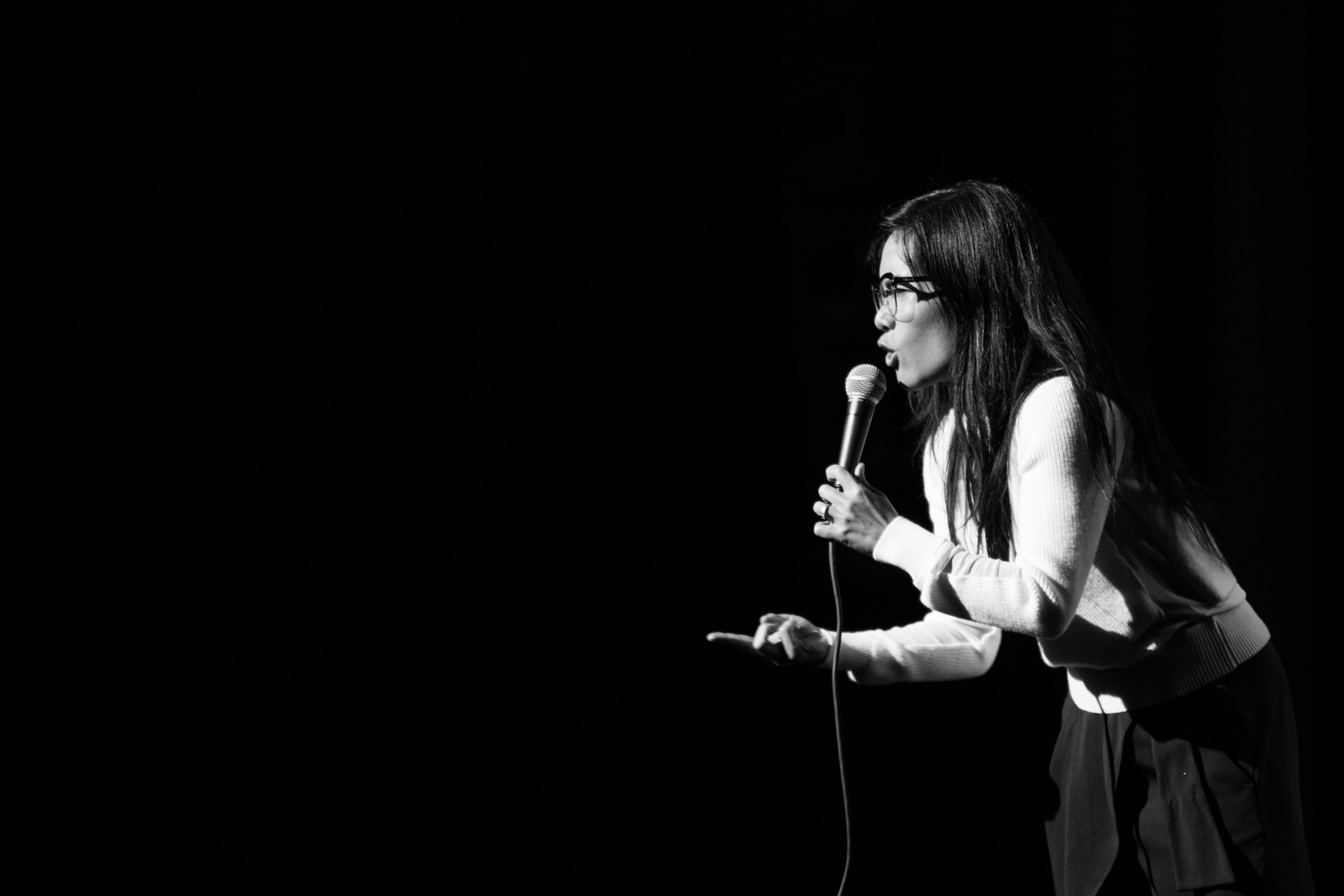 But by far the biggest name to grace the RIOT LA lineup came in the form of a legendary nonagenarian: Mel Brooks. Following a screening of Blazing Saddles, Brooks sat down for a Q&A that was really more of a one-man show.
At 90 years young, a spritely Brooks consistently popped up from his chair to spin highly animated tales—"You know, I have a good story," was a common refrain—about everything from his time in the Army to dinners in Beverly Hills with Alfred Hitchcock. They're familiar tales for Brooks fans and it's not the first time he's taken Blazing Saddles on the road, but there's something special about seeing Brooks deliver them in front of an adopted hometown crowd. It's kind of comforting, and that celebration of L.A.'s own comedy legacy—both historical and still in-the-making—is part of what keeps RIOT LA such an essential hometown comedy fest.
Want more? Sign up here to stay in the know.