AT-ATs have walked their way into Disneyland's 'Star Wars' land
Posted: Thursday March 16 2017, 3:14pm
It's a long time to go until the opening of Star Wars land—2019 seems far, far away—but Disney keeps offering us teases of its blockbuster park expansion.
The latest from the Star Wars-themed land coming to Disneyland: a sneak peek at construction that gives us a look at a pair of AT-AT walkers—or rather, a dirt field with some beams that look an awful lot like the Imperial combat vehicles.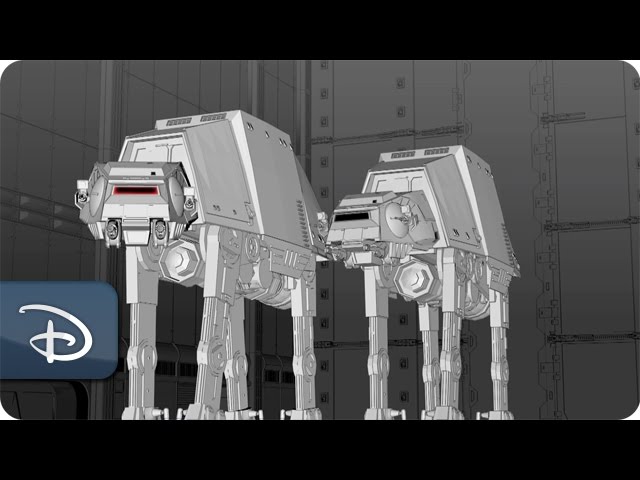 The video out of Anaheim—you'll spot the classic Disneyland ride Big Thunder Mountain Railroad in the background—overlays the real-world construction with an animated rendering that shows one of the AT-ATs moving its head and firing its blasters. Disney offered little commentary about the video, so we'll keep our fingers crossed that the movement isn't just a fun trick for this teaser.
It's tough to get an exact sense of scale from the video, but they look pretty imposing. It's also not clear how the AT-ATs will factor into the land, though we assume it's part of a ride based on the building frame and rendered walls. So far, Disney has announced two attractions for the land: one set to take place in the middle of a battle between First Order stormtroopers and Resistance Fighters, and another that put guests in control of the Millennium Falcon. Based on concept images released last year, we're going to guess it's part of the former.
It's not the first time we've seen a towering AT-AT at a Disney Park. The "Star Tours" attraction at Disney's Hollywood Studios in Florida—which will also receive a Star Wars-themed land—features a pretty sizable static AT-AT flanking its entrance.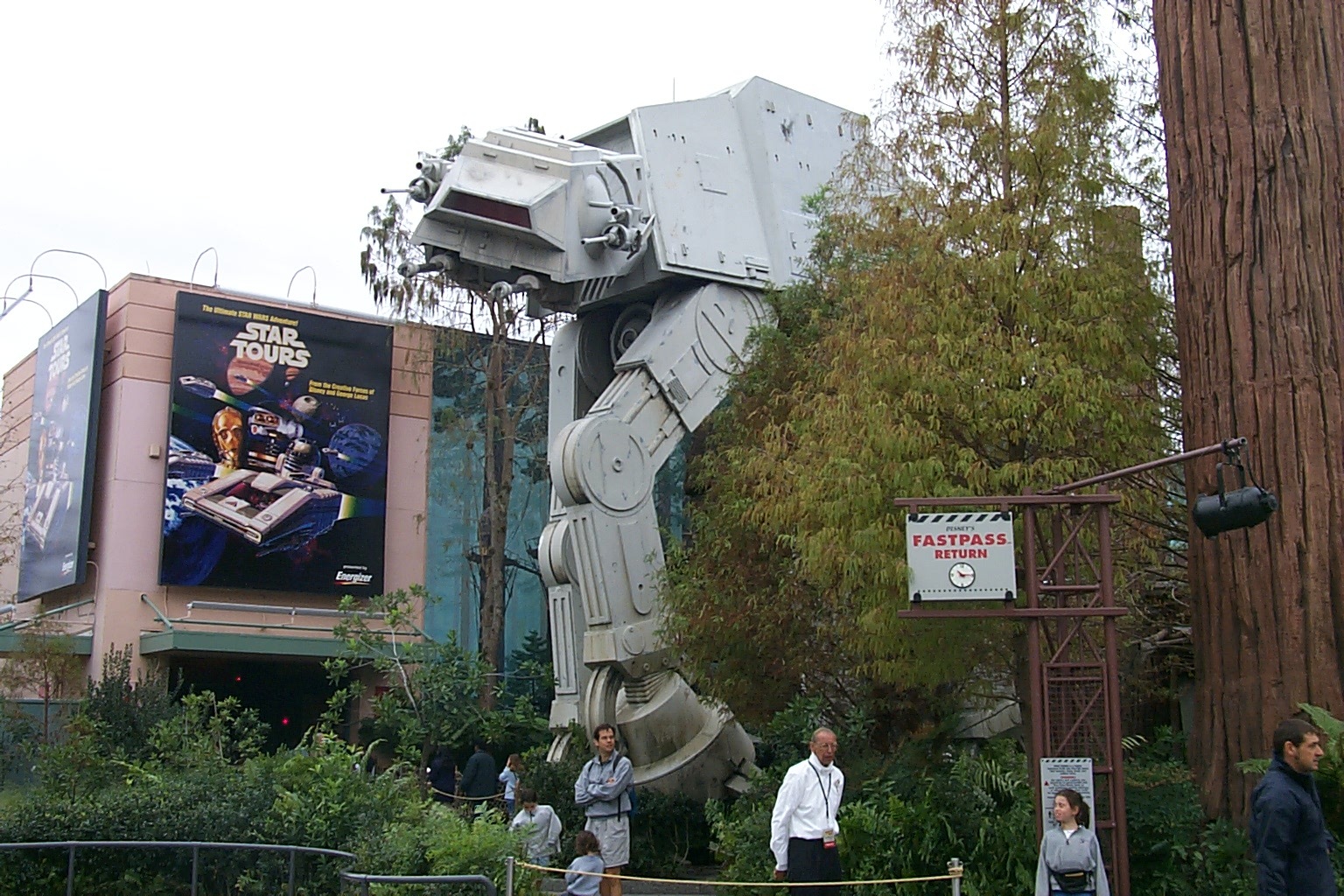 The 14-acre land—still yet to receive an official name—is set to open at Disneyland in 2019 with other Star Wars touches like aliens, droids, a dinner club and a divey cantina.
Want more? Sign up here to stay in the know.
Share the story