Has Los Angeles become the greatest city for free museums? Sure, there's D.C., but L.A. has the Getty, the Hammer and the Annenberg, plus recent additions like the incessantly popular Broad and mega gallery Hauser & Wirth. And the latest free opening just may be the most unique of them all.
The Marciano Art Foundation has taken over an old Masonic temple on Wilshire Boulevard and turned it into a massive contemporary art museum, due to open on May 25. Though it's mainly a means for Guess co-founders Maurice and Paul Marciano to store and show off their private collection, the brothers also intend for the space to be an artist's playground. In turn, they've birthed a museum that balances traditional white-walled gallery spaces with cavernous halls whose only limitation is an artist's creativity.
All photographs by Michael Juliano.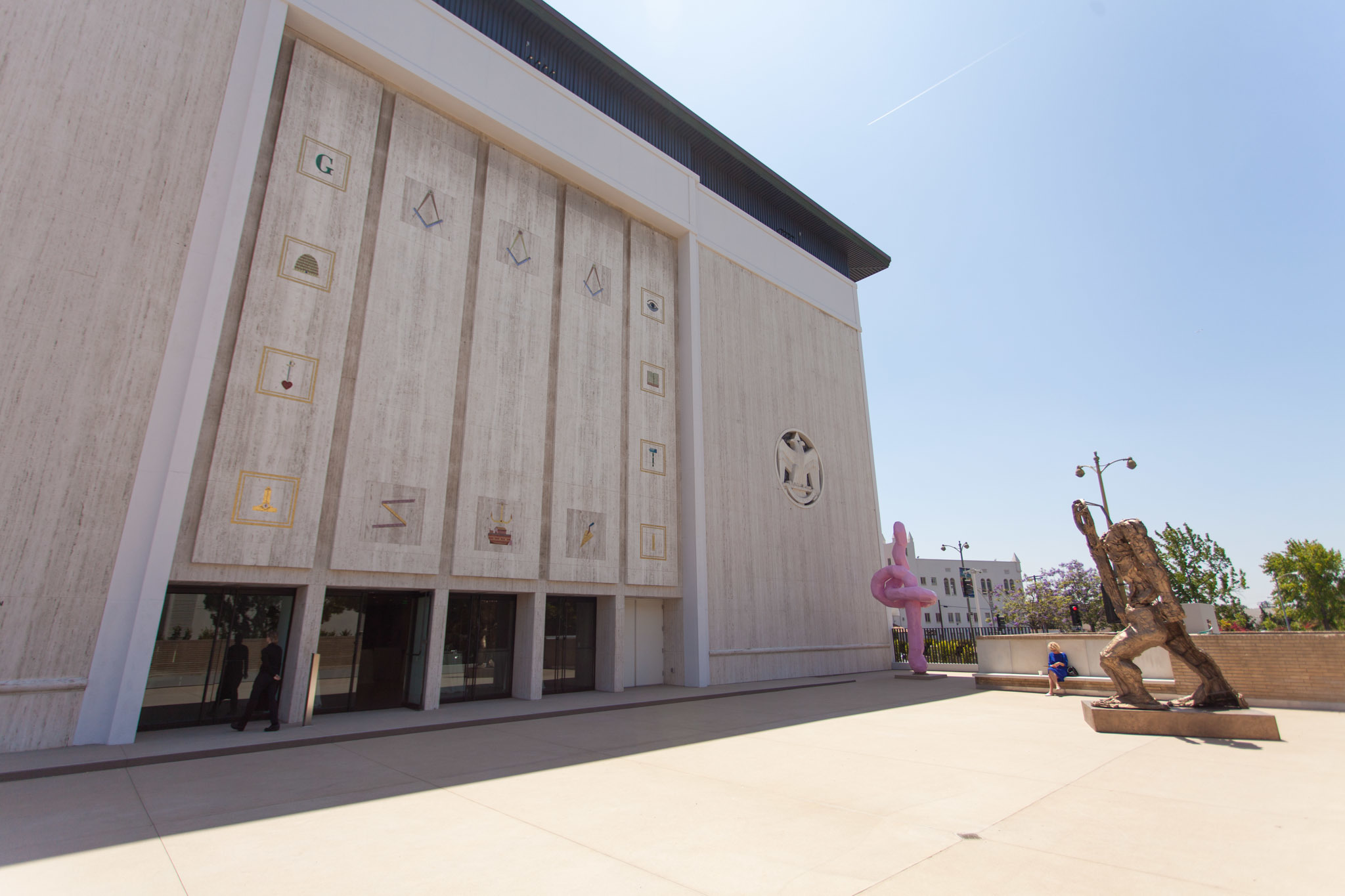 Architect Kulapat Yantrasast set out to take something secretive—the members-only Scottish Rite Masonic Temple, a Millard Sheets structure that dates back to 1961—and repurpose it for the public. But he also made sure to maintain the integrity of the Masonic culture, and the fraternal order's familiar iconography is still all over the space, including in a dedicated archive that showcases all sorts of exotic costumes.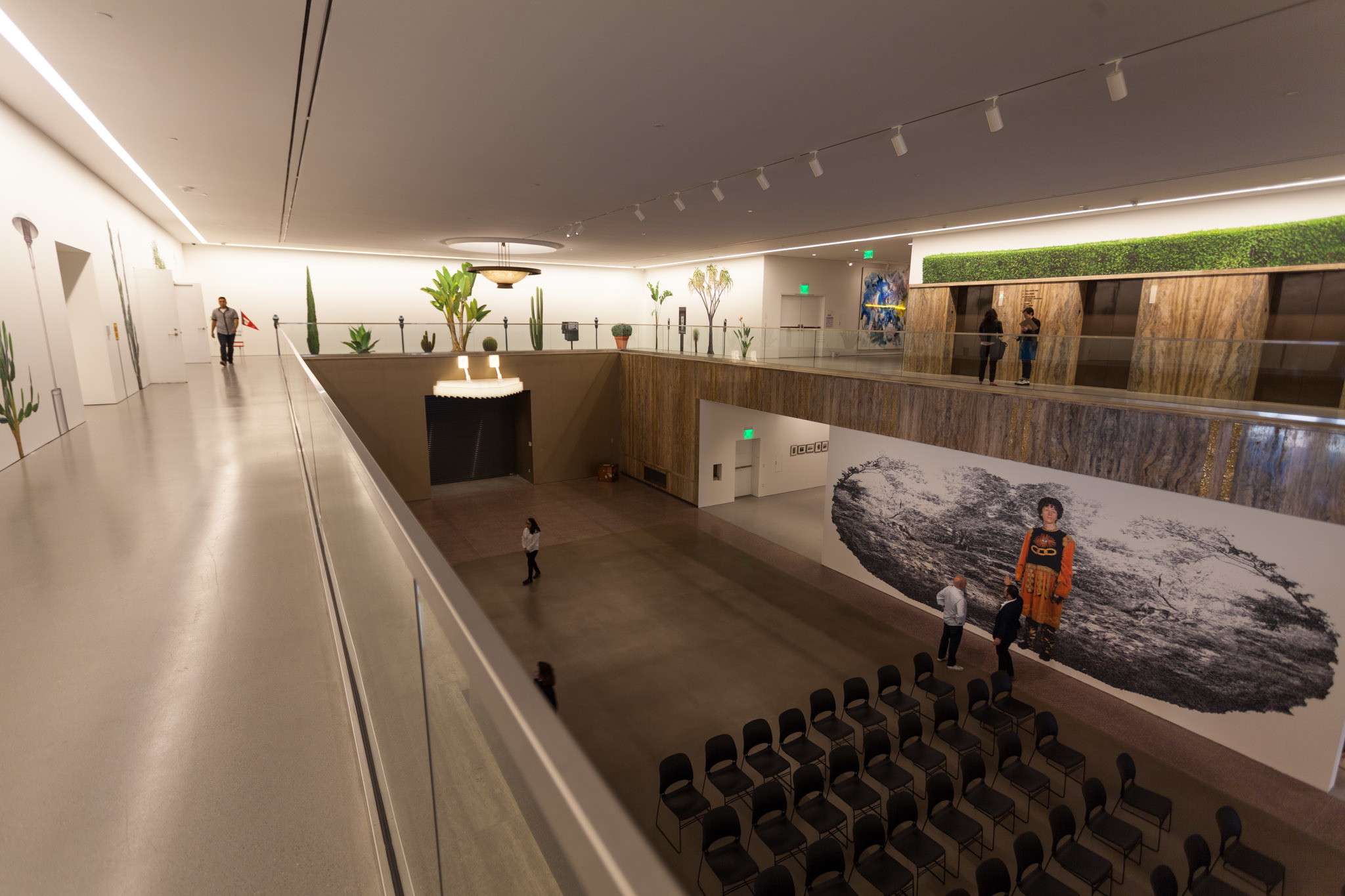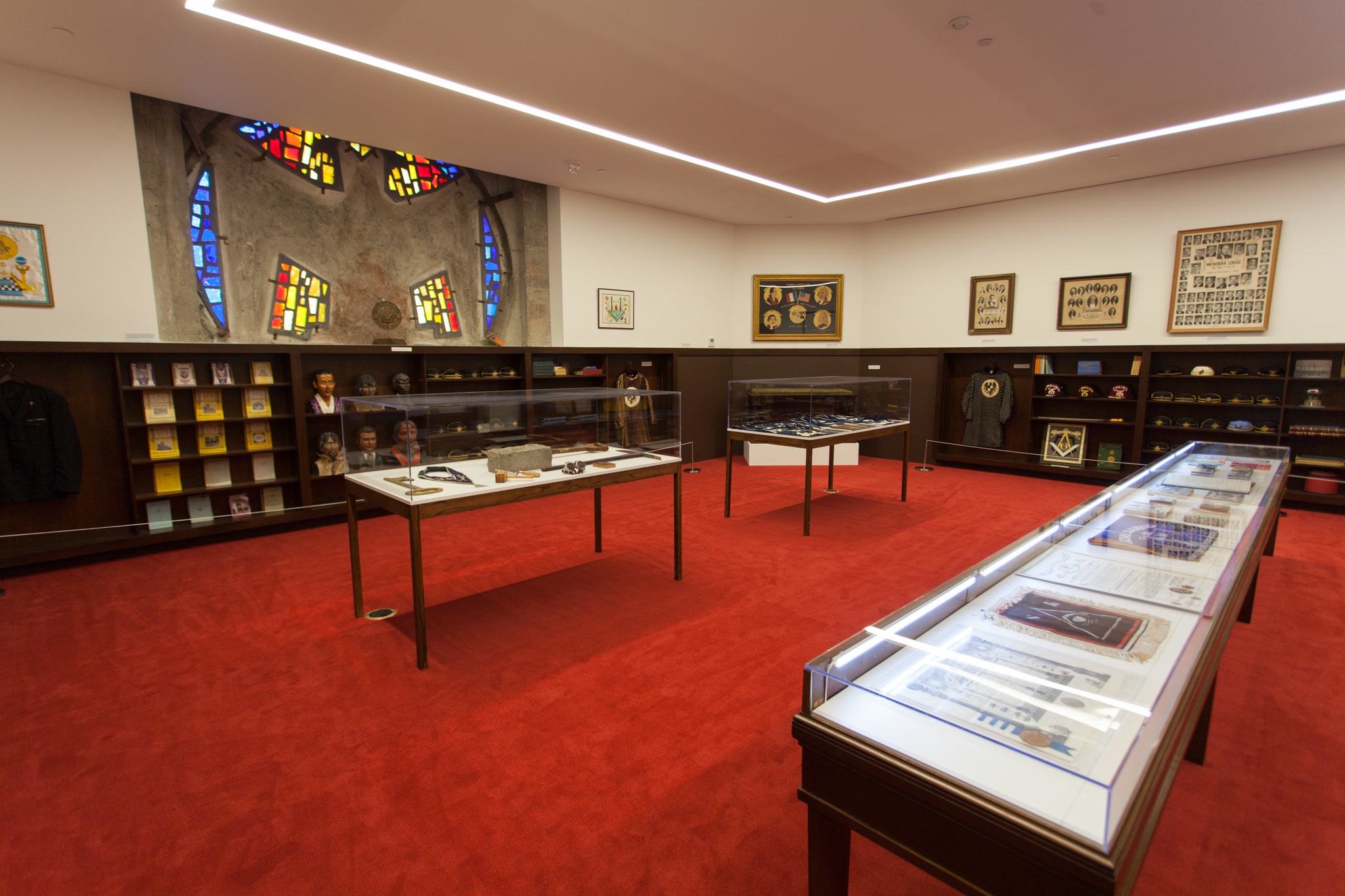 It's only appropriate that the museum's first show mines that Masonic legacy. "Jim Shaw: The Wig Museum" presents a comprehensive collection of the local artist's politically-fueled drawings and sculptures. Shaw, whose work has regularly responded to the borderline occult aspects of movements like the Freemasons, found a perfect match with the Marciano Art Foundation; he's repurposed theatrical backdrops found inside the museum's building and augmented them into what he refers to as a "Hieronymus Bosch-like hell." The result is a surreal collection of dramatically lit tapestries overlaid with comic book-like drawings, all staged within the bones of the temple's old auditorium.
The bright, spacious third floor is more closely aligned with what you'd expect from a contemporary art museum, but there's a healthy balance between familiar names and fresh talent. "UNPACKING: The Marciano Collection" highlights the best of Maurice and Paul Marciano's 1,500-work collection with pieces from Mike Kelley, Paul McCarthy, Takashi Murakami and El Anatsui.
The Marciano Art Foundation, located at 4357 Wilshire Boulevard, is open Thursday through Saturday. Admission is free, though timed tickets are required and are available a month in advance.
Want more? Sign up here to stay in the know.