"I'm so fucking excited," says Chris Sayegh, his voice erupting over the phone. The fine-dining chef, who cut his teeth at Mélisse and Providence, is talking about his next project, a restaurant called Herb that Sayegh hopes to open in L.A. in September. The idea behind Herb is that diners buy tickets online for a multicourse dinner, with the option to add a wine pairing. Oh, and the tickets also include an Uber ride, a medical marijuana card (if you don't have one) and the chance to get high while enjoying Michelin-level food infused with THC.
While cannabis dinners have been quietly surfacing in L.A. for a while in the form of private pop-ups, Herb aims to be the first brick-and-mortar cannabis restaurant, a concept akin to Amsterdam's weed cafés. "Herb will be used as a standard for all cannabis restaurants around the world," Sayegh, who calls himself the Herbal Chef, says emphatically—though there's still a major obstacle in the way. Despite the passing of Proposition 64 in California last November—legalizing the recreational use of marijuana for adults effective immediately, and the sale of non-medical marijuana in retail stores beginning January 1, 2018—the law currently doesn't allow on-site consumption in a public place. Still, the changing legal landscape is bringing these dinners (held in private spaces to circumvent the law) into focus: They've morphed from low-key, catered affairs into upscale supper clubs open to the public (tickets for these events typically cost $100 to $500 per person). And Sayegh isn't the only fine-dining chef making waves.
Chris Yang launched PopCultivate in August 2016 after working in Ricardo Zarate's kitchen at the now-shuttered Paiche. His science background—Yang was on the fast track to med school at USC before changing gears—came in handy as he learned to make THC-infused butters and olive oils. "There's been some trial and error with butter," he admits. "In the beginning, I had a couple friends passed out on my couch for hours." He's since perfected his dosing, down to the calm-inducing CBD his guests ingest at the end of each event.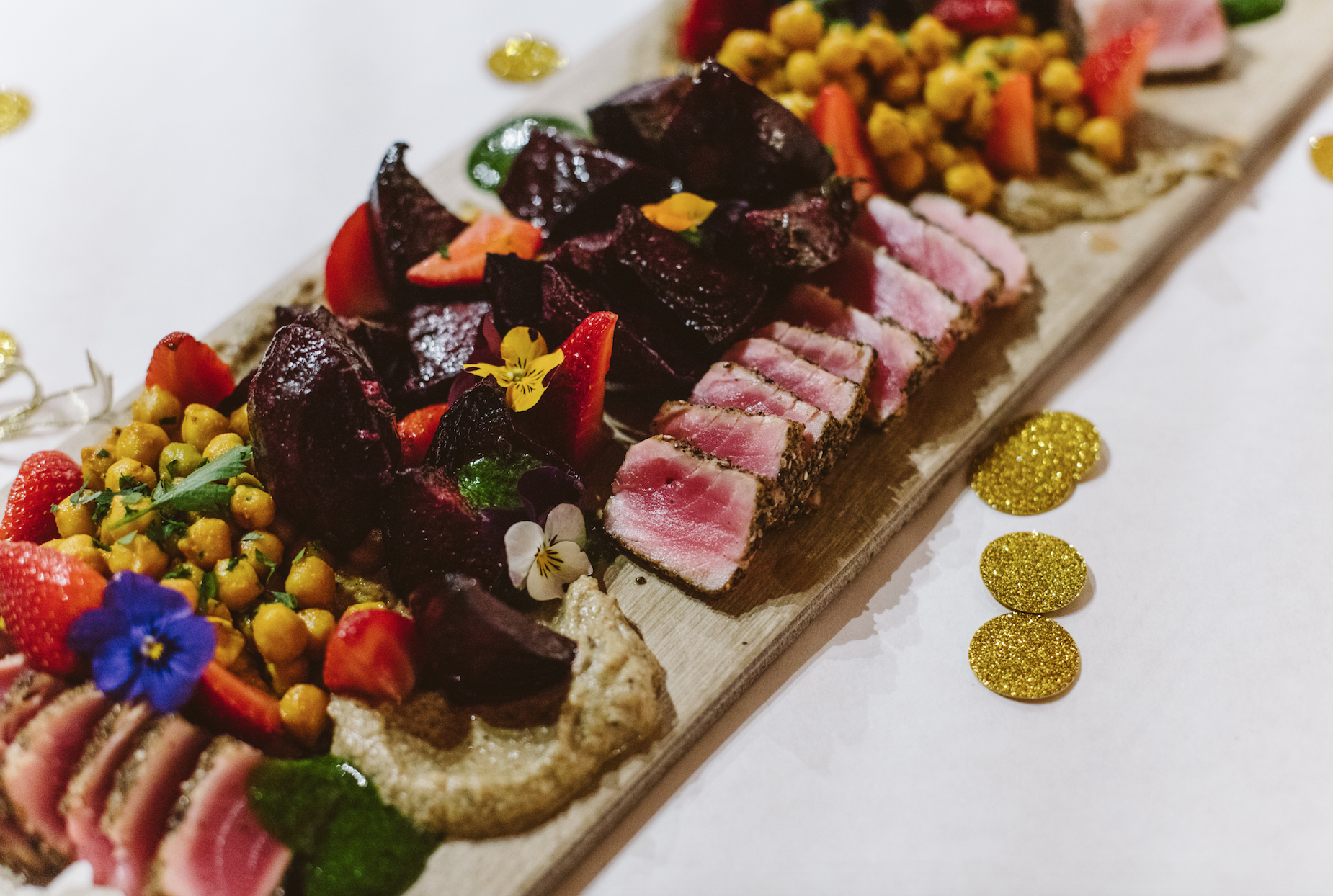 PopCultivate's themed monthly dinners take place at the Container Yard in Downtown (the next one is on April 29) and include a live art component that features up-and-coming street artists. "Right now, we're in the realm of a new cannabis business: experiences," explains Yang. "I feel like the direction most suitable for the future is social clubs—pot living as a social experience."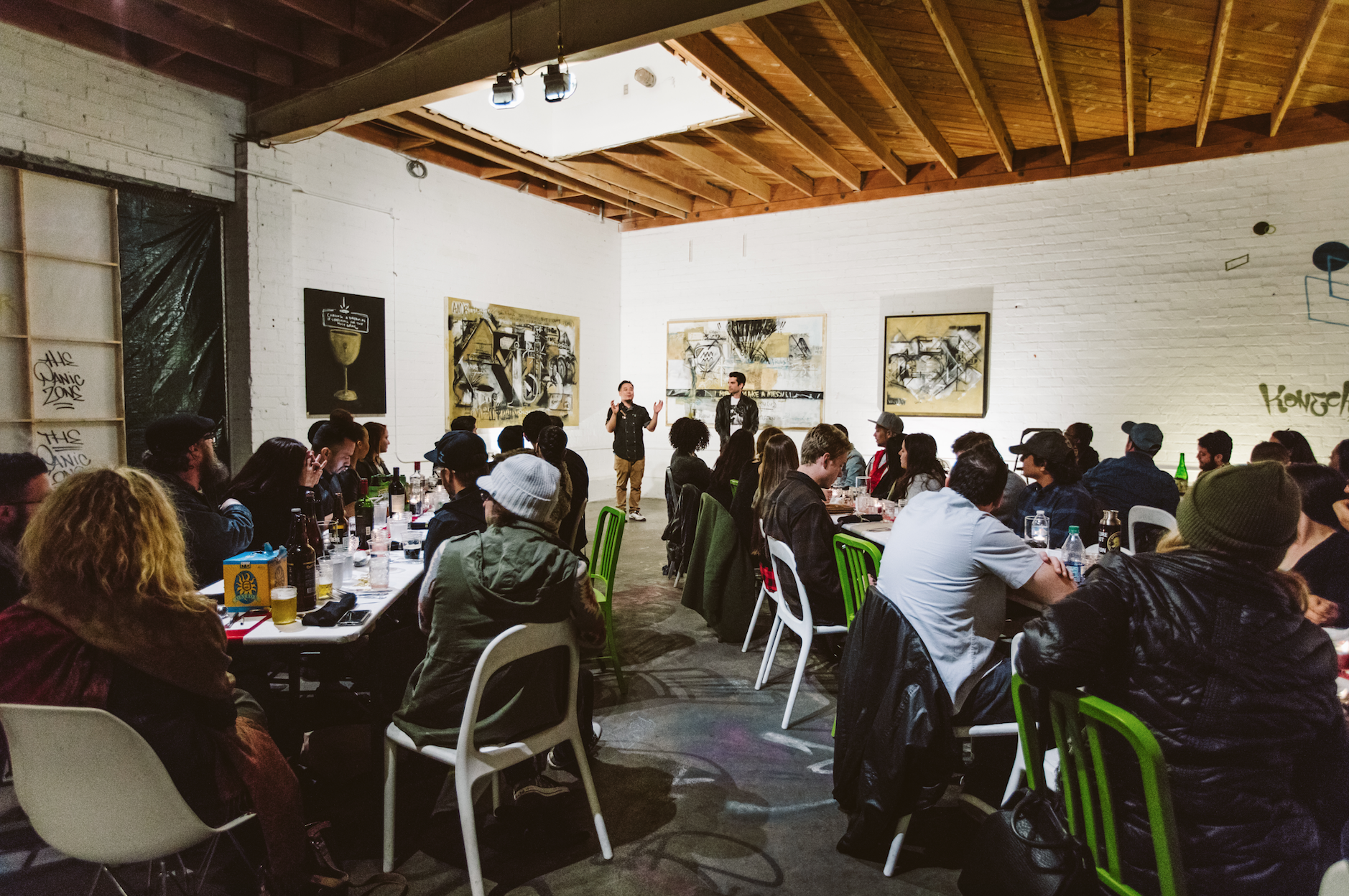 For these cannabis chefs, leaving the world of traditional fine dining doesn't mean abandoning creativity. Holden Jagger, who throws private dinner parties through his company Altered Plates, helped open Maude, Curtis Stone's famed Beverly Hills restaurant. "When I was at Maude, we made ricotta out of artichokes," he recalls. "So now I make a ricotta out of cannabis, since they share a similar enzyme." While Jagger occasionally infuses his food, his primary method of serving cannabis differs from Sayegh and Yang in that he prefers to pair each dish with joints rolled with different strains he has cultivated in his own garden; it's like a wine pairing, but with joints. "I play with the concept of terroir at my dinners," he says.
Cannabis infusions aren't just found at these pop-up dinners, either: The rise of cannabinoid oils in readily available (and totally legal) coffees and cocktails has been accepted in Los Angeles with open arms. "L.A. is where these things start," says Ashley Grace, CMO for Colorado company CW Hemp, producer of the popular cannabinoid Charlotte's Web. "Trends go faster [throughout the country] once L.A. embraces them." The city was first exposed to cannabinoids on a large-scale level with bar director Jason Eisner's CBD cocktails at Gracias Madre, then with Charlotte's Web–infused coffee at Erewhon and Rainbow Acres. (Erewhon also recently launched Charlotte's Web–infused salad dressing and ice cream, and CW Hemp is in talks with Bulletproof Coffee as well.)
Some have called the idea of cannabis dining "Wild West" territory. As long as on-site consumption remains illegal, cannabis dinners must continue to operate in private venues. But if Sayegh has his way, those days are numbered; we might all be taking Uber rides to a very, very elevated dining experience soon.
Want more? Sign up here to stay in the know.