For three decades, Huell Howser was a fixture on local public television. That adds up to a lot of episodes of his beloved series California's Gold, Road Trip with Huell Howser and Visiting with Huell Howser. Enough episodes, in fact, that KCET has assembled a massive New Year's Eve Huell Howser marathon to ease you into 2017 as genially as possible.
Huell Howser began hosting his own programs on KCET in 1985 after a short stint as a weekend correspondent for Entertainment Tonight. His first show, California's Gold, was an exploration of small towns, interesting landmarks and quirky events and places around the state. From there, he would go on to produce a variety of programs, primarily about California, all defined by his seemingly boundless enthusiasm for whatever he was visiting. While never much known outside of Southern California, here his locally-beloved face popped up on glass milk jugs and even episodes of The Simpsons and Tracey Ullman's comedy series, Tracey Takes On.
Howser passed away in 2013 and the vacancy left on L.A.'s television landscape has been keenly felt, so we won't be surprised if more than a few die-hard fans skip the glitzy NYE parties to curl up on the couch and binge on these classic clips. According to KCET, the 15 back-to-back episodes making up the day-long marathon will include Howser's visits to Joshua Tree, Mount Wilson, Solvang, Death Valley, the Golden Gate Bridge and other Golden State landmarks.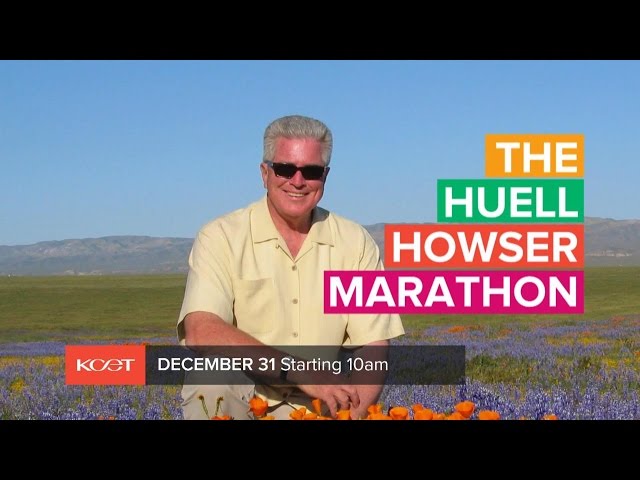 KCET's New Year's Eve Huell Howser marathon runs from 10am to 10pm on December 31, 2016.
Want more? Sign up here to stay in the know.