The first day of FYF 2016 is in the books, and we've rounded up some of our thoughts on the best and worst of the music festival so far, with a little bit in between.
The Best
The Music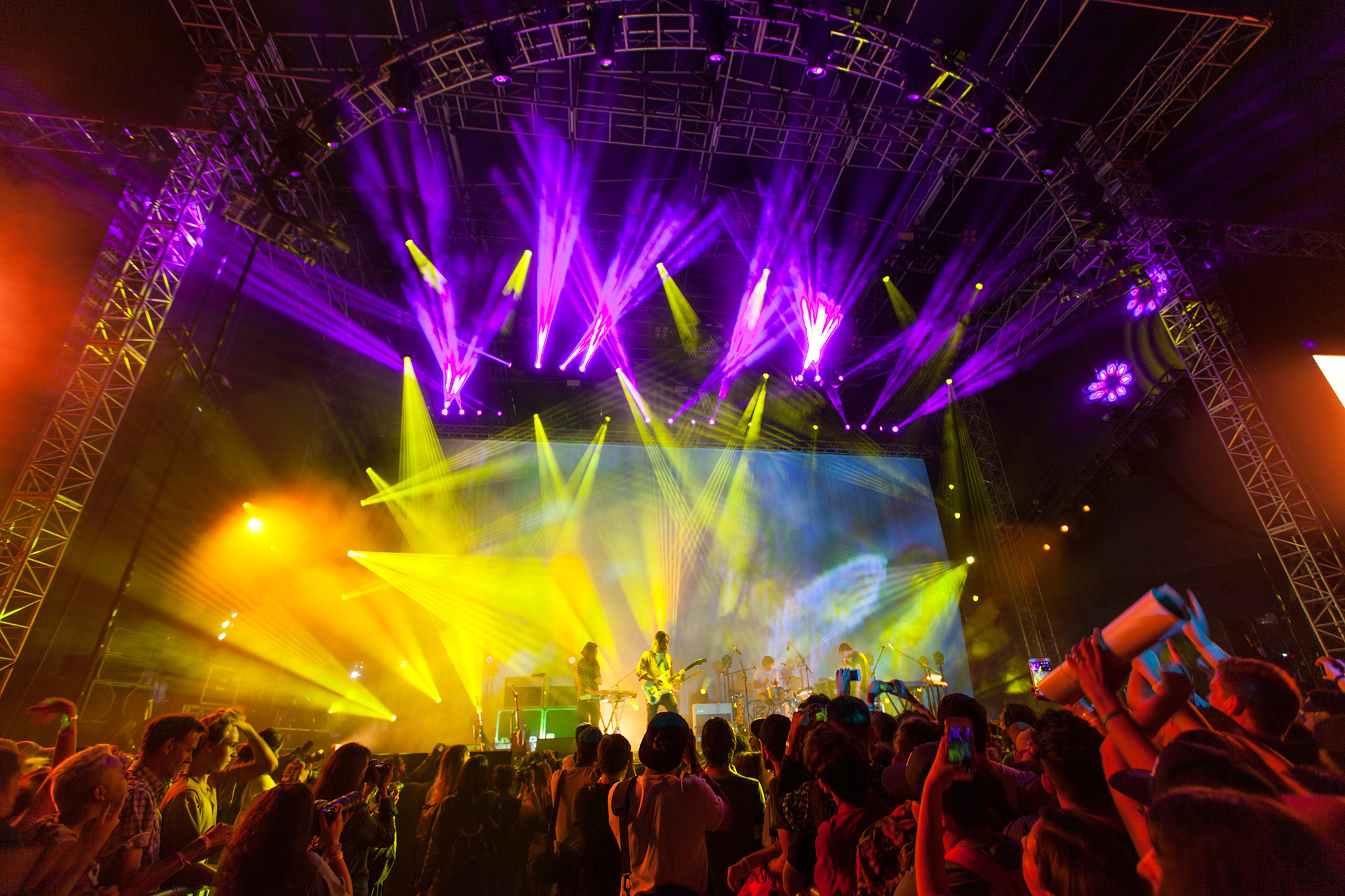 There's a dreaded moment in most music festivals when you scan the schedule and shrug your shoulders at the lack of anything interesting playing right now. But that was never a problem on Saturday at FYF.
The perfectly paced schedule moved from strength to strength, particularly as the sun set, when Grimes and Tame Impala brought the Main Stage into the evening. Saturday managed to make room for Vince Staples's raw rap and Air's super sexy keys, with a headliner slot that truly offered something for everyone: a euphoric fog at Explosions in the Sky, an intimate party DJed by Moby and an explosive set—quite literally with the occasional puffs of pyro—from hometown hero Kendrick Lamar. Every stage really managed to carve out its own niche, and thanks to the reconfigured layout, there was essentially zero sound bleed between stages. Bravo, FYF.
The Woods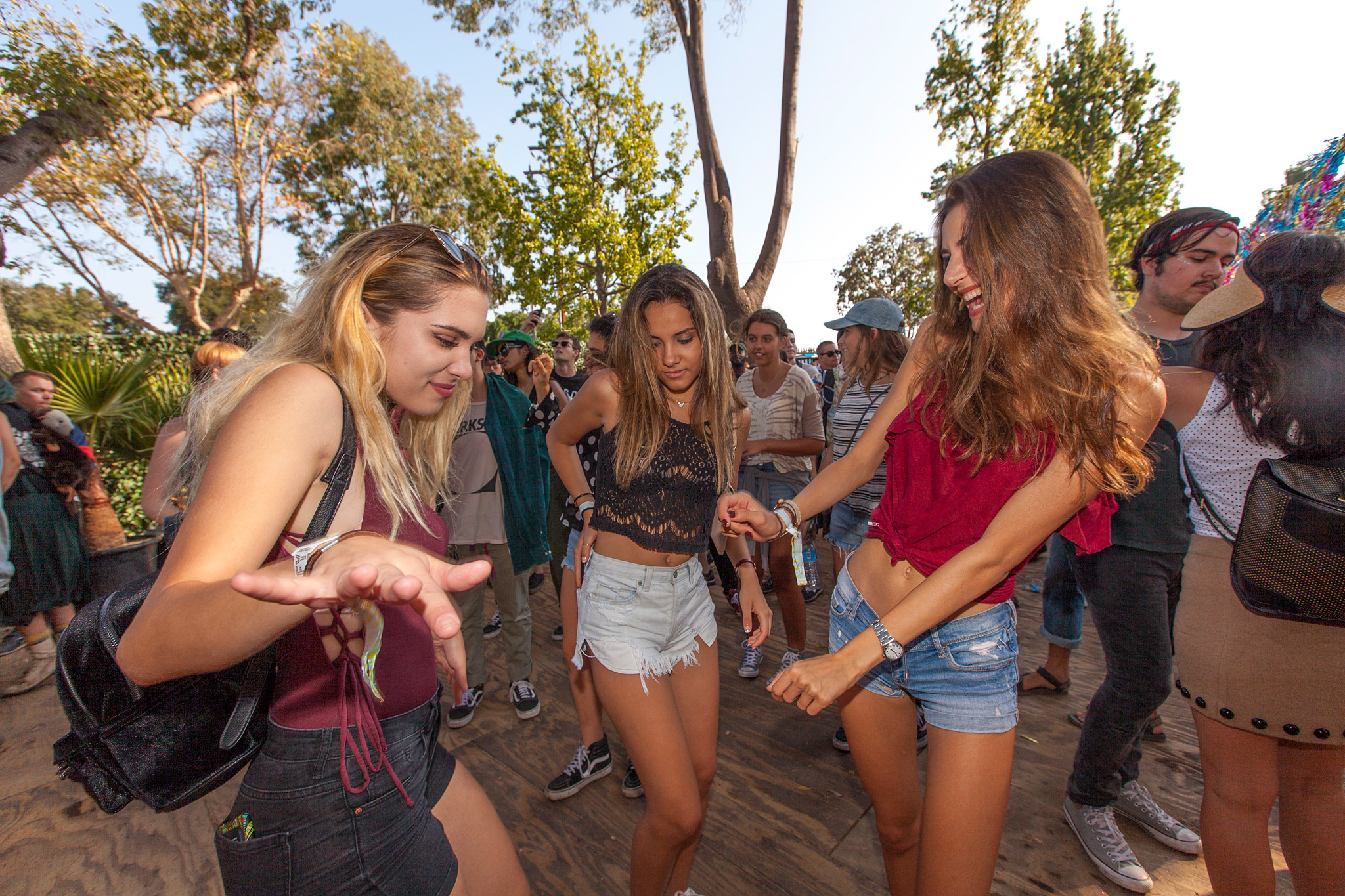 The wooden dance floor and tree-sheltered stage with DJs you've likely never heard of still has the best vibe of anything in the fest. There's something special about a dance party that never stops, even into the wee hours of the evening with a post-midnight DJ set from Hot Chip, fresh off their live set.
The Arts and Crafts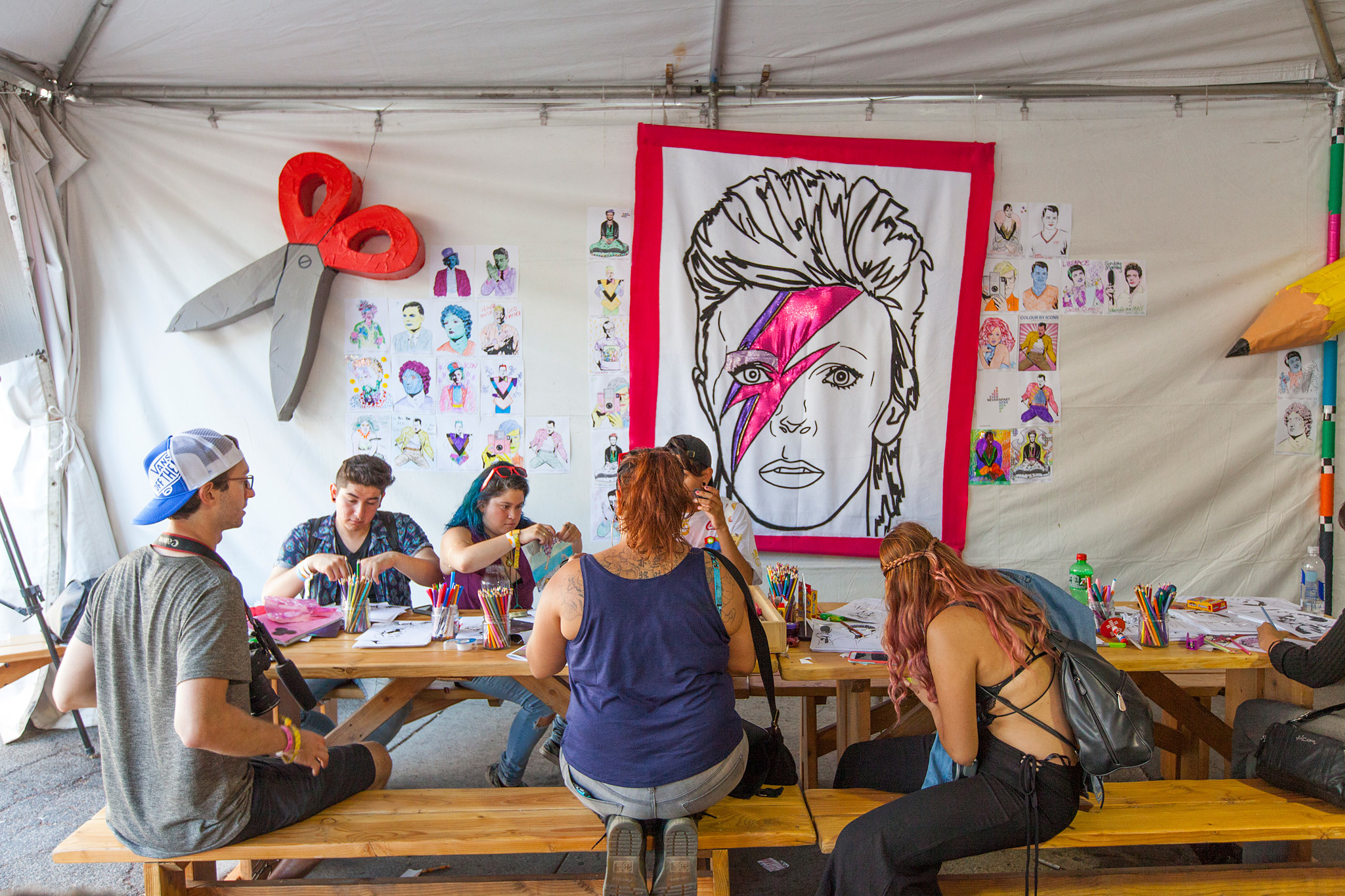 A shaded arts and crafts area? With DIY pins and coloring? And customizable tote bags that paid tribute to Bowie, Prince, Lemmy and Phife Dawg? Really, it's all a festivalgoer looking to embrace their inner love of arts and crafts could ask for.
The Food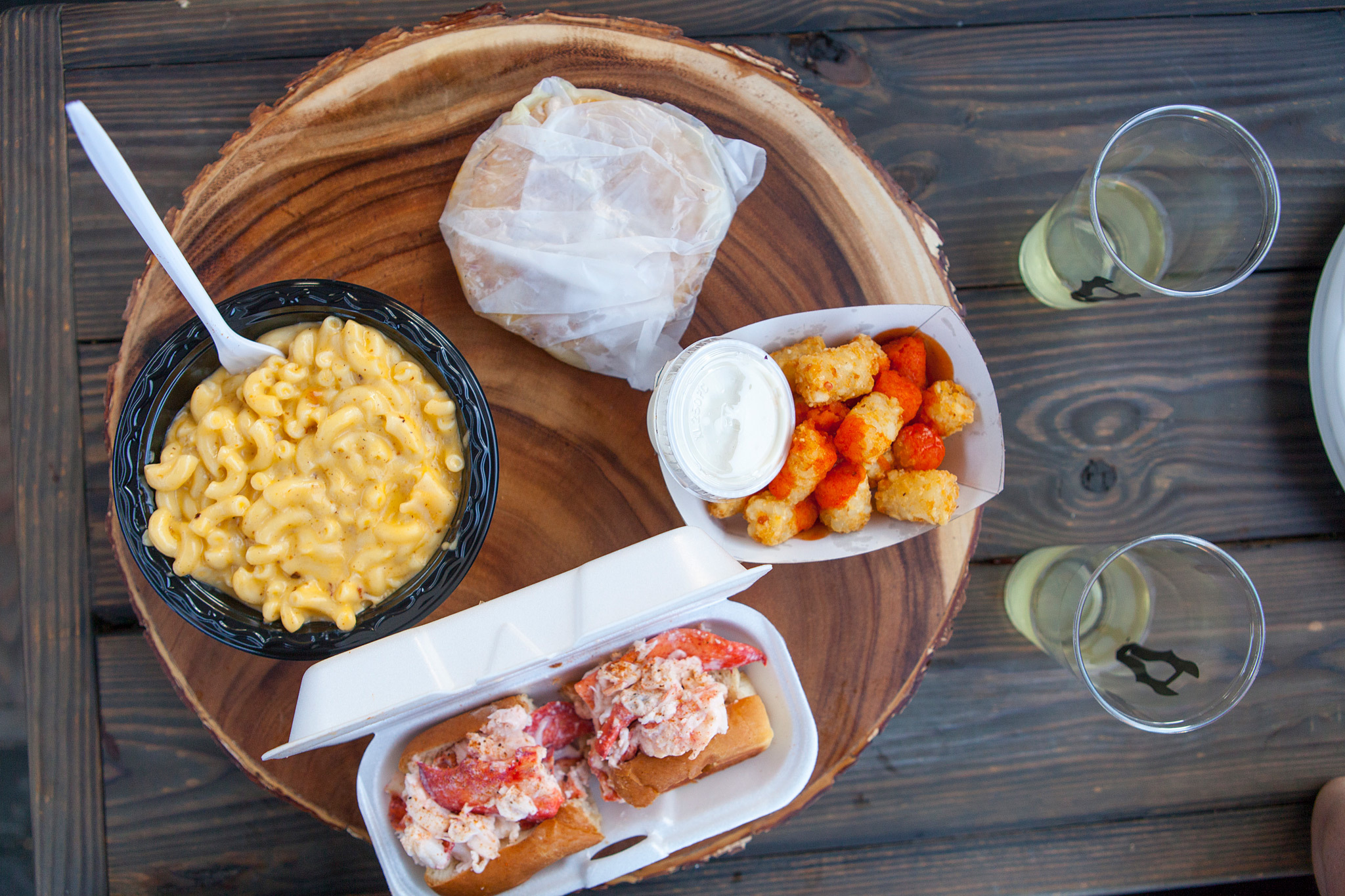 While other Goldenvoice festivals gate their premium offerings behind VIP barricades, FYF offered by far the most egalitarian food experience. Top-notch options like Mainland Poke, Ramen Hood and Yeastie Boys set up shop in front of the Coliseum, while Malibu Rum built a surf shack and Dark Horse Wine curated pours with festival food pairings in mind. But we have to reprimand some of the event's trendier vendors for running out of food pretty early on in the evening.
The Worst
The Line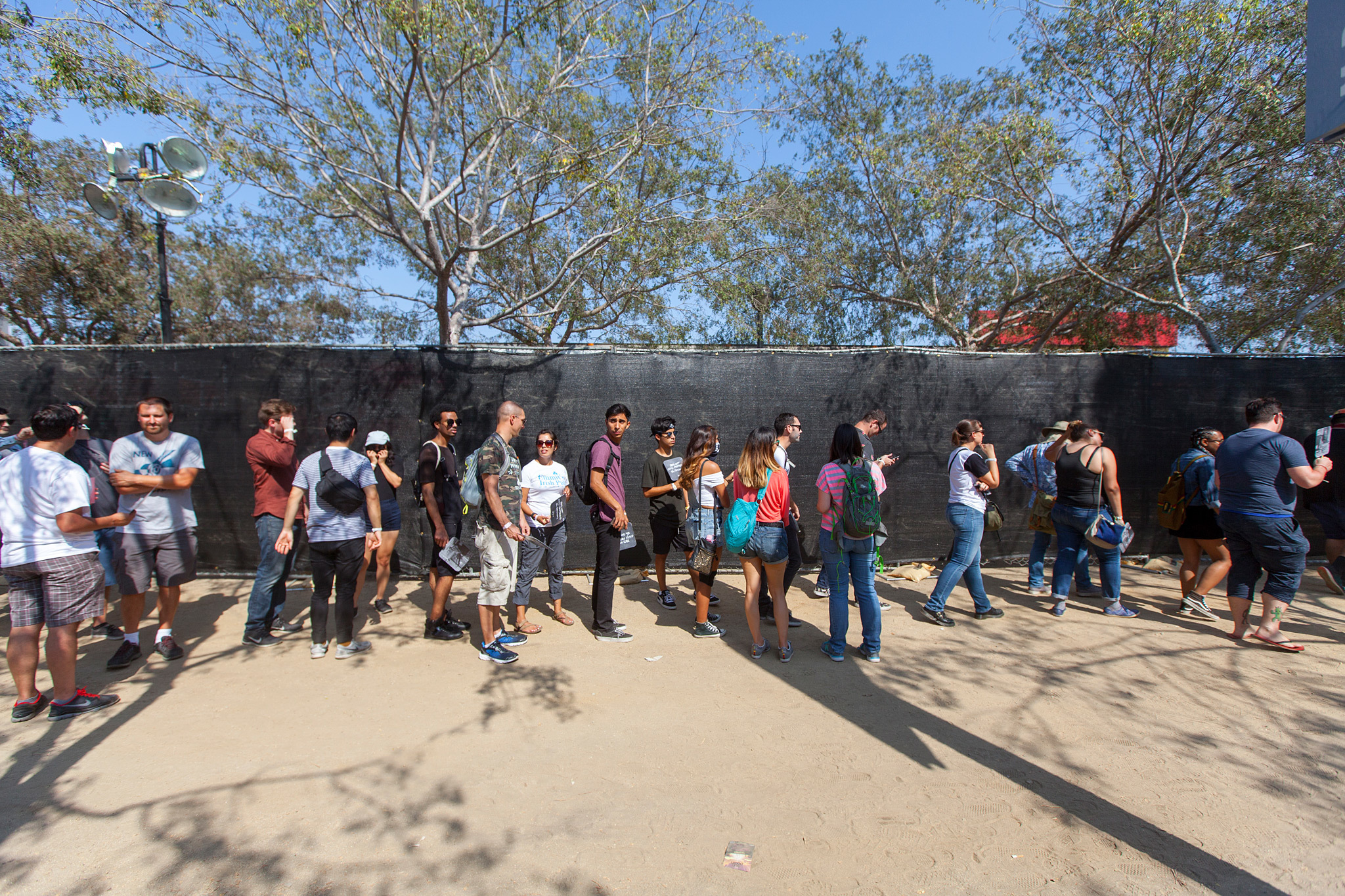 Oh, FYF. You were so close. After a horrific experience entering the fest during its first year at Exposition Park, last year's festival sorted out many of the congestion issues, both inside and outside the park. But this year, the mid-afternoon line to enter the grounds stretched from just north of Martin Luther King Jr. Boulevard all the way toward Exposition Boulevard—and that line then led to a switchback of barricades in a massive parking lot, followed by a security queue and then wristband tap points. For some festivalgoers, that meant between one and two hours spent waiting in line, which frankly—for a more than decade-old festival—is unacceptable.
The Confusion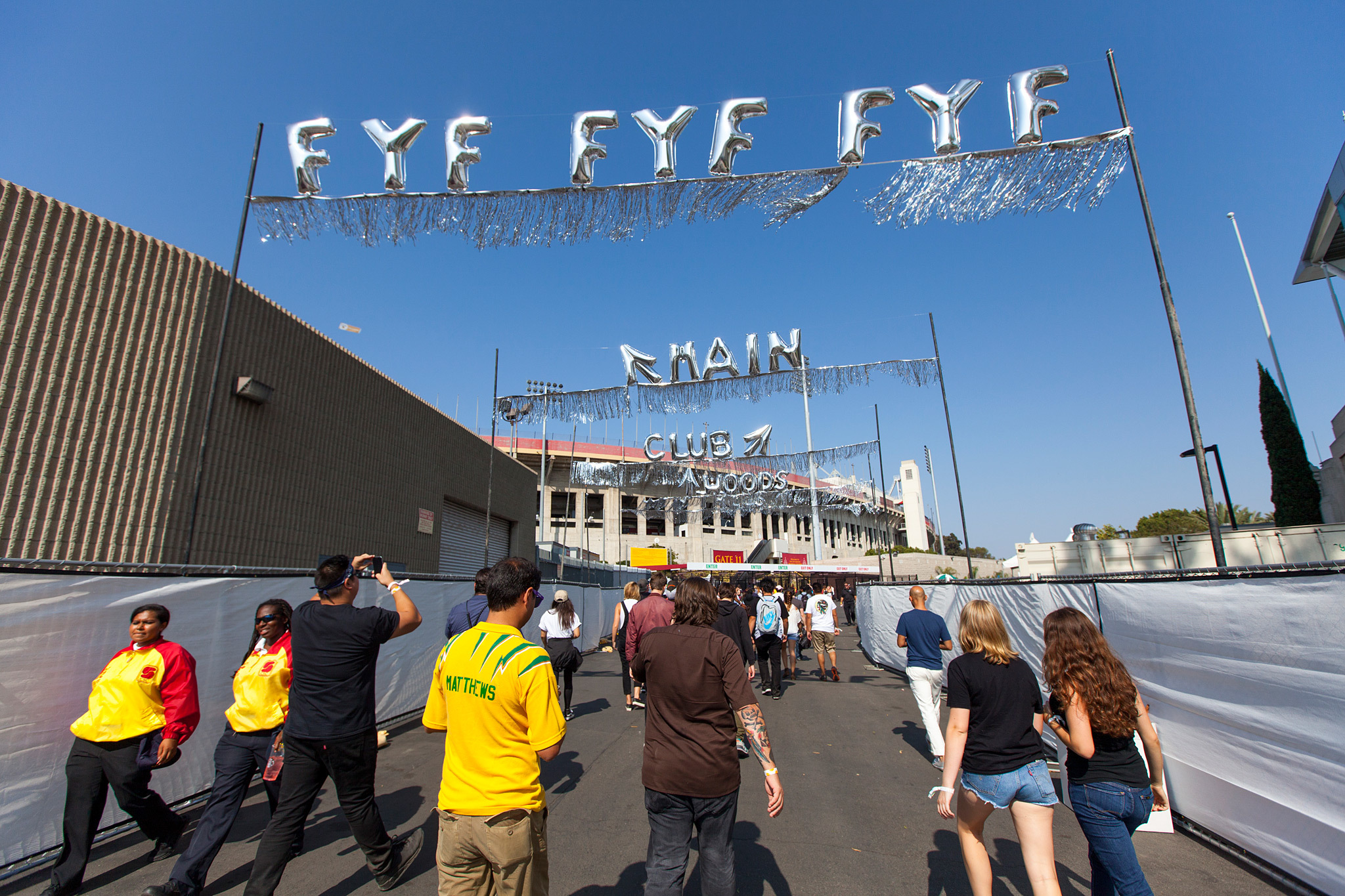 Can I bring my beer outside of the Coliseum perimeter? Is this "exit only" sign only applicable during football games? And where the hell is the tented stage, the Club? We'll blame it on what was surely an improvised stage setup due to the LA Sports Arena's imminent destruction, but this year's layout has really highlighted the shortcomings of having a music fest in Exposition Park, where a series of fences and barricades ensures you always feel like you're walking the wrong way. Stage-adjacent beer gardens are 21-and-over, the Coliseum concessions are all-ages but some served alcohol that couldn't be taken out of the area, and the general stage areas are alcohol-free—but you'll never see a sign explaining all of that.
Want more? Sign up here to stay in the know.