Music festivals within driving distance of L.A.
Hit up these hometown music festivals, as well as ones within driving distance of L.A., from Las Vegas to San Francisco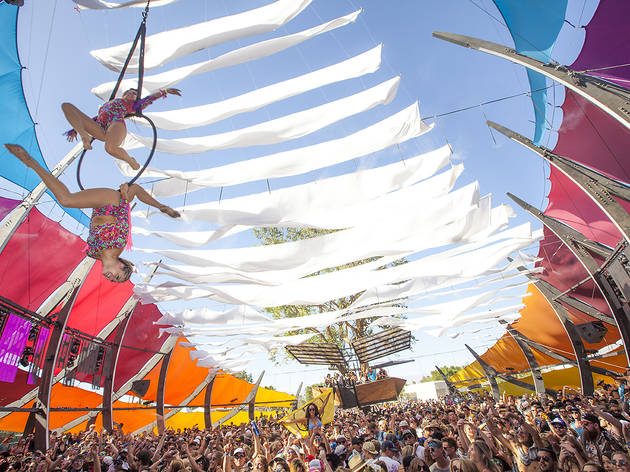 Whether a day trip or a Metro ride away, there's no shortage of music festivals near Los Angeles. We're not just talking about summer music festivals either—thanks to Southern California's persistently pleasant climate, we can enjoy outdoor fests nearly year-round. So lace up a comfortable pair of shoes for these music festivals within driving distance of L.A., from free concerts to camping excursions.
Upcoming music festivals
Nearly 125,000 music lovers make a pilgrimage to the Empire Polo Club during each identical weekend of Coachella, whether bound for campgrounds or shuttling over from golf resorts and midcentury modern homes. Though its bespoke dining experiences and hotel party scene may try to steal headlines, Coachella remains about the relaxed desert air euophoria of a well-curated music festival. Coachella's all-embracing three-day lineup consistently crafts the pool of performers from which all other summer music festivals borrow (this year's headliners: the Weeknd, Beyoncé and Eminem).
Looking for free concerts?
Looking for free concerts in L.A.? Well, you're in luck—music (aside from film, possibly) is the city's most abundant form of entertainment.