FYF 2017: Lineups, slide shows and more
Check out our complete FYF 2017 festival coverage here, from ticket info to photo roundups of past years.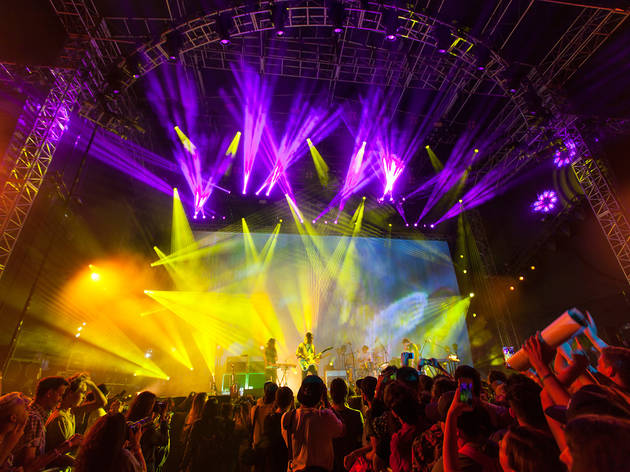 FYF 2016 has come and gone, but we have plenty to share from the summer music festival. The folks at FYF continue to step it up compared to their humble beginnings at the Echo all those years ago. The result is a fest that's well-curated albeit a little rough around the edges—true to its "Fuck Yeah" namesake, we suppose—but still leaves us curious to see what next year will bring. Check out our thoughts on and best photos from this year's fest—and before you know it, FYF 2017 will be here.
What are the FYF 2017 dates?
The dates for next year's fest have yet to be released, but you can expect it to take place sometime in late August.
When do tickets go on sale?
Expect tickets to be released alongside the lineup sometime next spring.
How much do tickets cost?
Though we don't know yet how much passes for FYF 2017 will cost, the 2016 fest was $199 for a weekend passes, with single day tickets available for $129 and VIP passes for $339.
What's the FYF 2017 lineup like?
We don't know yet, but you can expect the lineup to come out in the spring; the 2016 lineup included Kendrick Lamar, Tame Impala, LCD Soundsystem and Grace Jones.