Hollywood Forever Cemetery was blanketed in marigolds, incense and candles this weekend for the annual L.A. Day of the Dead festival. The Hollywood cemetery claims to host the largest Day of the Dead celebration in California, and we wouldn't doubt it: Thousands of costumed attendees packed the cemetery grounds on Saturday as they weaved their way between craft vendors, three musical stages and colorful altars dedicated to the deceased.
The celebration of the Mexican holiday strikes a balance between traditional and contemporary as Aztec dancers brush up against local bands, with attendees adorned in everything from calaca costumes to Frida Kahlo-inspired get-ups. For its 17th annual edition, the festival featured a "Tree of Life" theme, with many altars crafting larger-than-life translations of the traditional clay trees.
While we expected to see a number of altars dedicated to deceased celebrities—David Bowie was well-represented this year, as was Johnny Ramone's gravesite—a far more somber, current-event motivated air swept through some of the altars, with memorials to the Orlando nightclub shooting, gun violence and immigration. On the other hand, the Saturday festival coincided with many of this year's Halloween parties, which meant that we spotted a couple of comically out-of-place Halloween costumes.
All that said, the event still manages to stay an exuberant celebration of life and continues to be one of our favorite events in L.A. Below, you'll find some of our favorite altars and costumes from the fest, including an astounding assortment of floral headpieces, meticulous makeup and indigenous outfits.
Photographs by Michael Juliano.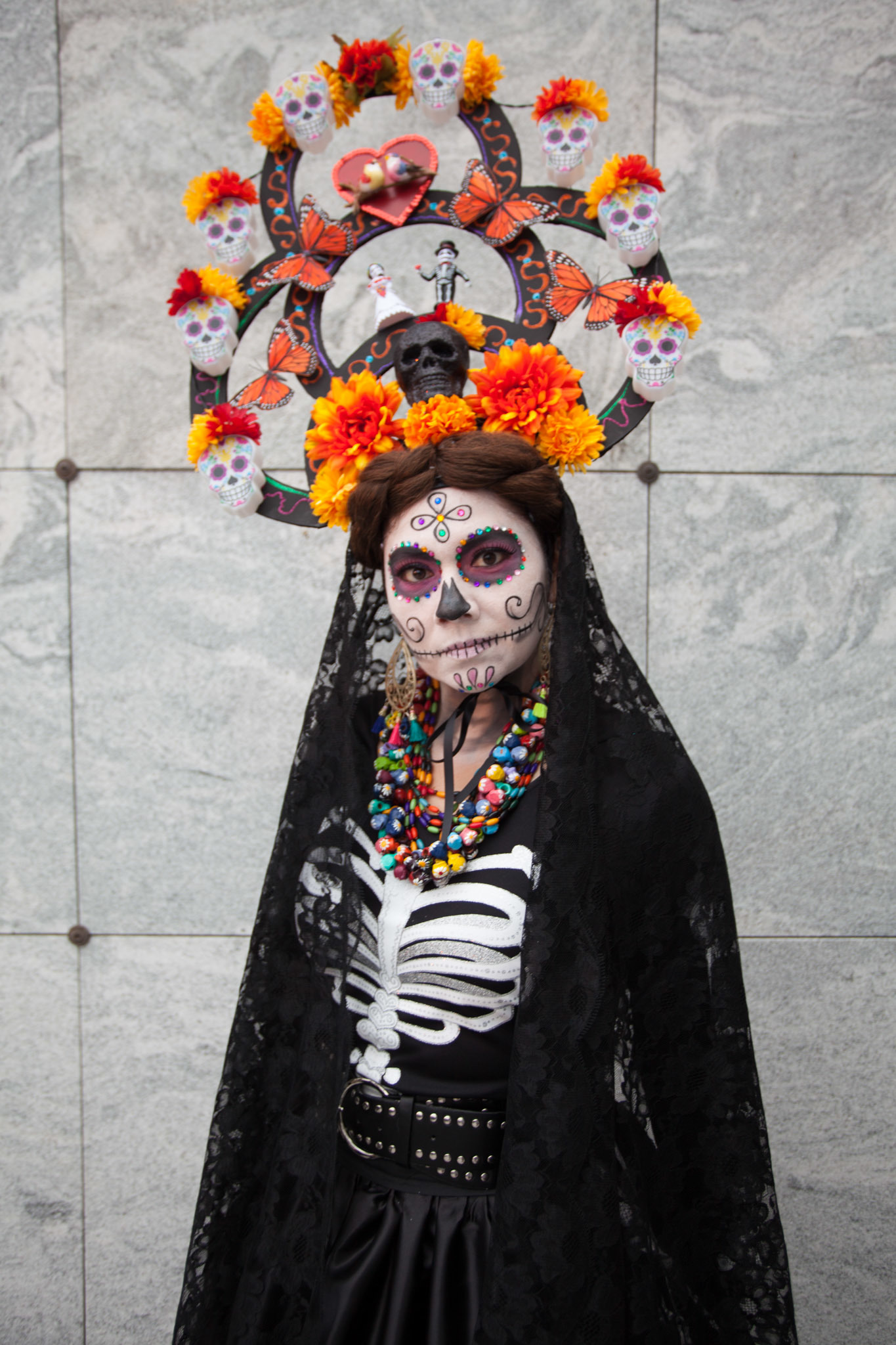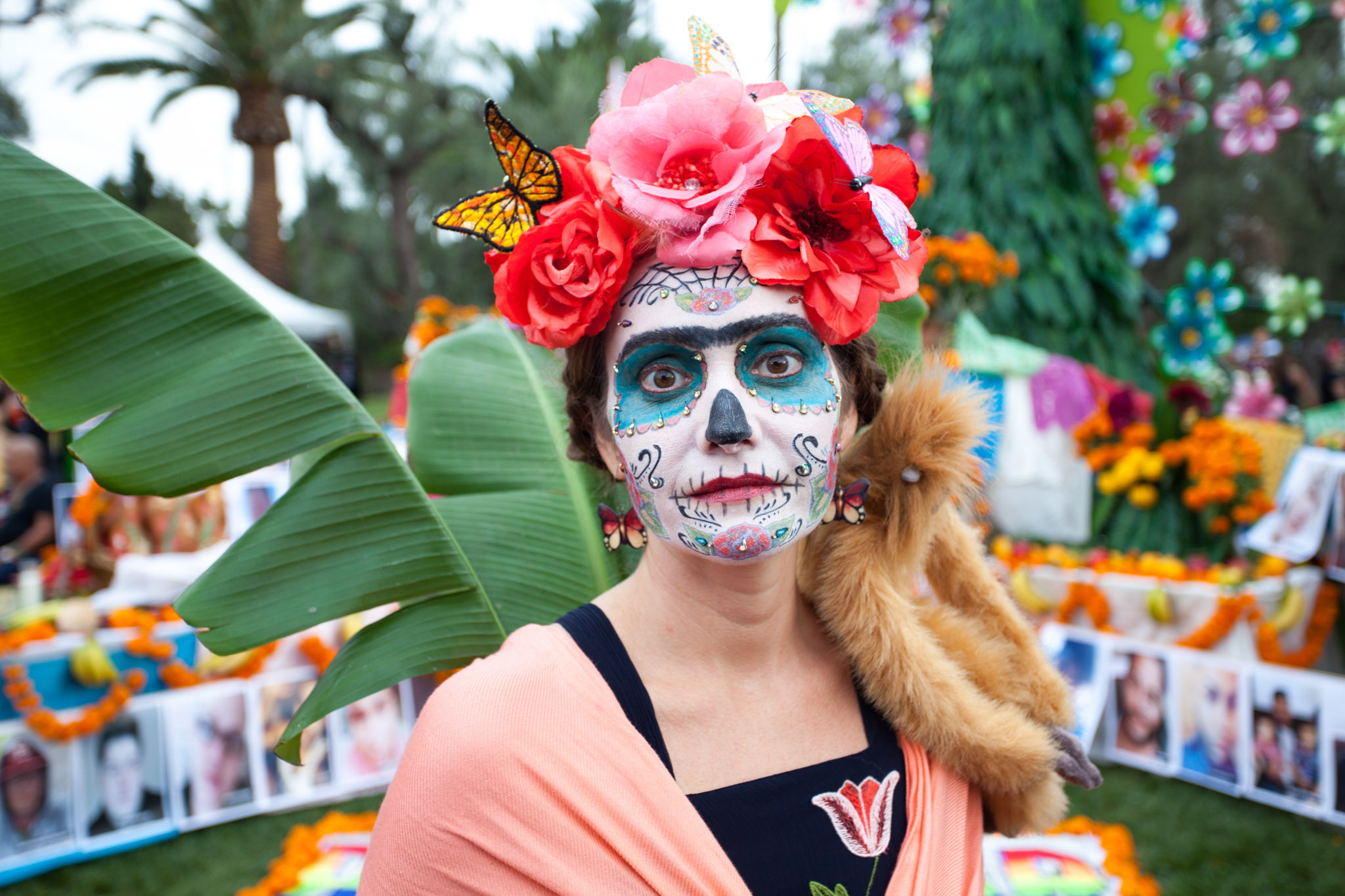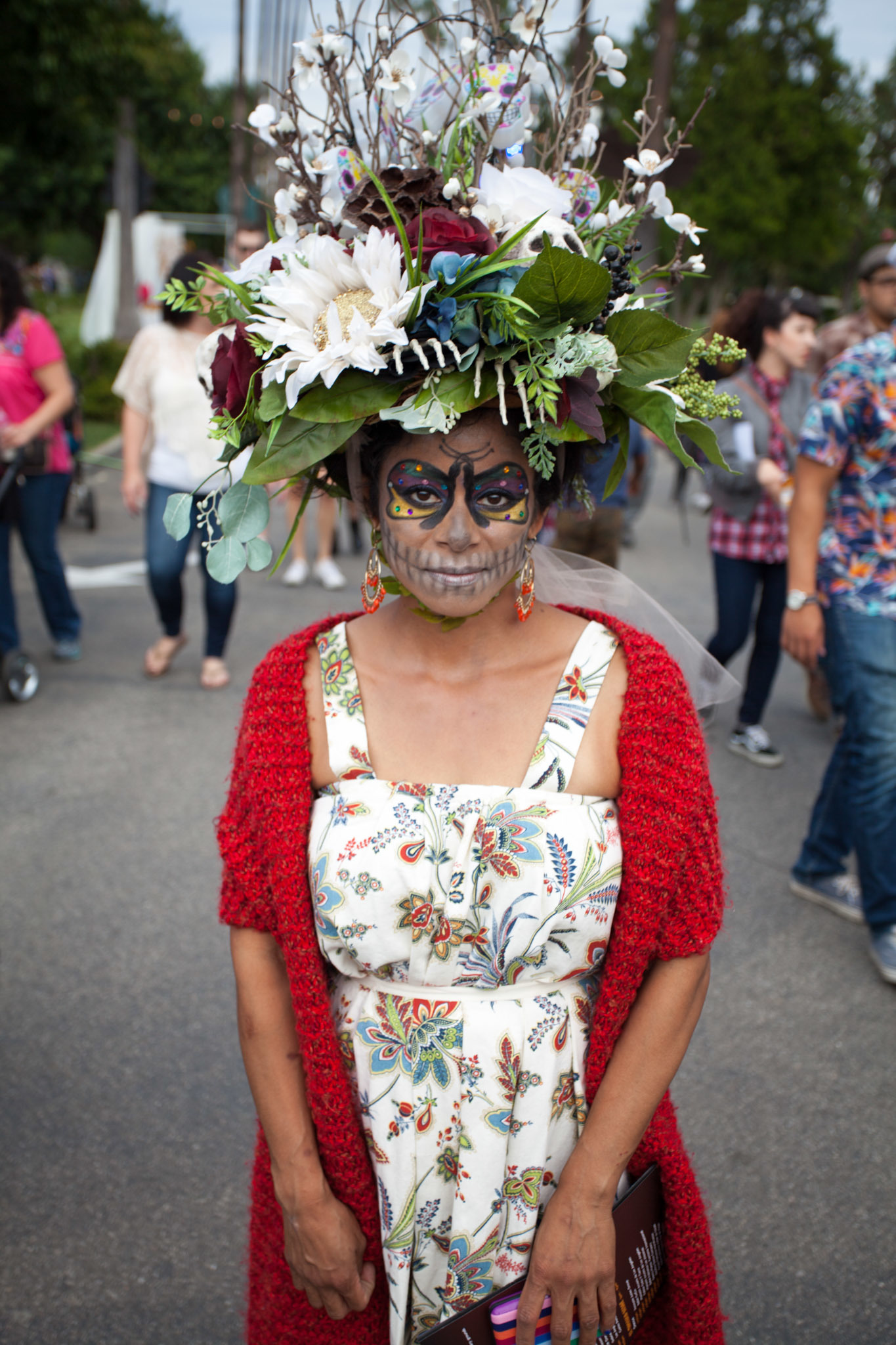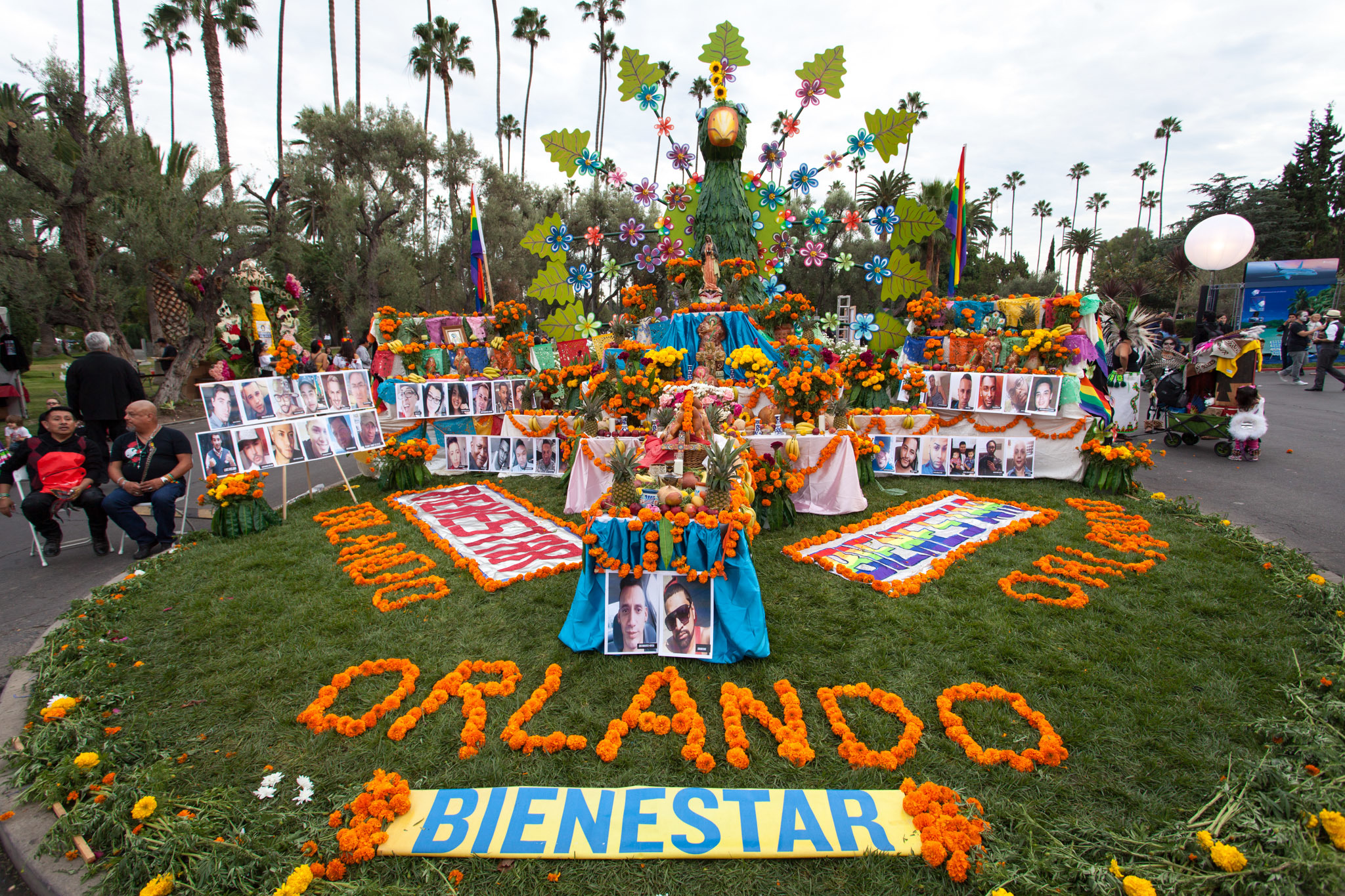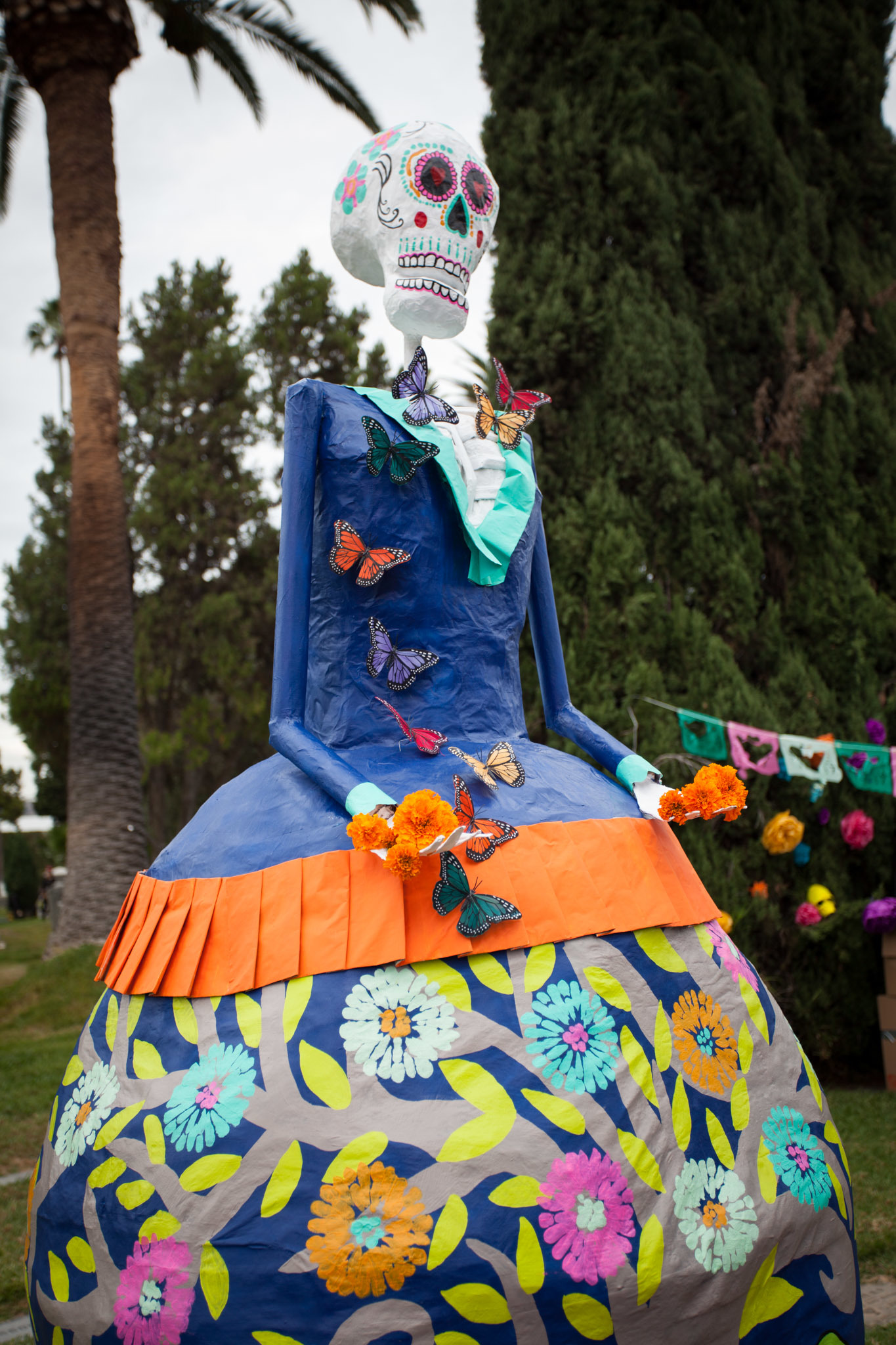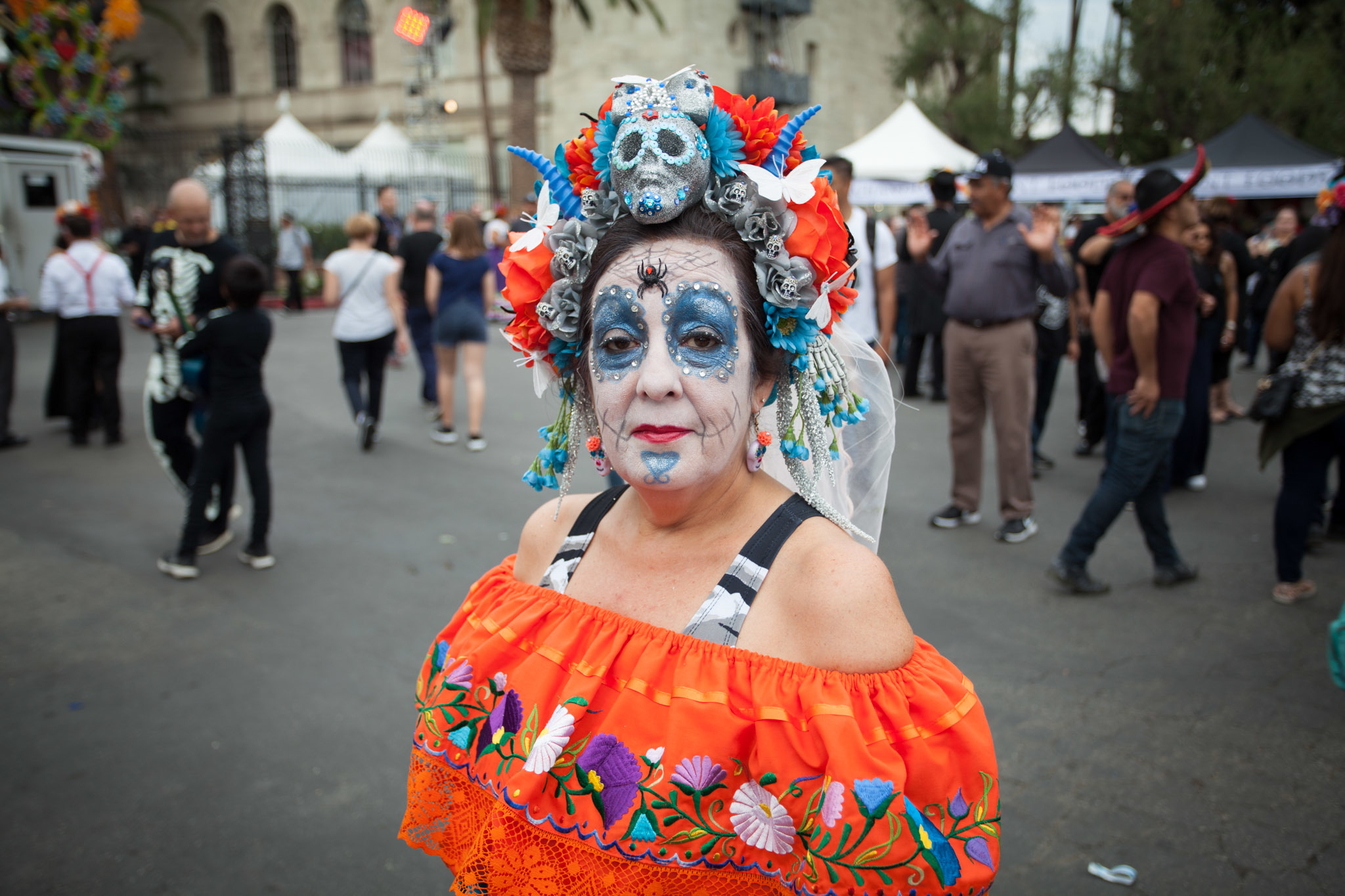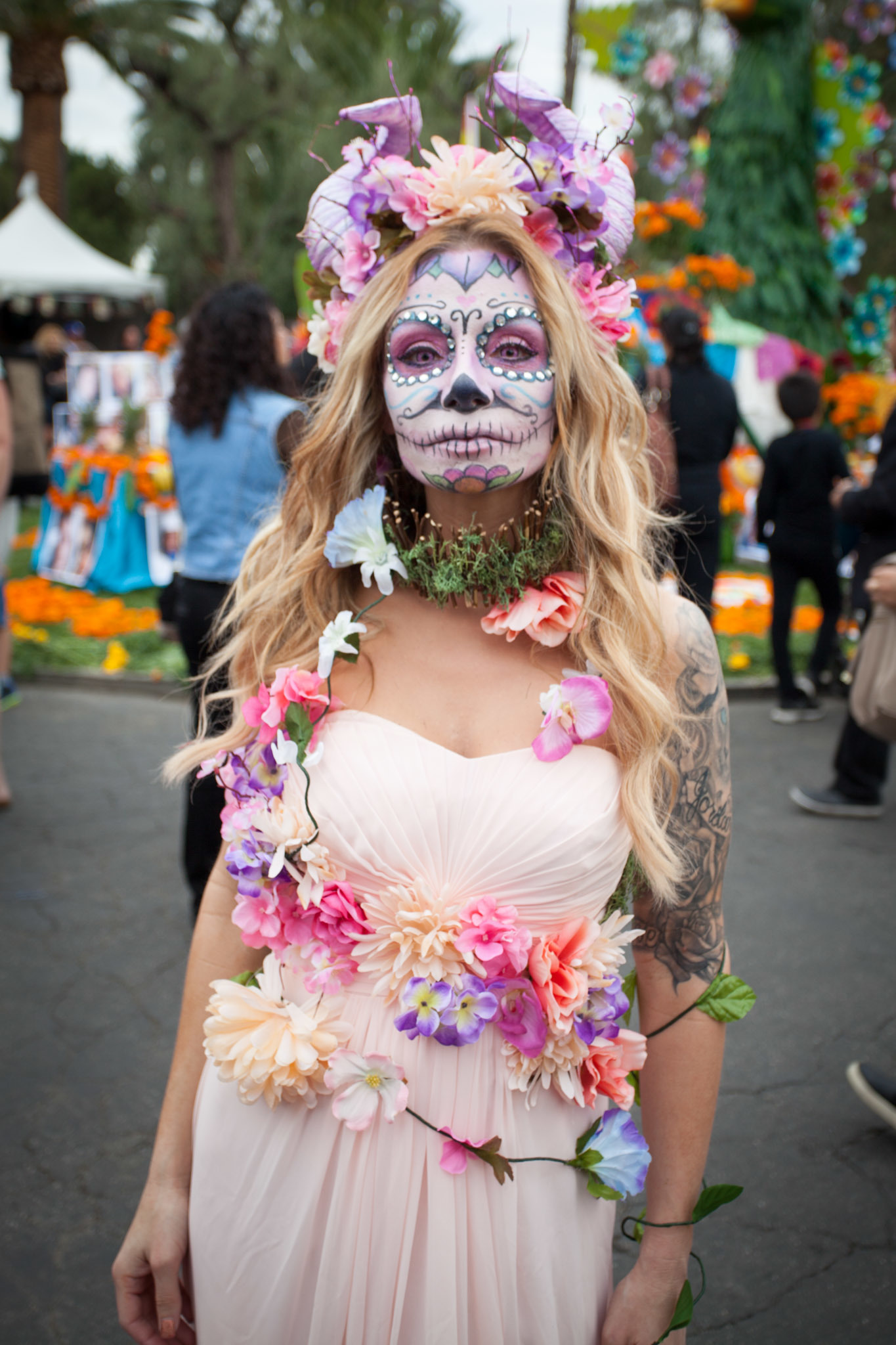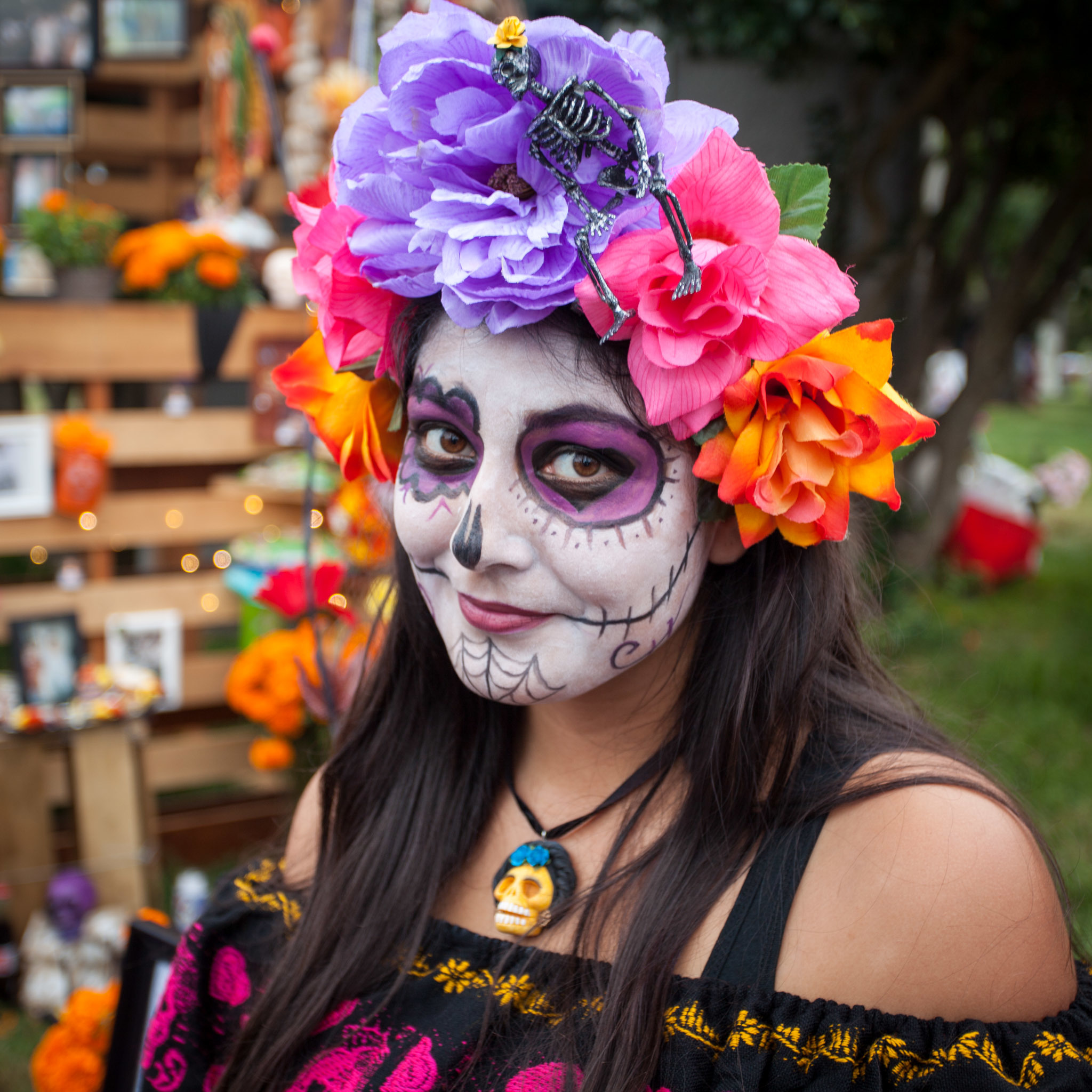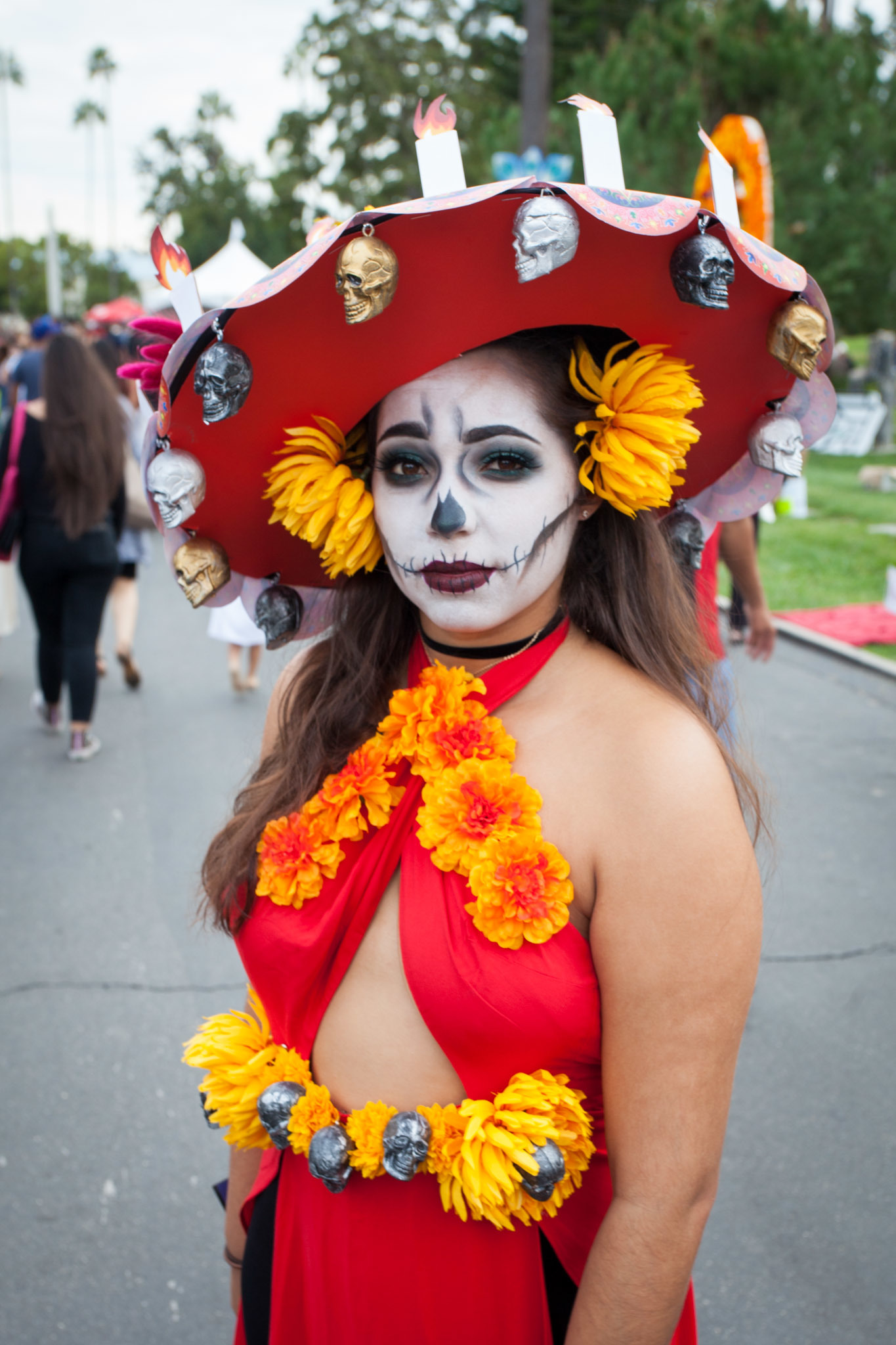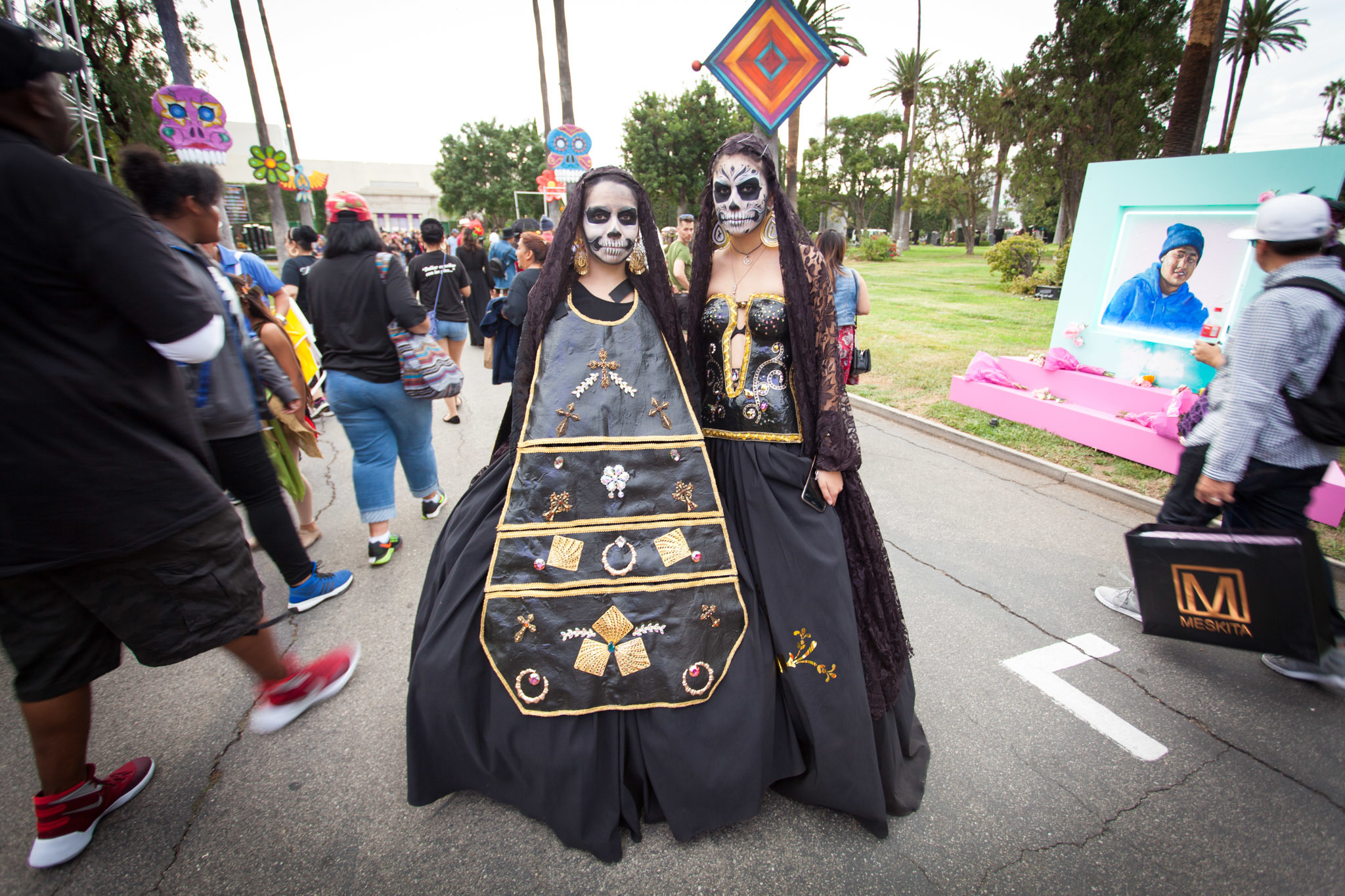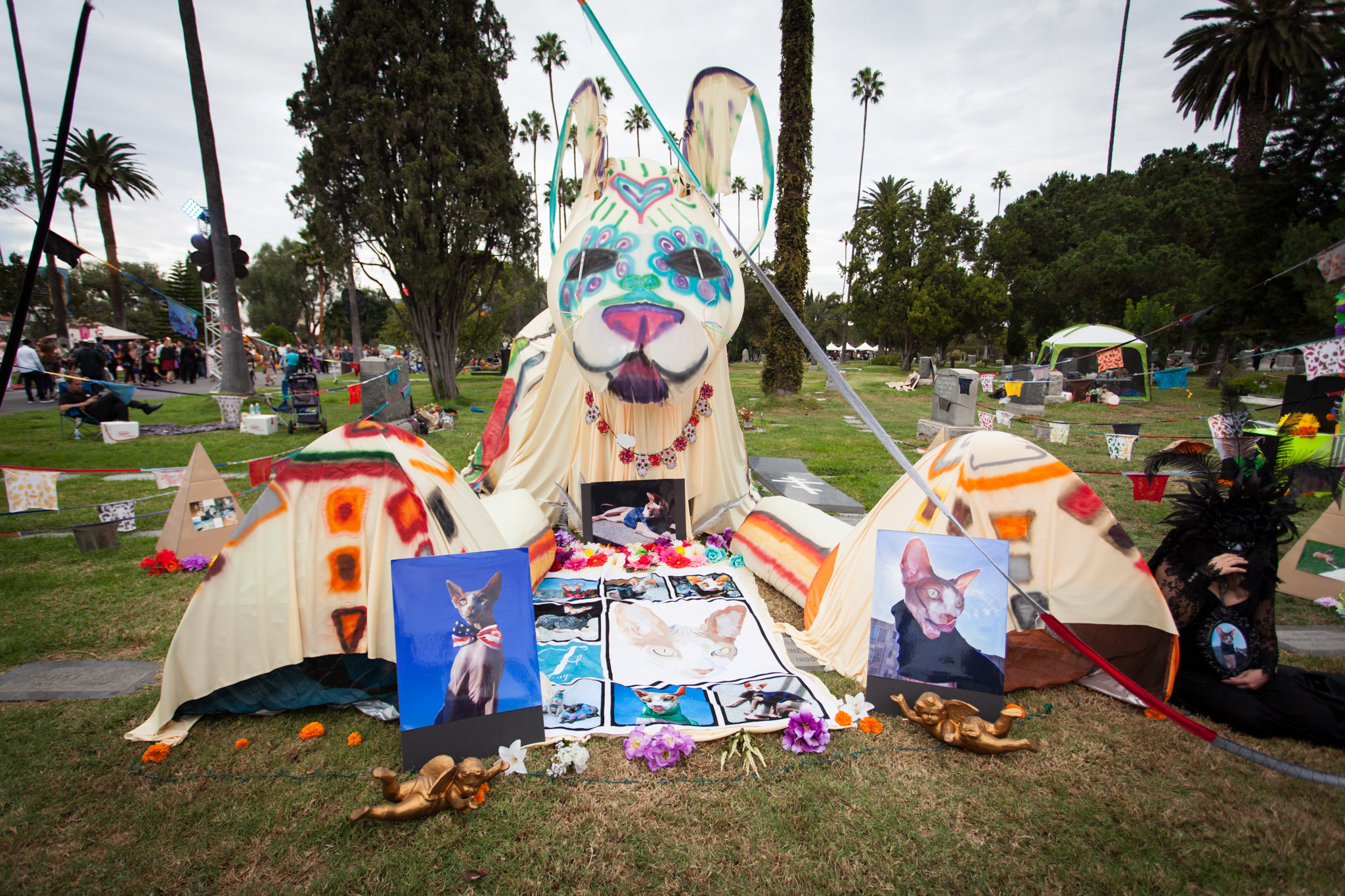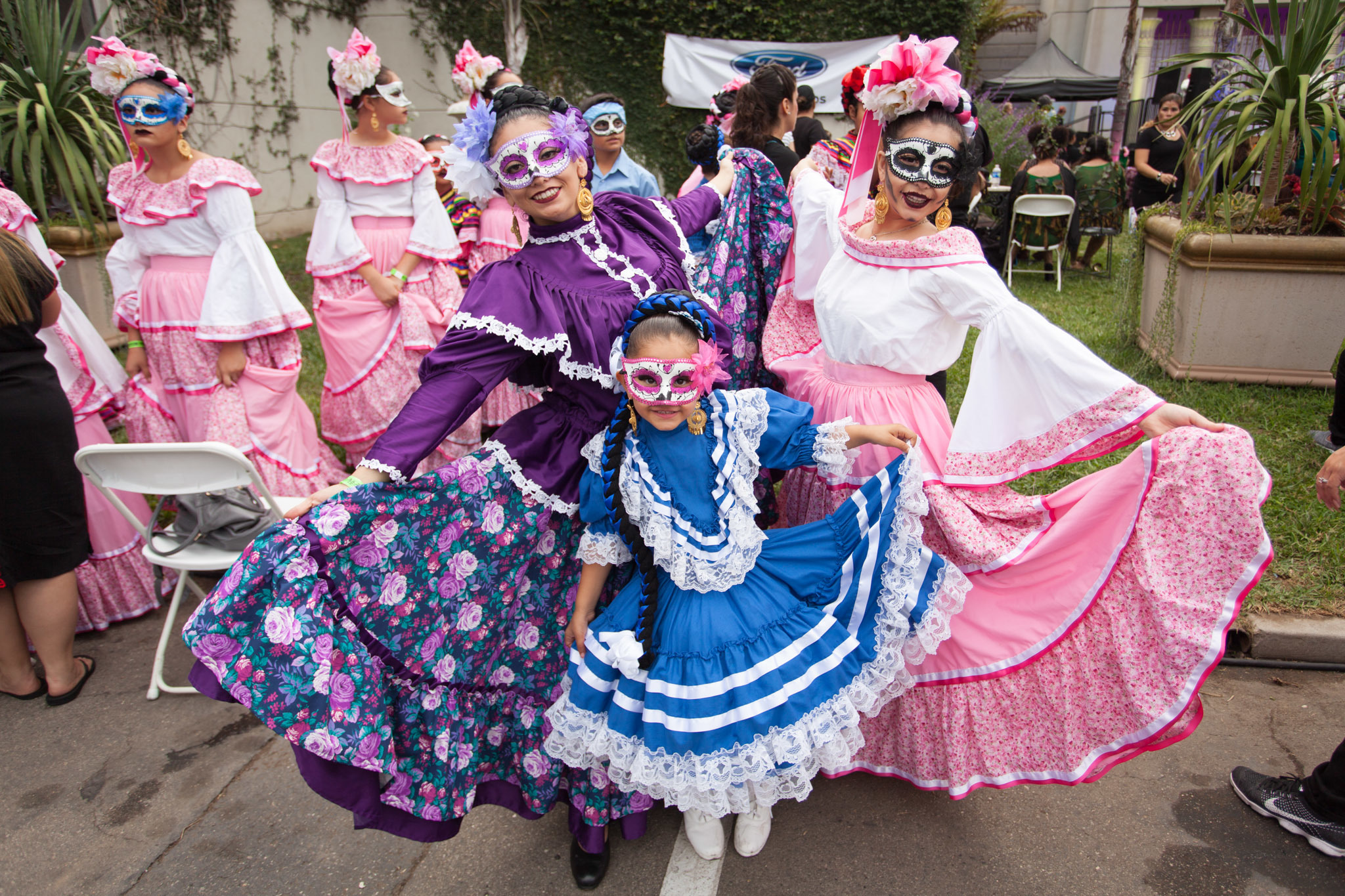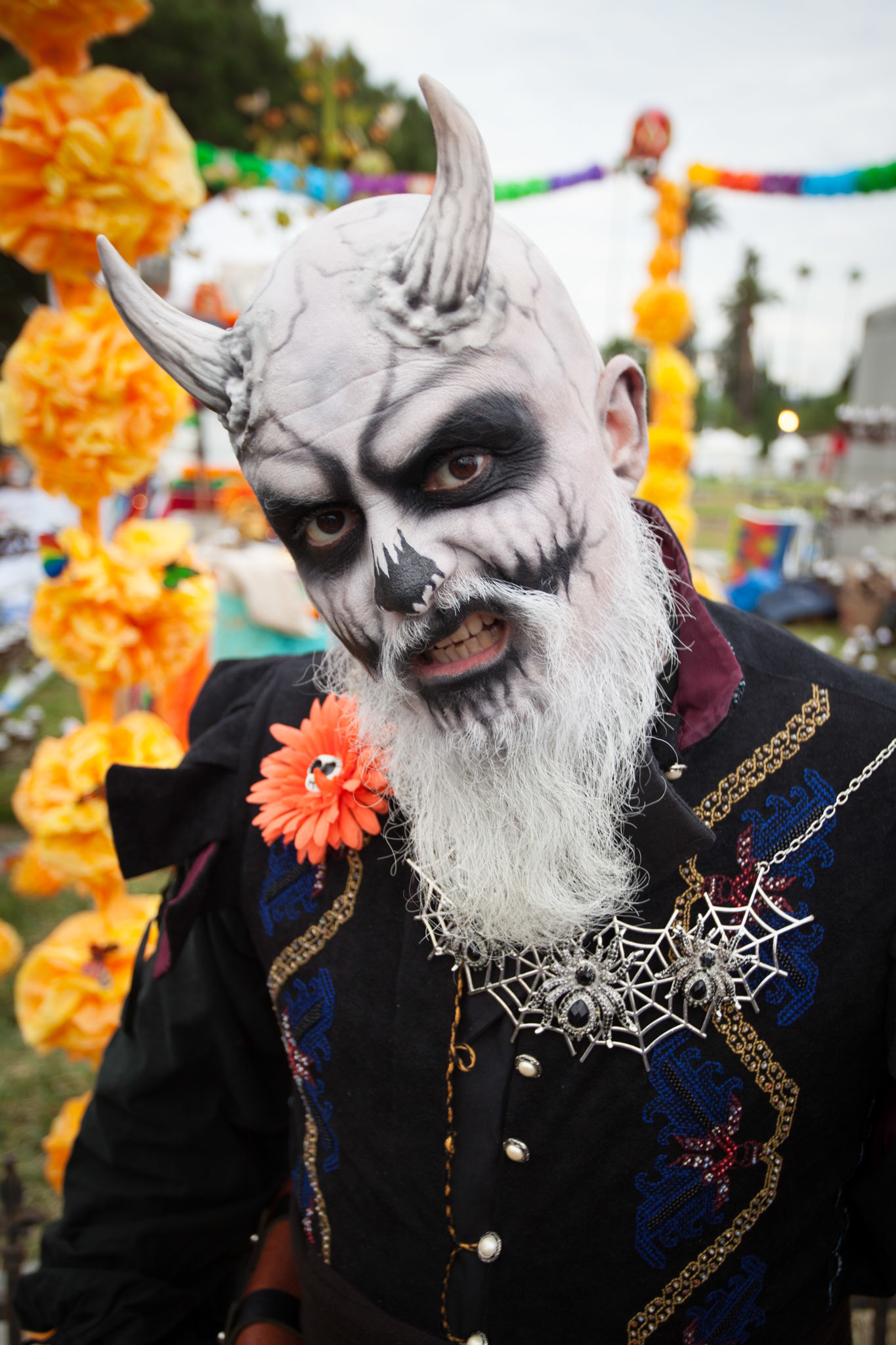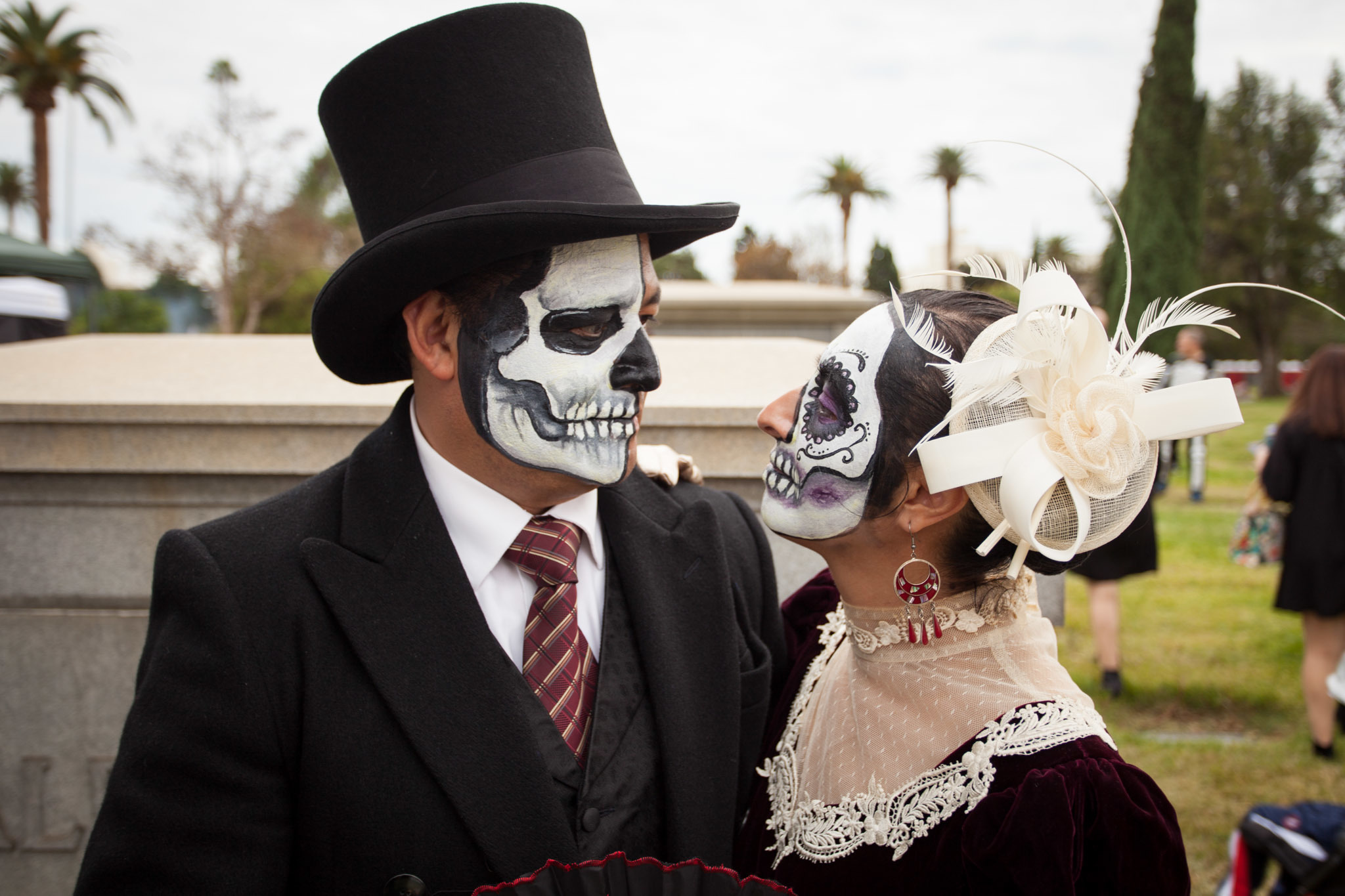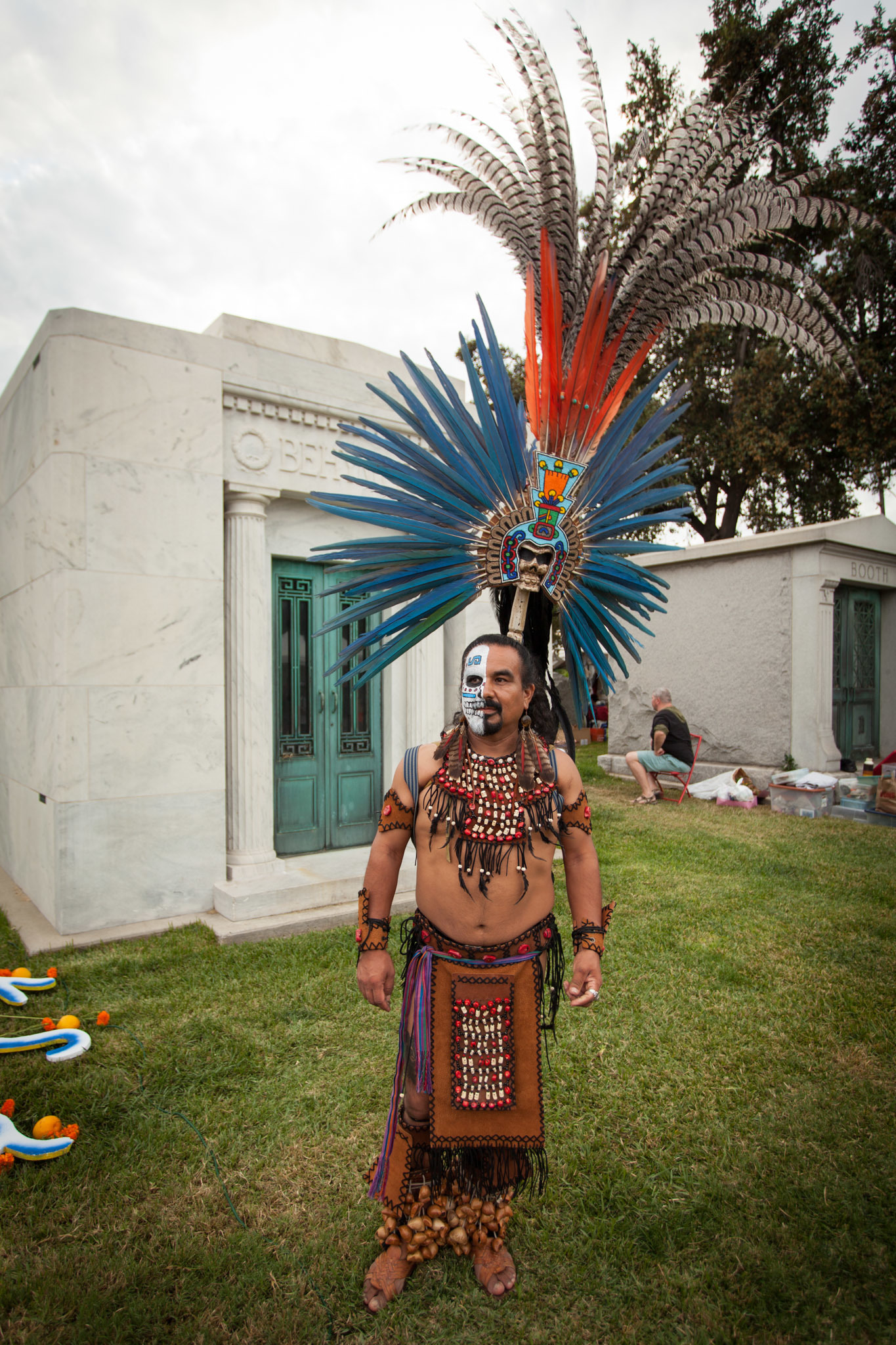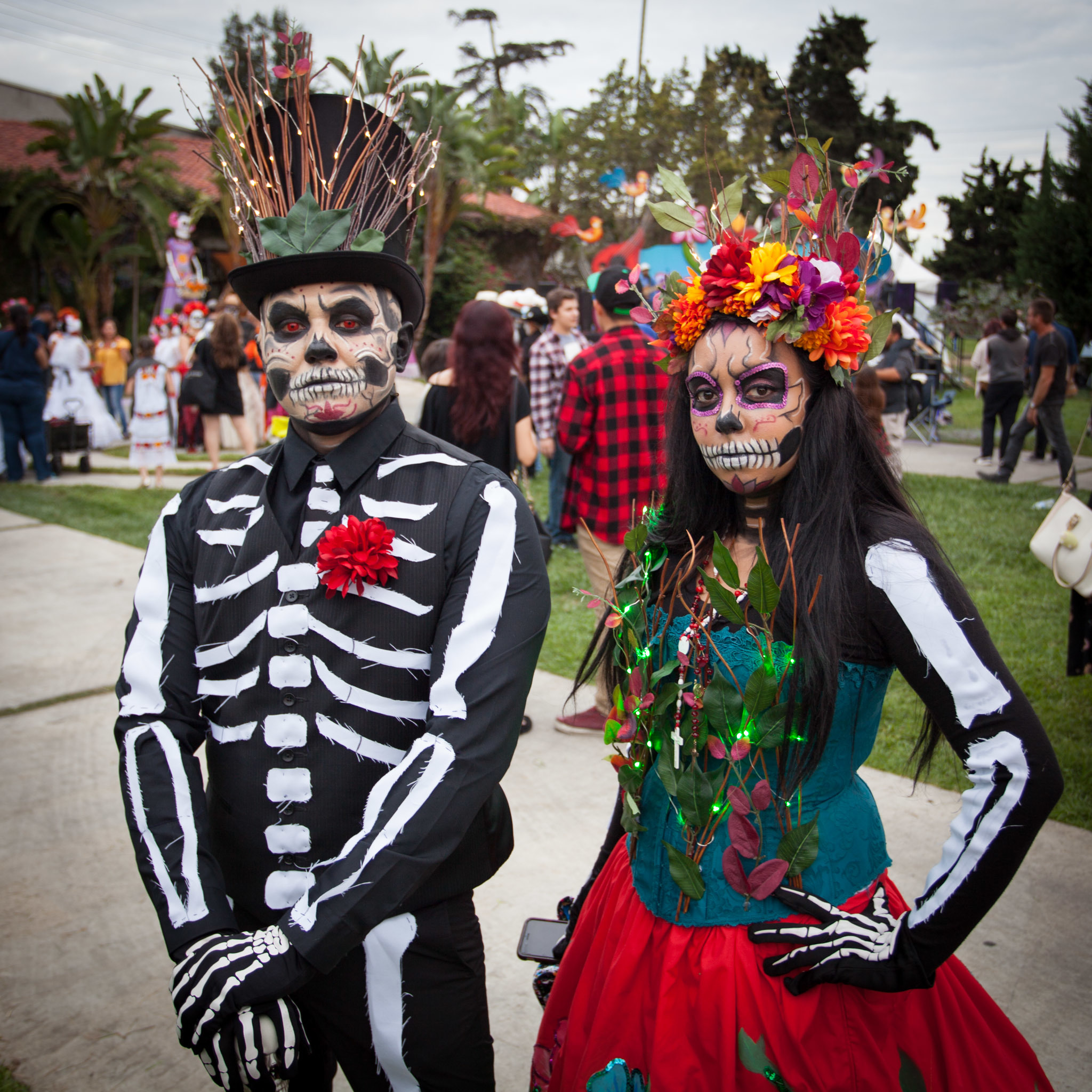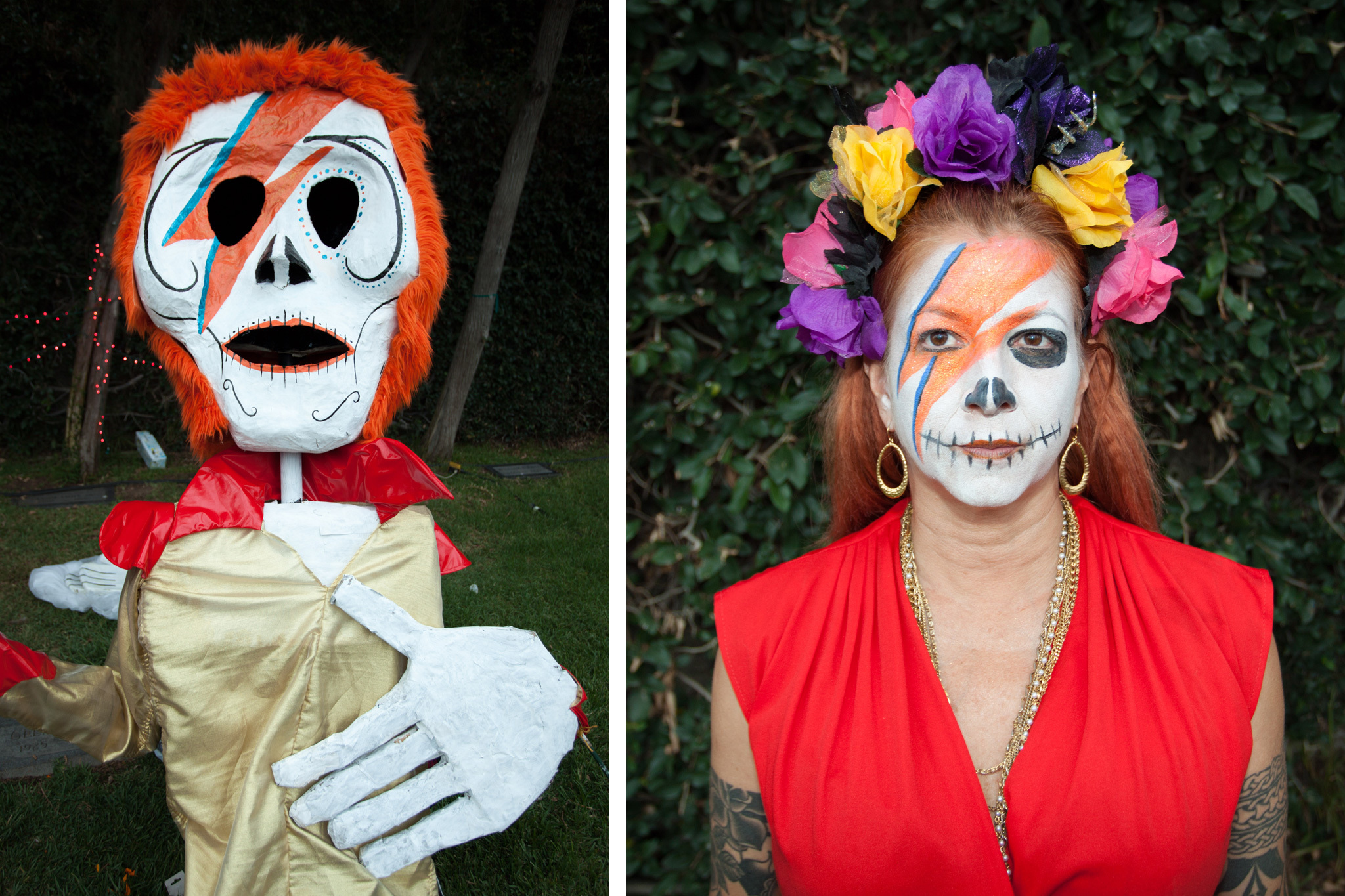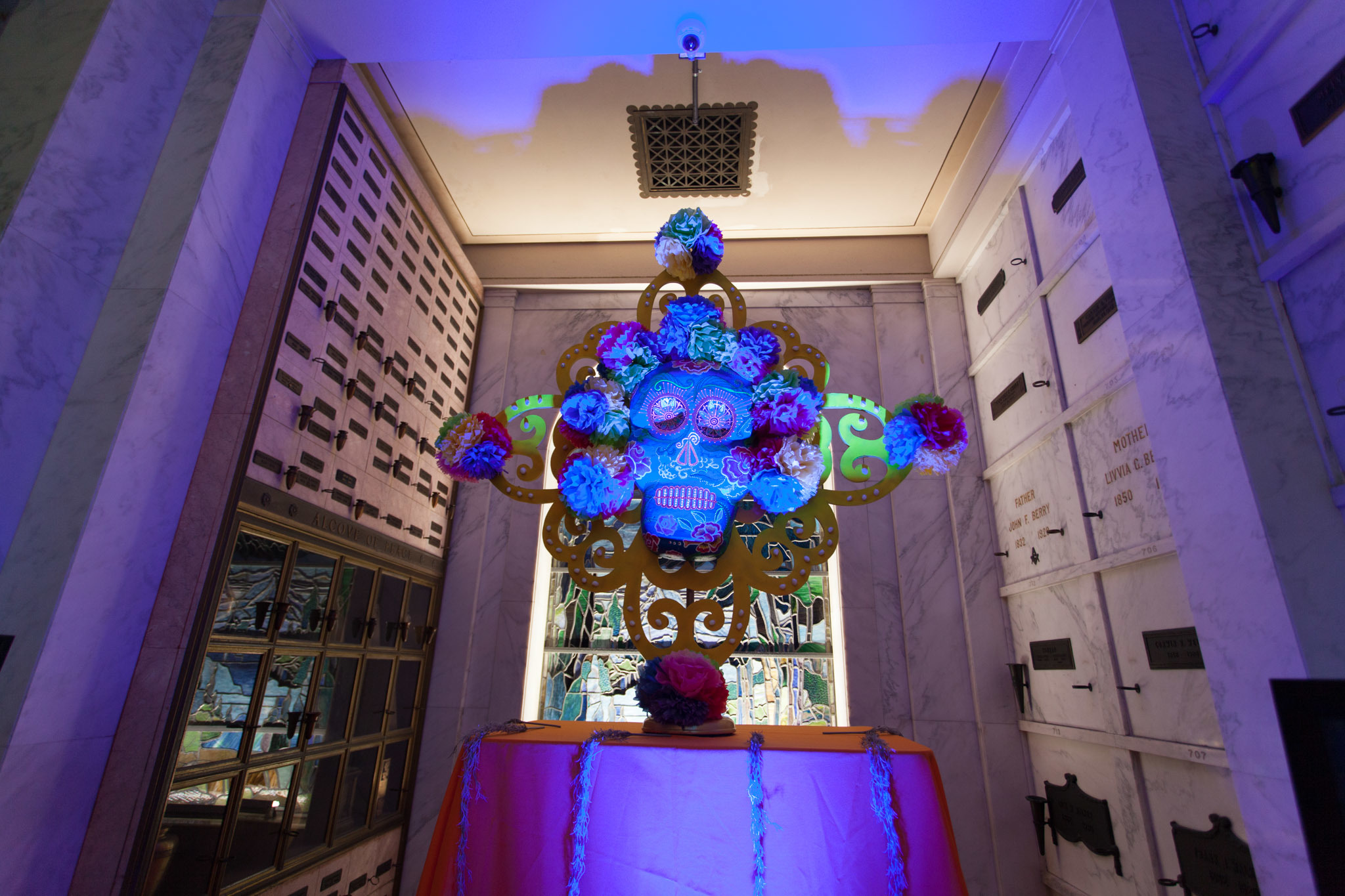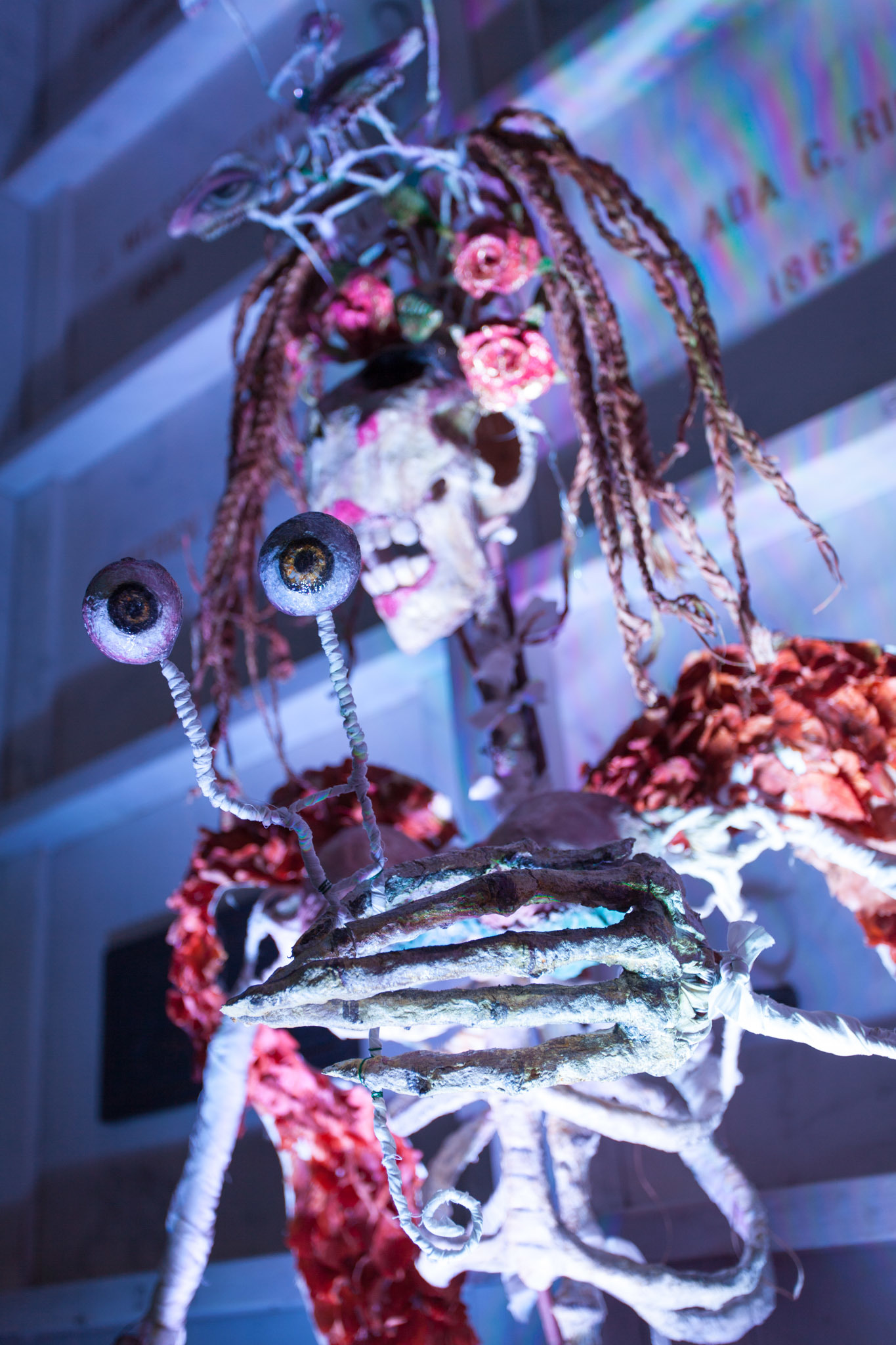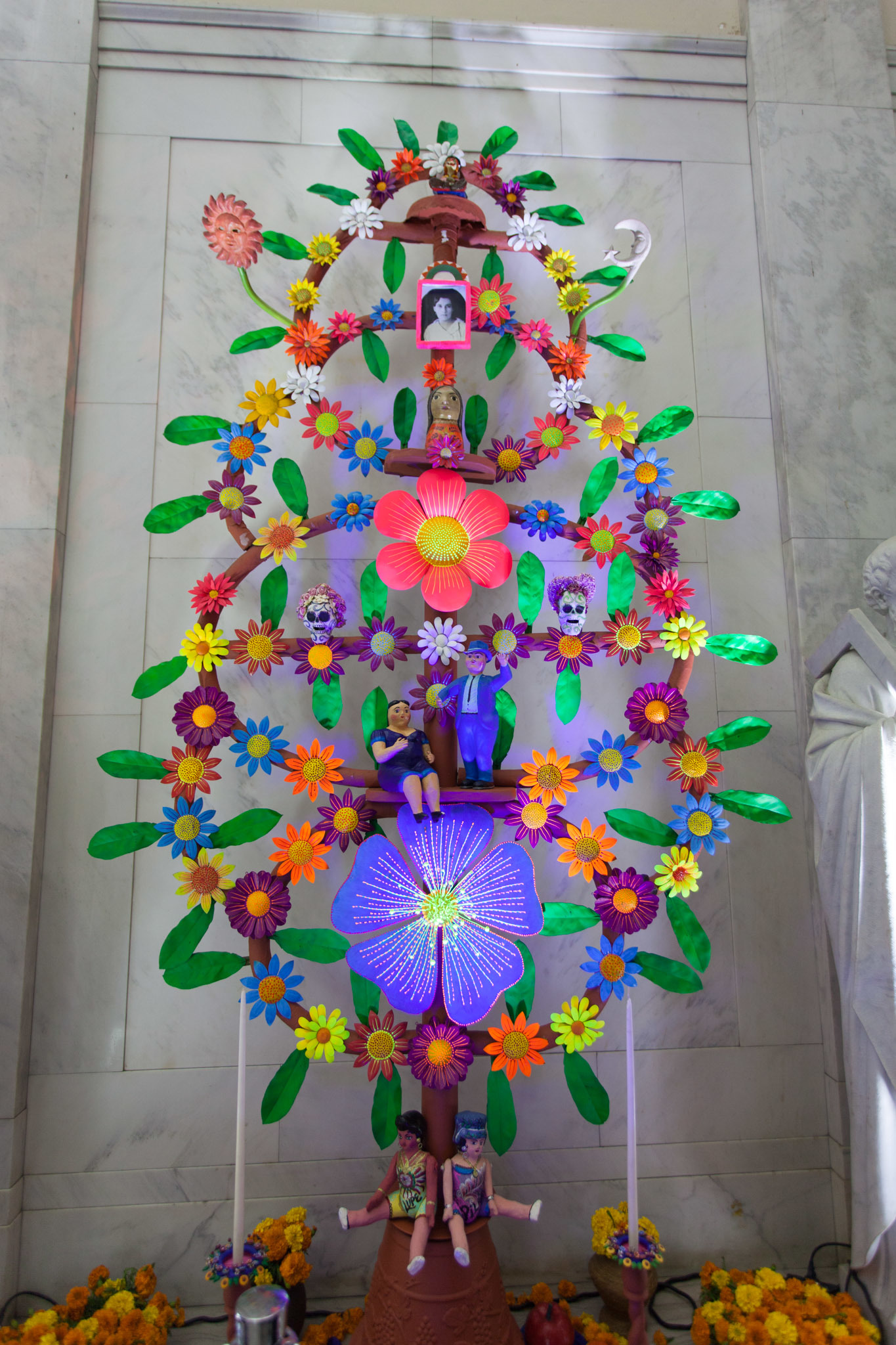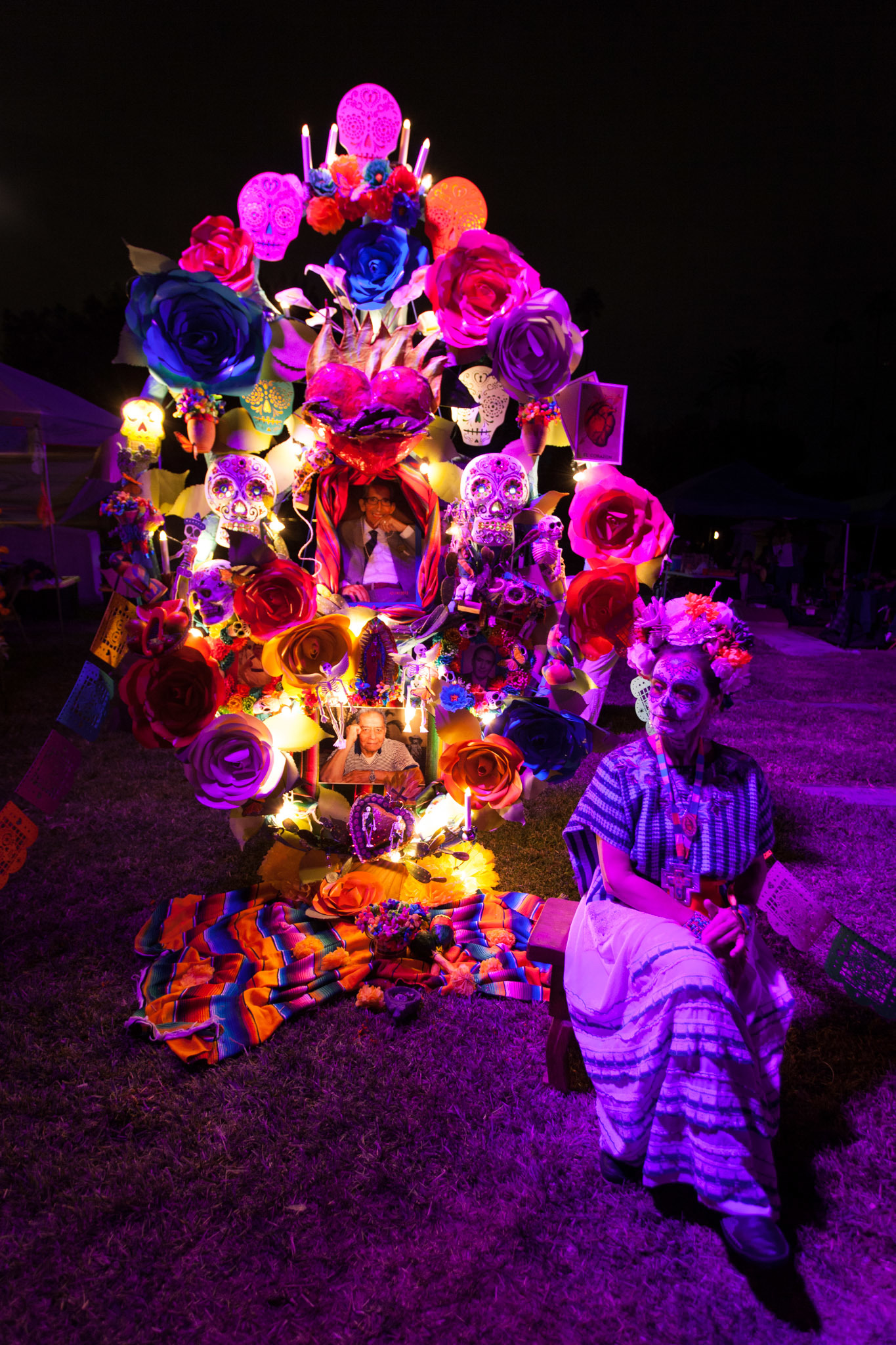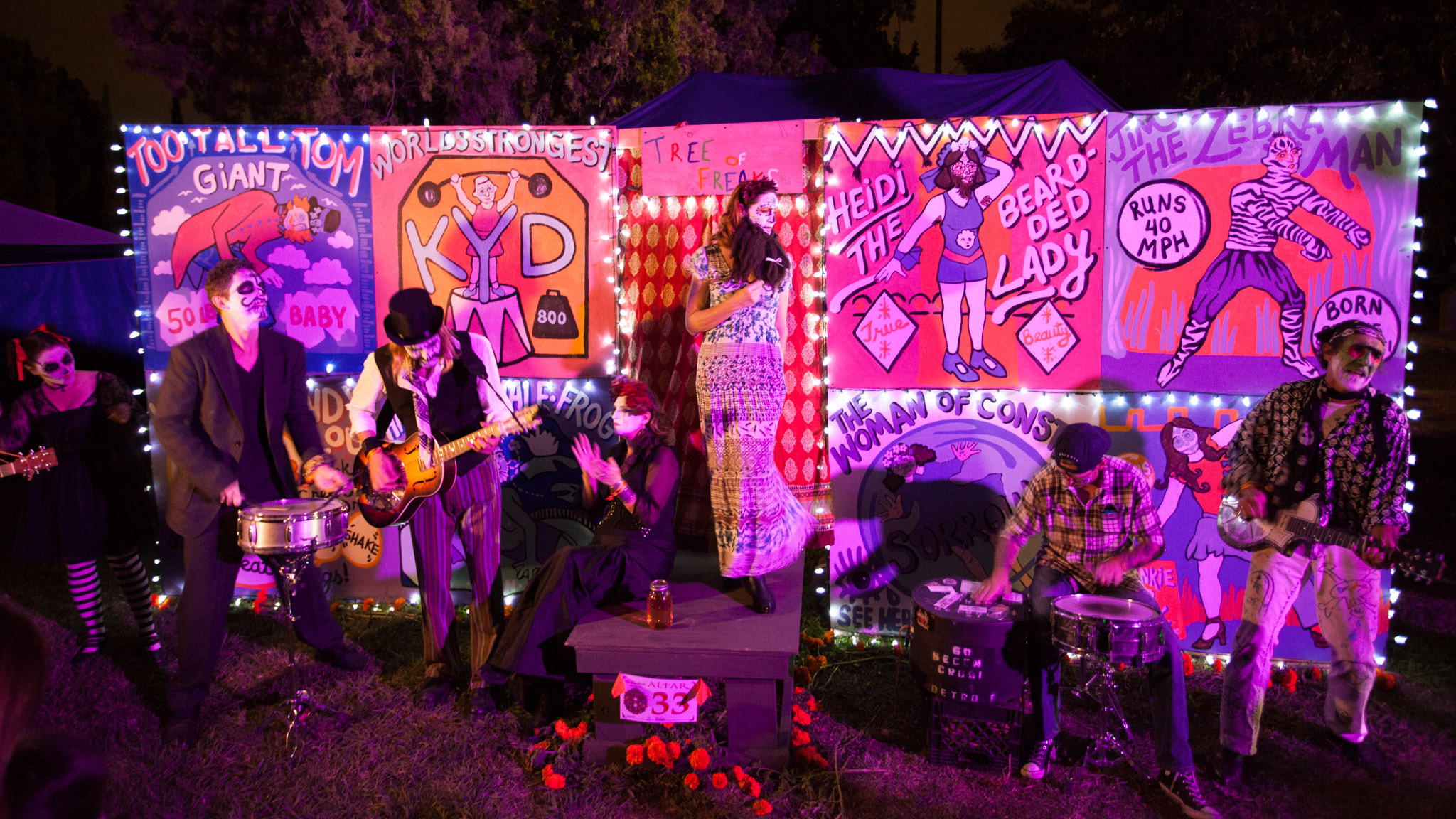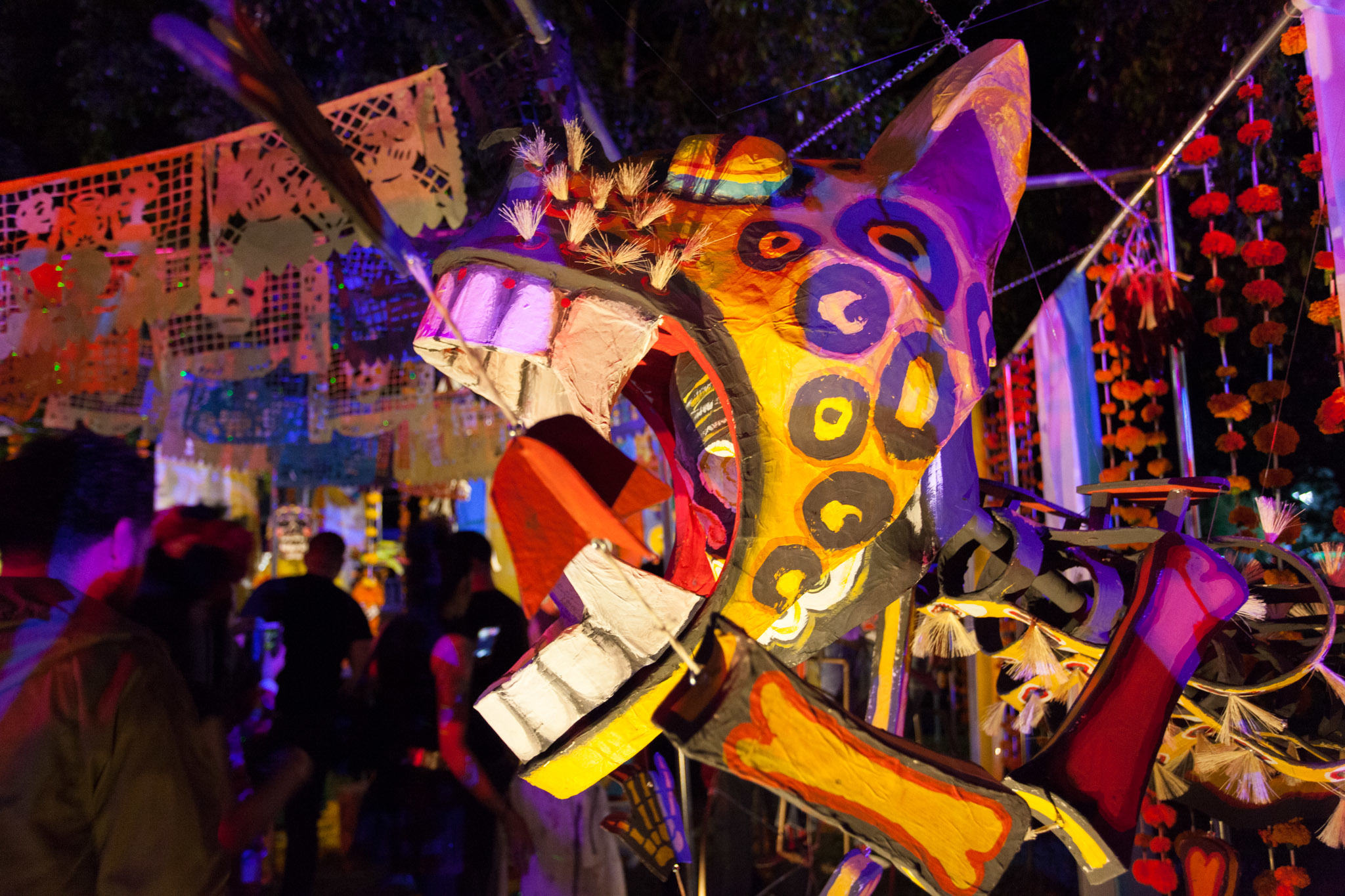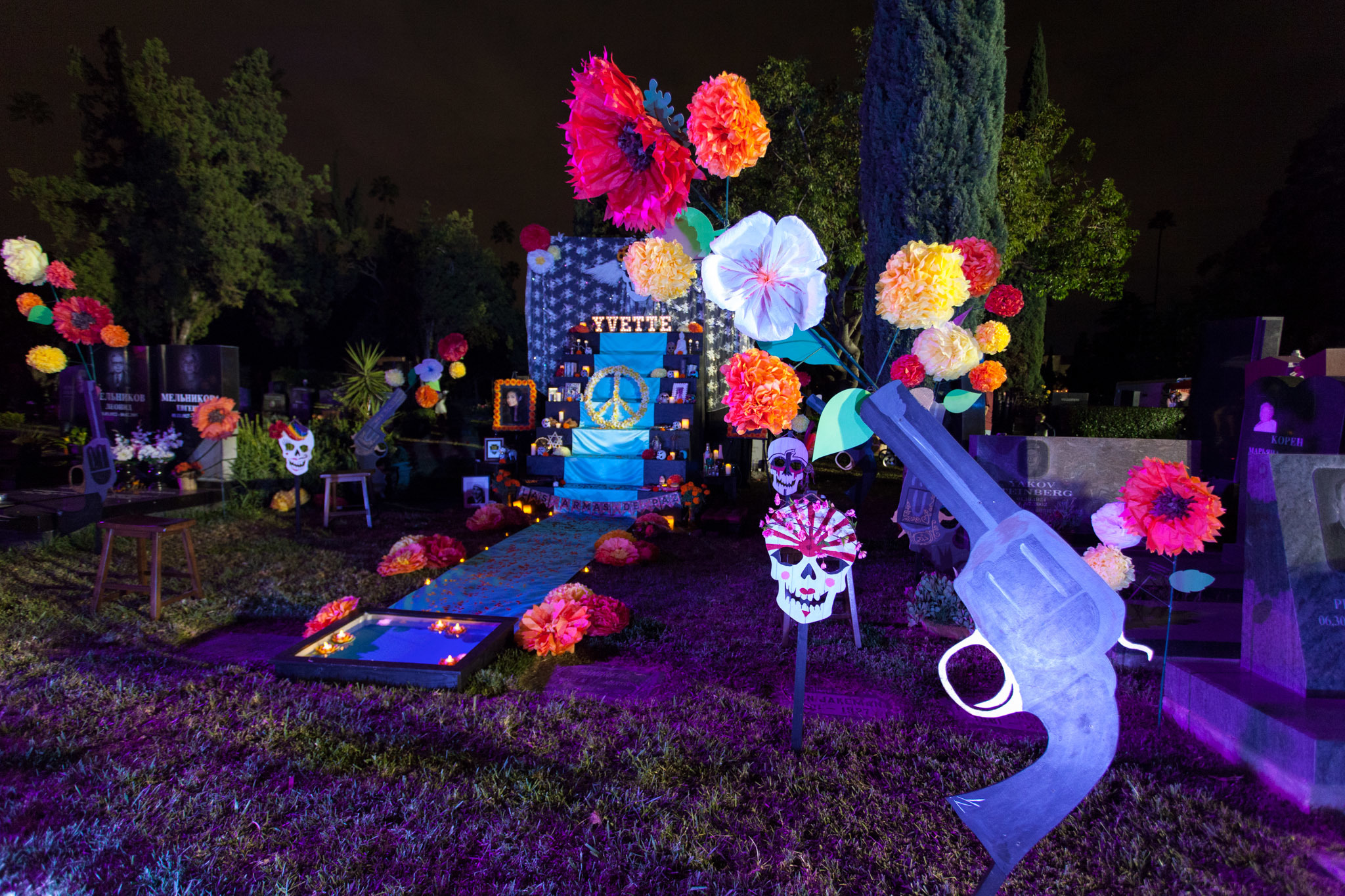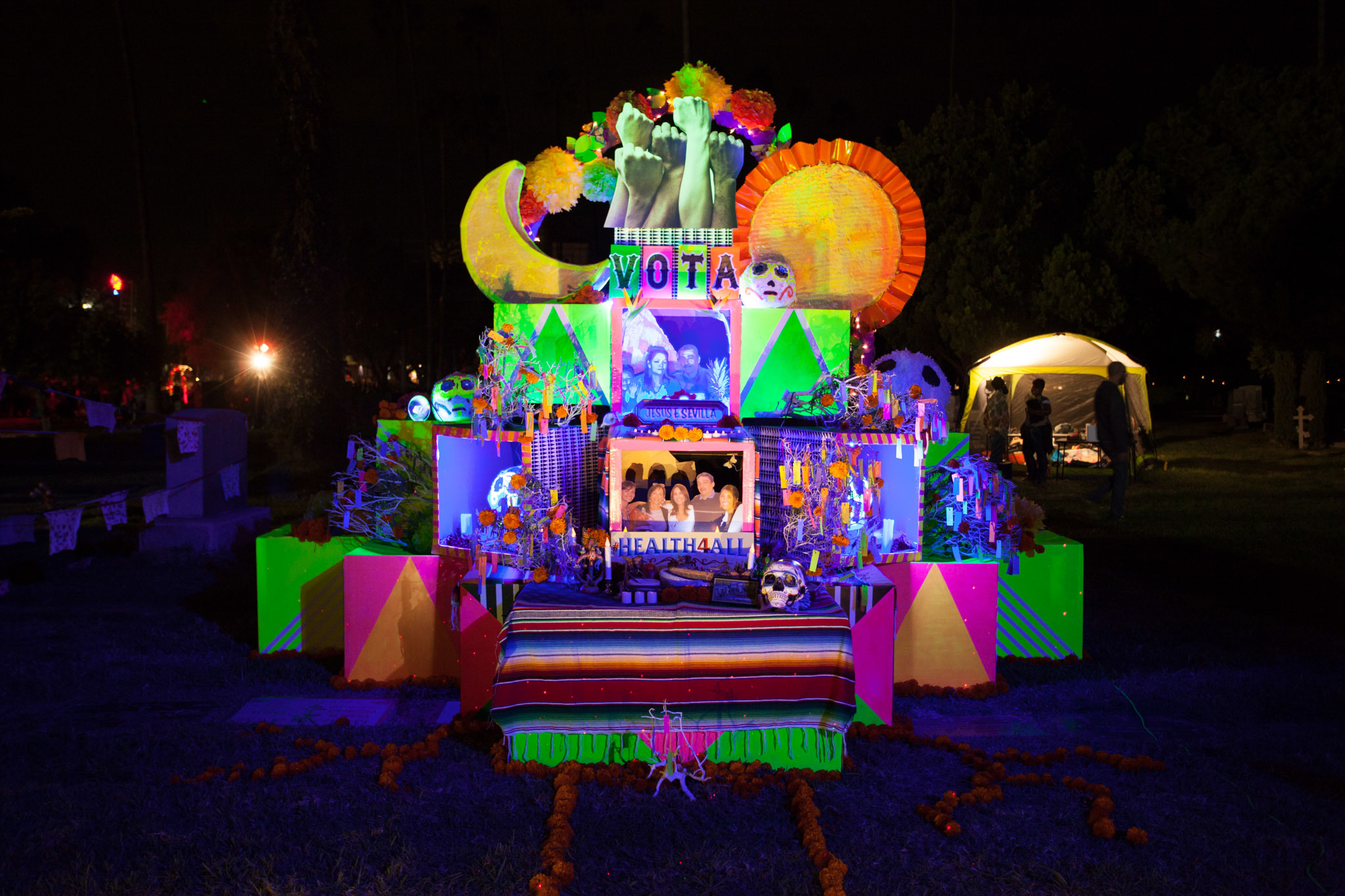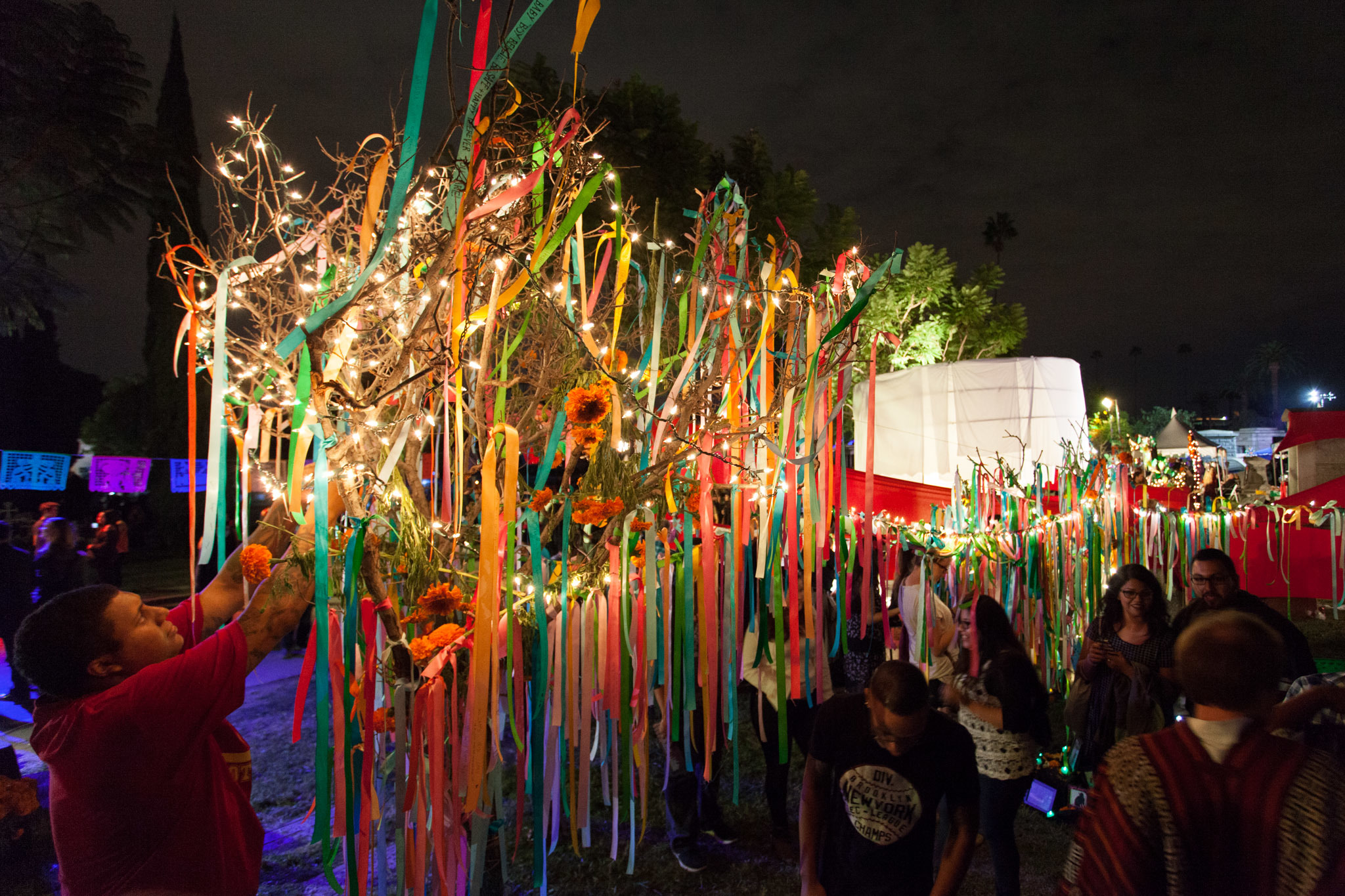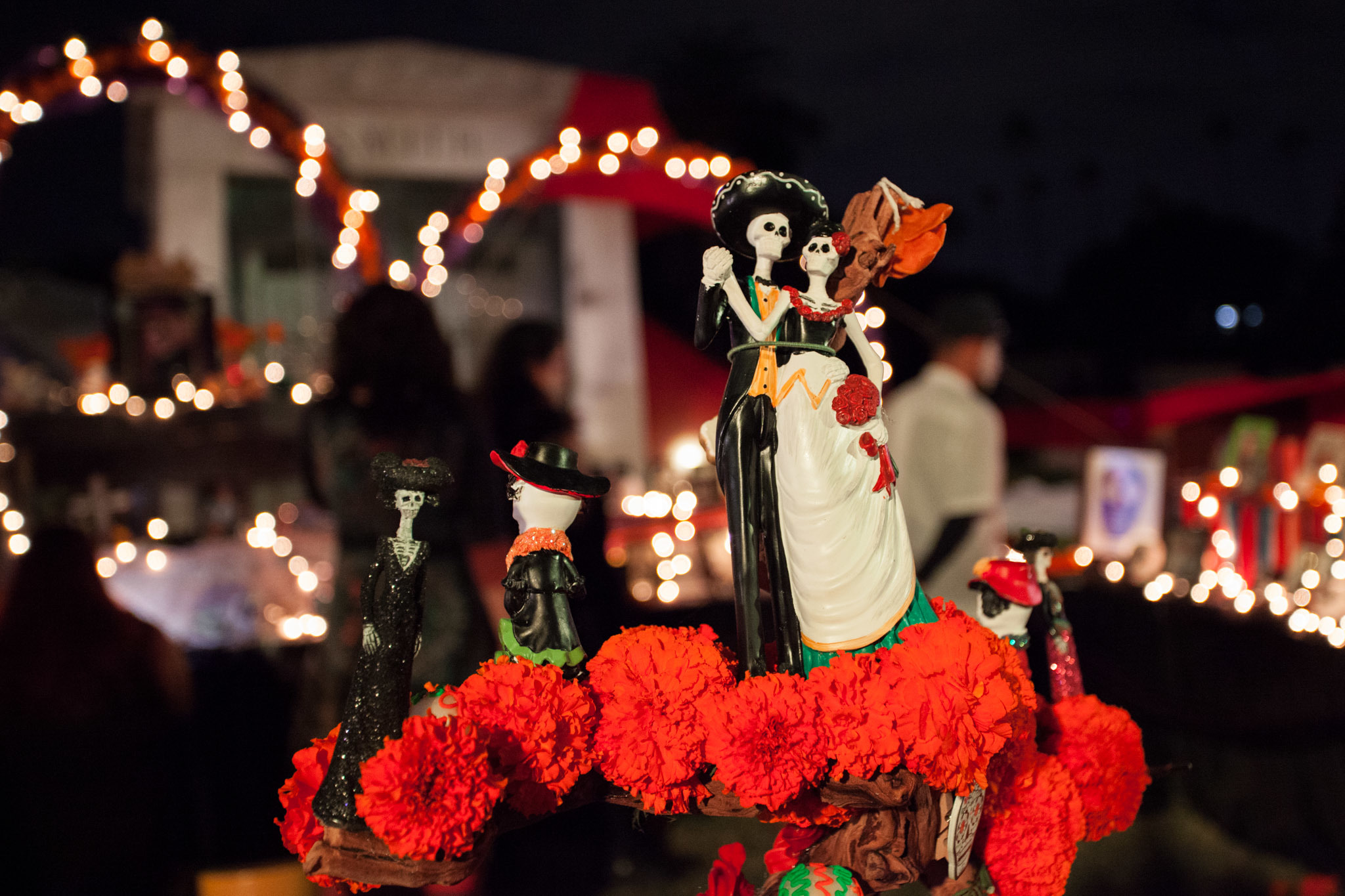 Want more? Sign up here to stay in the know.