For Then and Now, we hunt through the archives of amazing vintage photographs of Los Angeles to find historic images—and then do our best to go out and recreate those same photographs today. We're curious about how far we've come and what's stayed the same in this constantly-changing city we love.
Griffith Park Zoo, 1961
Tucked into a hillside on the edge of the park, the Griffith Park Zoo drew crowds for its exotic tenants such as monkeys, bears and lions. Founded in 1912, the attraction opened with 15 animals and quickly amassed more than 1,000 wild inhabitants. The zoo closed in 1966 due to poor conditions and financial troubles. However, thanks to a multimillion-dollar bond from the city, a new location opened that same year, known today as the Los Angeles Zoo.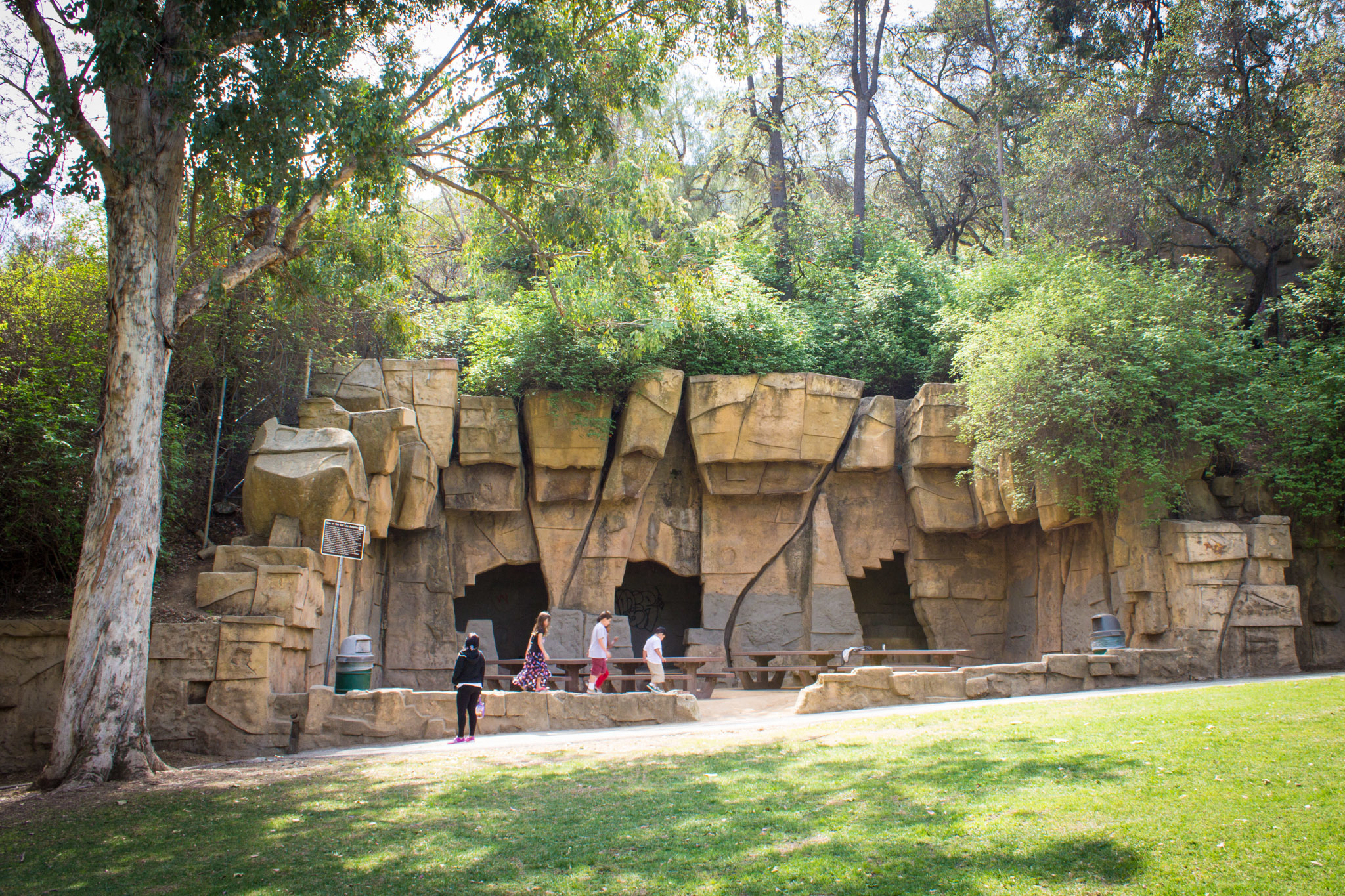 Old Zoo, 2017
The Old Zoo's abandoned, iron-barred enclosures and graffiti-embellished caves are now an eerie highlight on a popular trailhead. Picnic tables and benches within the ruins accommodate those who wish to monkey around after an open-air meal. While the surrounding hills are serene, there's something unsettling about stepping through the all-too-tiny cages where lions once roared.