The future is here and so is that famed galaxy far, far away. Hot on the heels of the new Star Wars the Last Jedi trailer—and can we talk about those adorable porgs?!—tickets are now available for Star Wars: Secrets of the Empire, an otherworldly VR experience coming to Disney's Anaheim and Orlando theme parks this winter.
As of this morning, you can now secure your spot in a space-themed adventure wherein you strap on a VR helmet and fight the empire. While Walt Disney World's opening date is set for December 16 in Disney Springs, we'll sadly have to wait a bit: Disneyland's Downtown Disney location of the Secrets of the Empire attraction won't open until January 5.
But here's a little something to tide us over: along with those $29.95-per-person tickets, the VOID—the location-based VR company that's making it all happen—just released a glimpse into the "hyper-reality" experience. With production by Lucasfilm's ILMxLab, you'll be able to move around and actually smell, touch and feel the digital Star Wars world around you: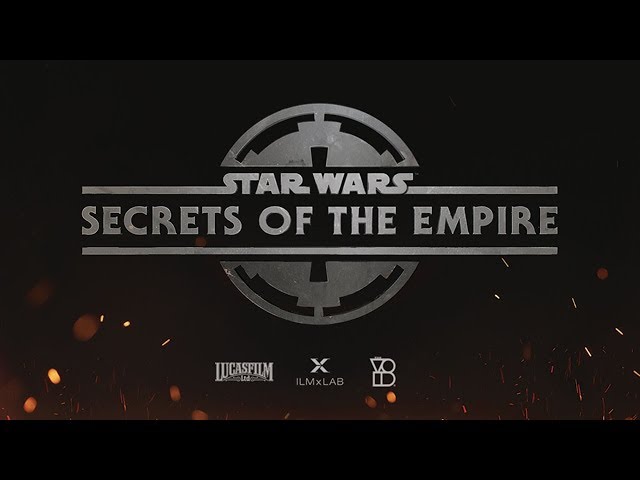 Players can walk freely through a real-life space that's been mapped with a virtual-reality overlay, transforming their surroundings into an immersive and interactive Star Wars universe. There aren't many details regarding the experience's plot just yet, but we know you'll be on a reconnaissance and recovery mission, and if we can infer anything from the trailer, you'll be battling Storm Troopers with the aid of a Droid who looks an awful lot like K-2SO, whom we met in Rogue One. The setting also closely resembles Darth Vader's lava-surrounded castle from the film.
"At the VOID, we combine the magic of illusion, advanced technology and virtual reality to create fully immersive social experiences that take guests to new worlds," says co-founder and CEO Curtis Hickman. "A truly transformative experience is so much more than what you see with your eyes; it's what you hear, feel, touch and even smell. Through the power of The VOID, guests who step into Star Wars: Secrets of the Empire won't just see this world, they'll know that they are part of this amazing story."
Sound familiar? The VOID brought its "hyper-reality" VR experience to New York last summer with Ghostbusters: Dimensions. Given the VOID's track record and the unstoppable cultural juggernaut that is Star Wars, this collaboration seems like a solid new attraction—and that's playing it safe—and one that can only ramp up excitement for Disneyland's Star Wars: Galaxy's Edge section of the park, which is set to open in 2019.
Comments