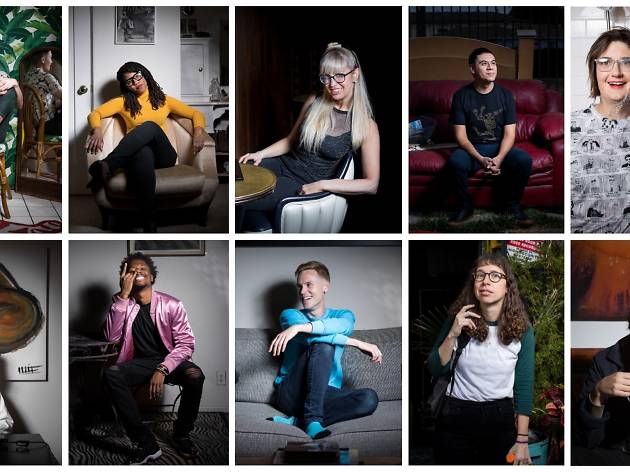 L.A. comedians to watch in 2018
Get to know these up-and-coming L.A. comedians, so you can say you were a fan of the funny way back when
From stage bulbs at the Laugh Factory to clip lamps on ceiling beams in dim Silver Lake bars, Los Angeles is always shining lights on comedians. Although once considered to be a stepchild of the New York scene, Los Angeles' comedy community is now a world-class incubator, churning out tomorrow's marquee talent. With so many performers (whether stand-up, improv, podcast or YouTube stars) and countless and constantly shifting venues, how does a fan locate the best up-and-coming talent? Start here, with our annual list of breaking talent. Wherever these 10 comics go in 2018, the light will follow them.
See our picks perform live during A Night with Time Out L.A.'s Must-See Comedians of 2018.
Photographs by Jakob N. Layman.
L.A. comedians hitting it big this year
See more funny folks live
There's no shortage of cutting-edge comedy throughout L.A.'s famous clubs, from live podcasts at Largo to improv teams at UCB. Keep tabs on your favorite stand-ups or up-and-coming comedians!