Los Angeles movies: 50 films that best capture the essence of LA
From seedy mysteries and Hollywood satires to the bounciest of beach films, we rank the greatest Los Angeles movies of all time, the ones that get it.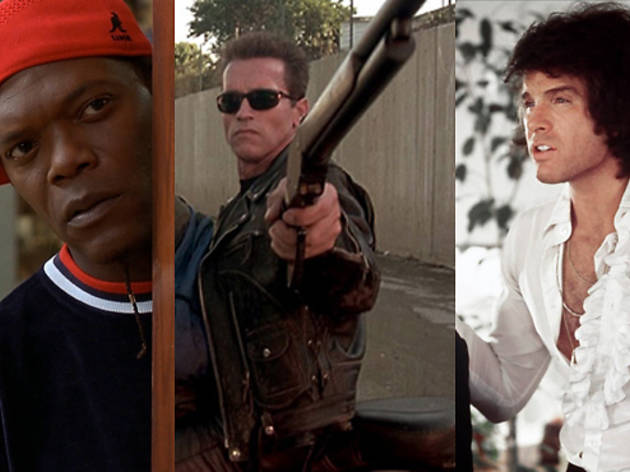 The world knows Los Angeles better than it thinks. Not even counting the many classic satires of Hollywood itself, the vast majority of American-made movies are filmed within the city limits, with the Valley supplying a neighboring every-suburb for all varieties of domestic drama. But which films really nail what it means to live here? Time Out scoured the history of cinema to come up with a ranked list of essential Los Angeles movies—a trove of shady noir villians, sappy romances, sunny comedies and everything in between. (Pardon our occasional cynicism: Hating Los Angeles is definitely a part of loving it.) And please leave your suggestions in the comments box below. We're aware that this subject, like the city itself, is a sprawl. It's time to explore the best (and worst) Los Angeles movies.
50–41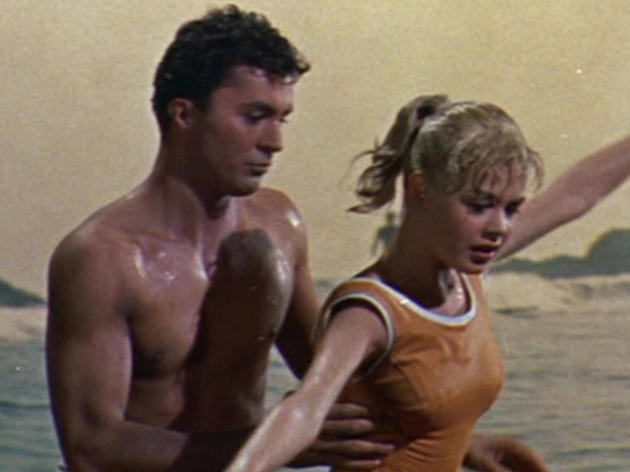 Squeaky-clean SoCal teen Sandra Dee hits the beach, and America gets its first good look at Malibu's surfer culture. This adolescent rom-com didn't just inspire a wave of fun-in-the-sun movies; it would serve as an advertisement for L.A.'s world of tanned bodies and good vibrations.—David Fear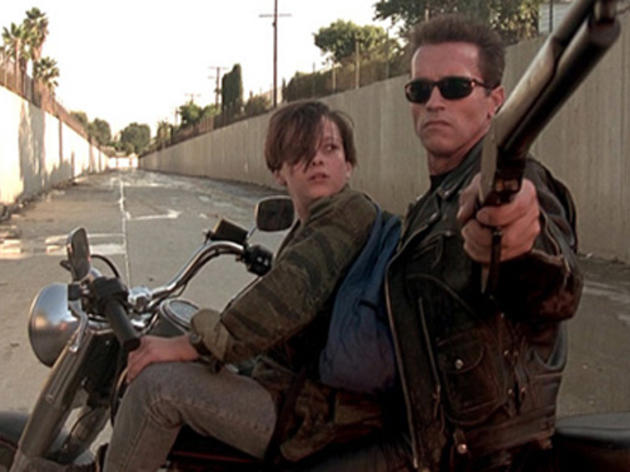 Terminator 2: Judgment Day (1991)
As viewed from Elysian Park, Los Angeles is obliterated in nuclear fire, in one of James Cameron's most nightmarish sequences—Hollywood blockbusting at its darkest. But the director recaptures some municipal goodwill via a landmark chase scene set in the cement waterway of the L.A. River.—Joshua Rothkopf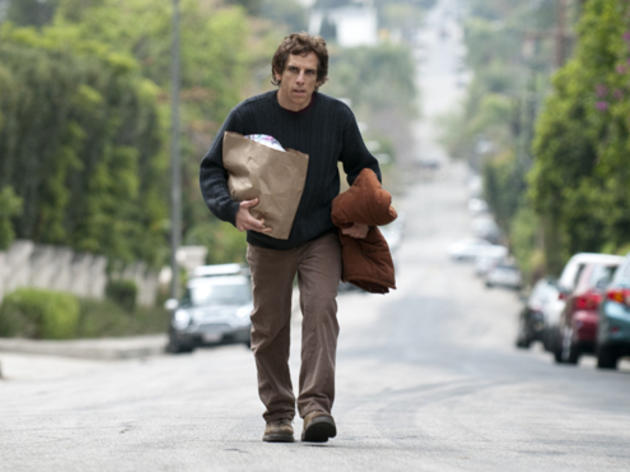 New Yorker Noah Baumbach's movie about a fortysomething failure may seem like it's marinating in East Coast haterade. But its blindingly bright yet perpetually smoggy L.A. perfectly mirrors the mind-set of Ben Stiller's mopey protagonist; few movies have better captured how this beautiful city can seem like one big storm cloud to its losers.—David Fear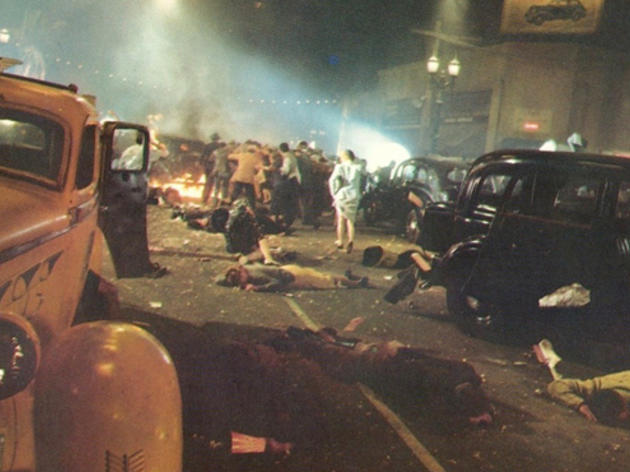 The Day of the Locust (1975)
John Schlesinger's surreal adaptation of Nathanael West's bitter novel turns "Hollywoodland" into a Depression-era hellscape, epitomized by the desperate residents of the San Bernardino Arms: a broken-down vaudevillian, a two-bit actress and a simple man on the edge of psychosis. The most horrifying scene is an apocalyptic movie premiere set at Grauman's Chinese Theatre.—Stephen Garrett
Watch now at Amazon Instant Video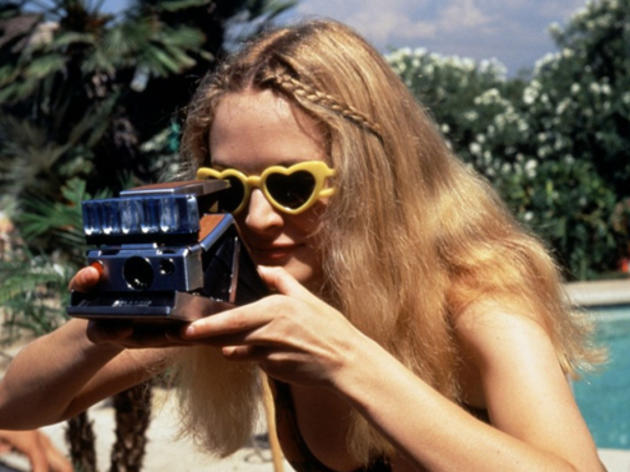 From Reseda's disco palaces to the hot-tub-adorned backyards of West Covina and Van Nuys, Paul Thomas Anderson's supercharged portrait of the porn industry boasts an enviable precision with local details. Dirk Diggler's rise and fall is a distinctly L.A. tale of hedonistic reinvention—an X-rated echo of the mainstream movie business playing out just to the south.—Joshua Rothkopf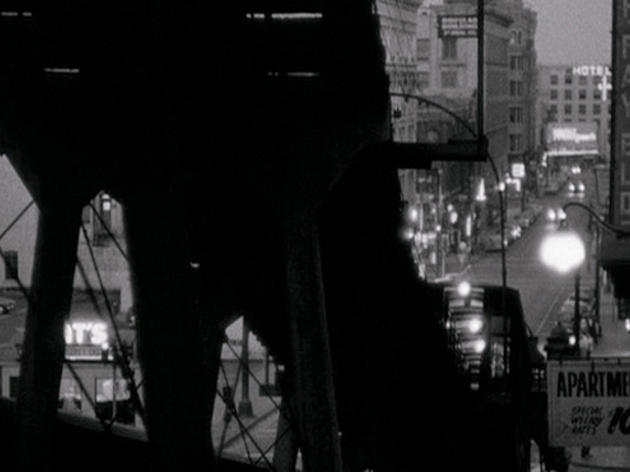 Kent MacKenzie's near-forgotten fugue for the urbanized Native American is a heartbreaking look at the down-and-out denizens of now-razed Bunker Hill, an ethnic enclave and de facto reservation within the city limits. Luscious b&w cinematography (including views of the beloved Angels Flight funicular railway) impart a noir sheen to the nocturnal high jinks and existential dilapidation.—Stephen Garrett
Buy on Amazon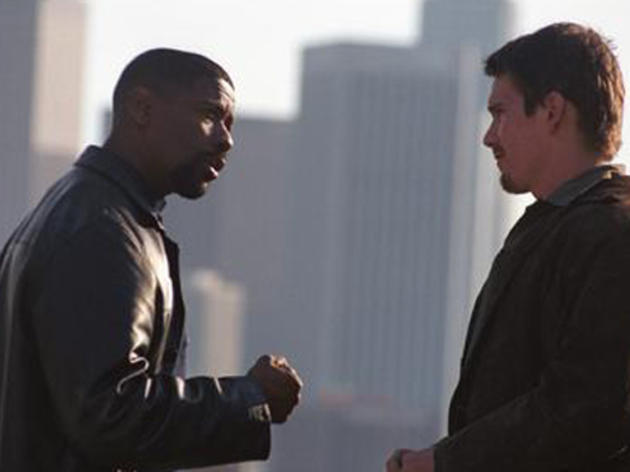 Rogue narc-squad chief Alonzo Harris (Denzel Washington) straddles law enforcement and street justice to ferment his own brew of swaggering vigilantism and wet-beak opportunism, while undercover rookie Jake Hoyt (Ethan Hawke) watches mortified, even as his sleazy superior slips him a PCP-laced joint. The chronically maligned LAPD never looked so demonic (at the movies, at least).—Stephen Garrett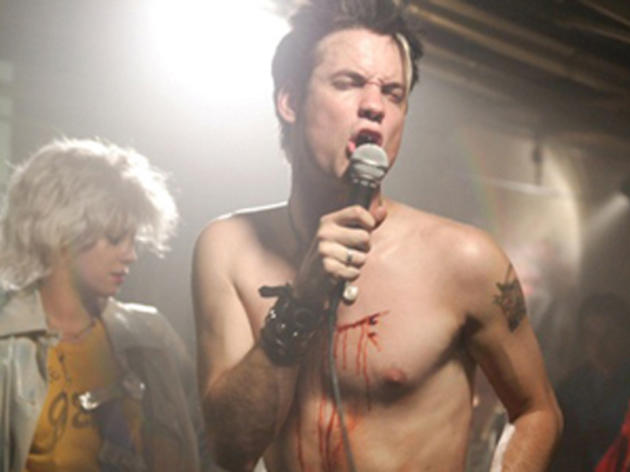 The Decline of Western Civilization (1981)
The definitive record of a crucial moment in the city's musical history, this doc puts you right where the action was, from the dingy church where X practiced to the mosh pit at a Germs show at the Masque. This is L.A. punk, year zero, in all its uncut glory—an '80s time capsule that doubles as a note from the California underground.—David Fear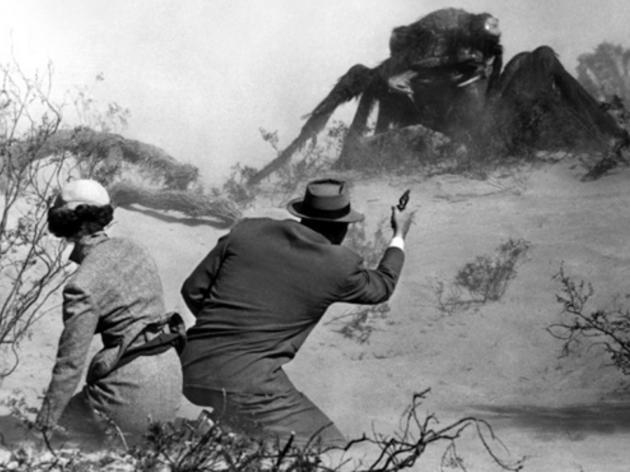 A profoundly influential 1950s fear film, this is the one about giant radioactive ants laying waste to the human population. The gargantuan pests are spawned in New Mexico's A-bomb deserts, but make their way to the sewers of L.A., where soldiers descend (via the Los Angeles River spillway) to do fiery battle.—Joshua Rothkopf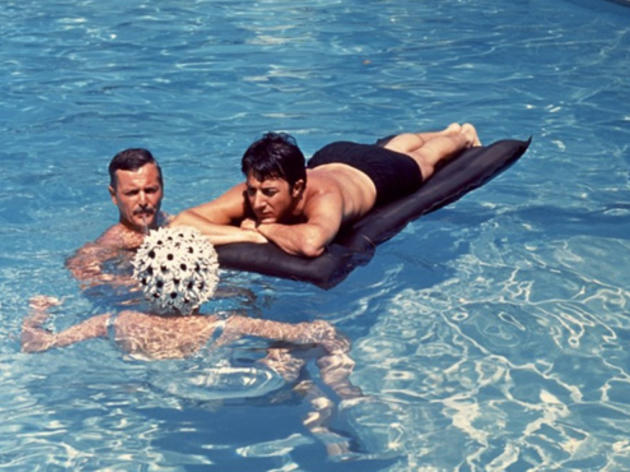 Virginal college grad Benjamin Braddock (Dustin Hoffman) was educated on the East Coast, but it's in L.A. that he gets schooled in the real world. Beverly Hills MILF Mrs. Robinson (Anne Bancroft) tutors him at the Taft—the old Ambassador Hotel—and upends a generation's definition of the California girl.—Stephen Garrett
30–21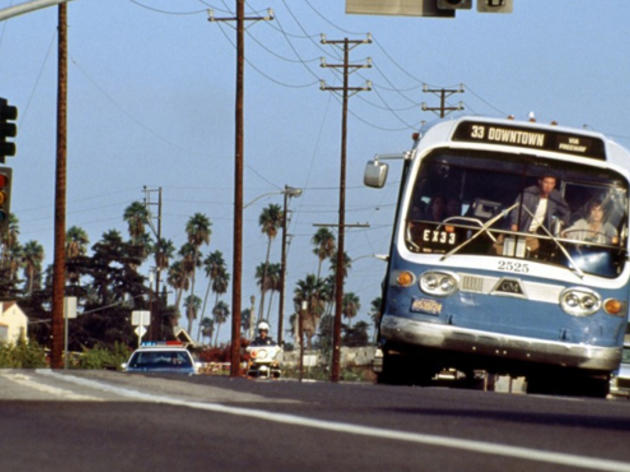 Hero cop Keanu Reeves and plucky passenger Sandra Bullock can't let an explosives-laden bus dip below 50mph (thanks a lot, mad bomber Dennis Hopper) in this relentlessly paced blockbuster. There's tons of barreling-down-the-freeway fun to be had, and many City of Angels institutions—from LAX to Grauman's Chinese Theatre—get in on the action.—Keith Uhlich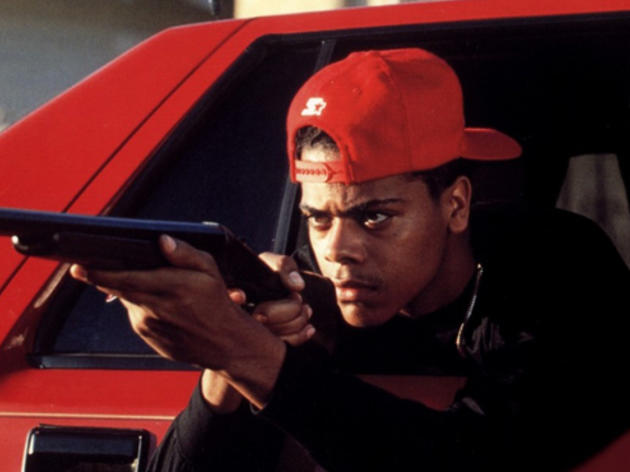 South Central native and USC grad John Singleton gives his own soul-crushing update to the PG-rated delinquency of white-bread classics like American Graffiti. In this sobering coming-of-age film, cruising doesn't lead to pickups but to hit jobs, and getting into college isn't as important as getting out of Compton alive.—Stephen Garrett
Watch now at Amazon Instant Video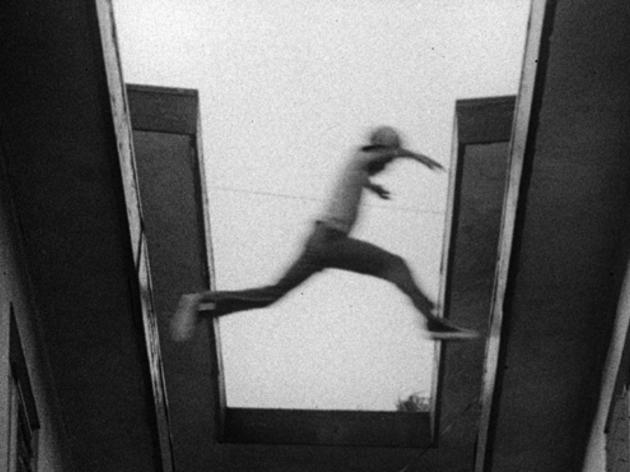 The neighborhood of Watts has never been as poetically rendered as it is in Charles Burnett's iconic indie. Though its shots of the area's riot-scarred streets double as a historical document of the African-American district, it's the way Burnett restores dignity to the community that gives this movie its staying power.—David Fear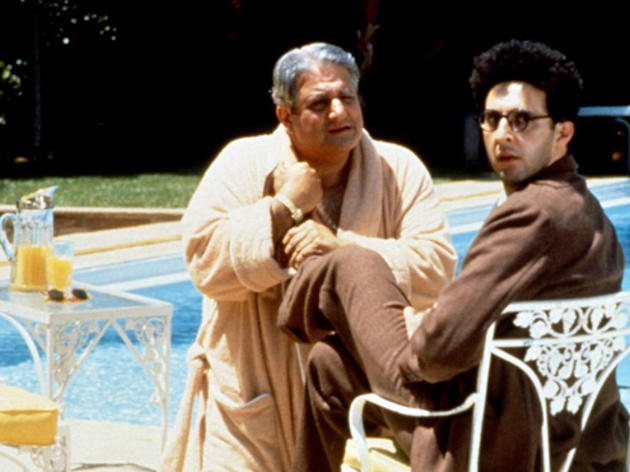 In the Coen brothers' surreal 1940s-set comedy, an Odets-like East Coast playwright reluctantly goes West for a potentially lucrative screenwriting gig ("a wrestling picture!") and gets tangled up in mystery, murder and writer's block. The satire cuts deep: From lowest-common-denominator studio moguls to cynically tough-talking gals to naively idealistic artistes, no California type is let off easy.—Keith Uhlich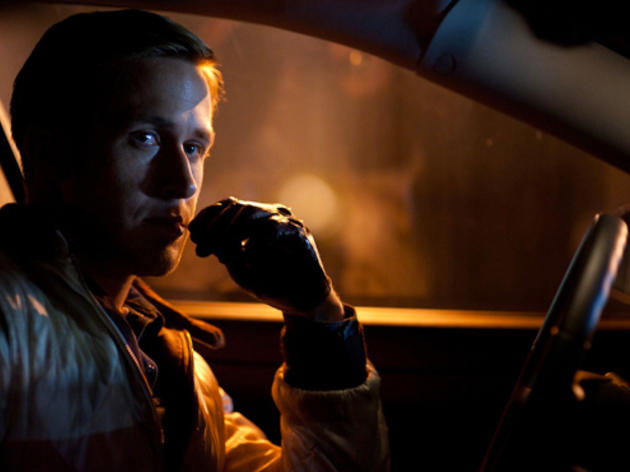 Our most recent entry on this list is, in many ways, a throwback to the neon-lit loner cinema of the 1980s, especially the brooding action pictures of Walter Hill. But Nicolas Winding Refn's situational details are pitch-perfect, from the low-rent body shops and eateries of less-glamorous L.A. to that most recognizable of local activities: late-night cruising.—Joshua Rothkopf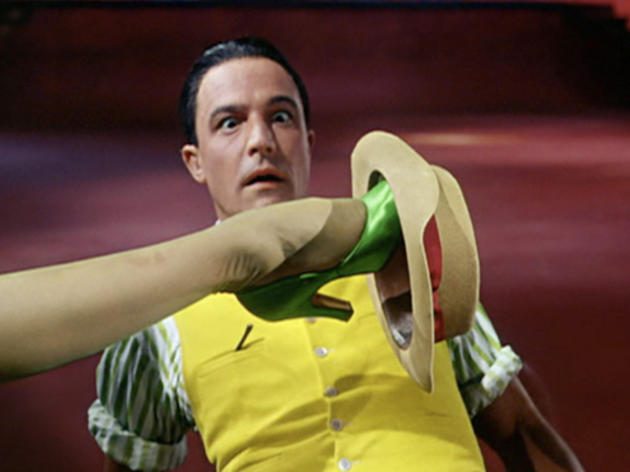 Singin' in the Rain (1952)
The subject of this crown jewel of Hollywood musicals is, unsurprisingly, Tinseltown itself. Gene Kelly plays a silent-movie star making an uneasy transition to sound. His failed screen test is a classic comedy set piece, but it's the giddy, astonishing musical numbers—especially the peerless title love ballad, shot on a two-block-long back-lot set—that will forever mark this as one of La-La Land's creative peaks.—Keith Uhlich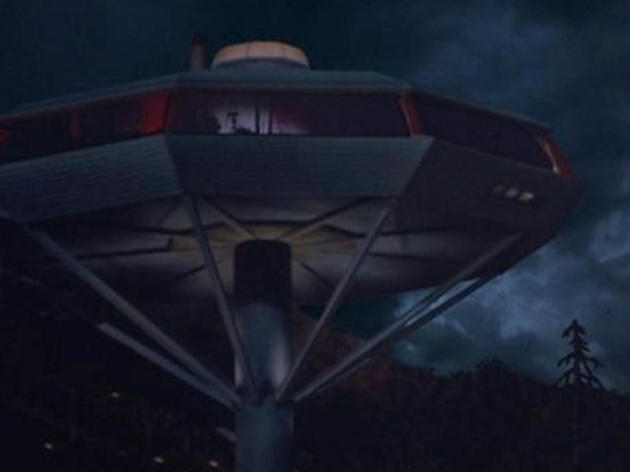 When Brian De Palma decided to update Rear Window, he went sky-high: to the Hollywood Hills' octagonal Chemosphere, an icon of architectural Modernism. In addition to this ominous bachelor pad, the movie visits a surfeit of L.A. landmarks (many of them now gone), such as the beloved Tail o' the Pup hot-dog stand, the swank Rodeo Collection mall and Tower Records.—Joshua Rothkopf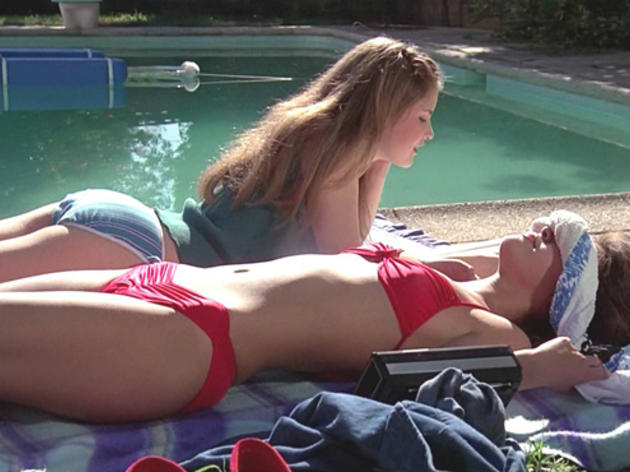 Fast Times at Ridgemont High (1982)
A Valley movie through and through (though never by name), this Cameron Crowe–penned teen comedy gains as much of its authenticity from expert location work as it does from heartfelt coming-of-age performances. There's no actual Ridgemont High School, but the Sherman Oaks Galleria is immortalized, and if you're looking for deflowering spot "the Point," it's a little-league dugout in Encino.—Joshua Rothkopf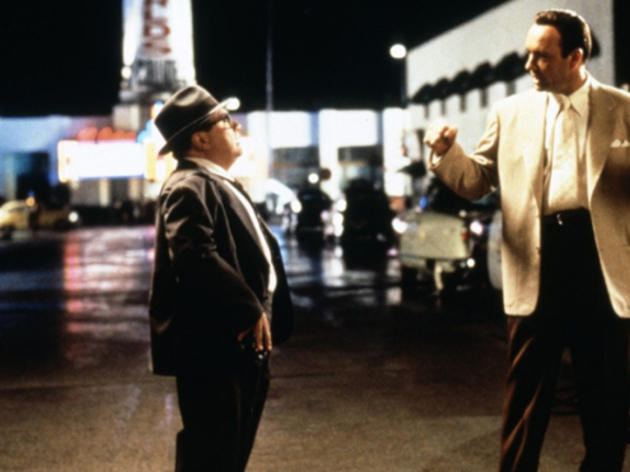 Both a gorgeous throwback to '50s Hollywood tough guys and a piercing comment on the post–Rodney King '90s, Curtis Hanson's tightly wound cop drama runs on the tension between L.A.'s dream-factory mechanics and the sordid reality. It's a place where one could run into a hooker at the Formosa Cafe who looks like Lana Turner—or into the real Turner herself.—David Fear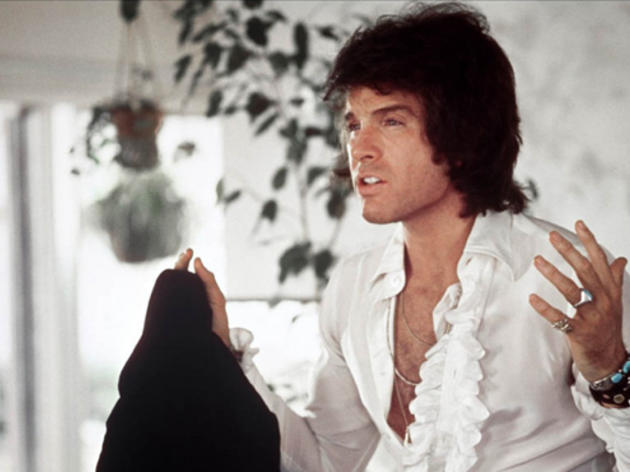 Horndog Beverly Hills hairdresser George (Warren Beatty) frantically motorcycles between a girlfriend (Goldie Hawn), a lover (Lee Grant) and an ex (Julie Christie) on the day that California's Richard Nixon is elected President. Hippie auteur Hal Ashby and scribe Robert Towne turned a jaundiced eye to the flameout of the sexual revolution.—Stephen Garrett
20–11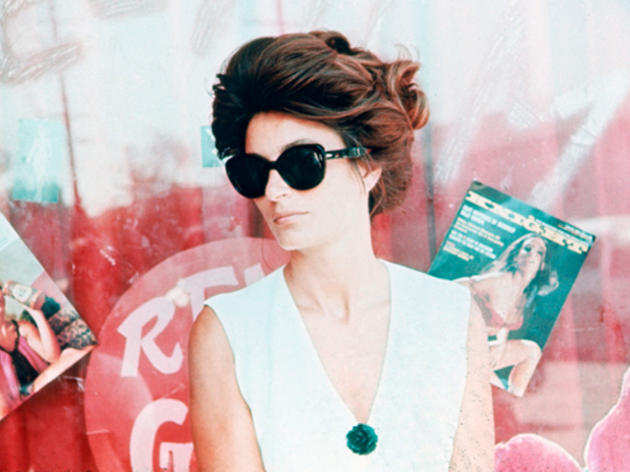 French filmmaker Jacques Demy (The Umbrellas of Cherbourg) brought his inimitable romantic sensibility stateside with this tale of a troubled architect (Gary Lockwood) who has a fateful meeting with an erotic model (Anouk Aimée, reprising her role from the director's Lola). Lockwood wanders gauzy Dockweiler Beach with mesmeric aimlessness, the perfect complement to his character's melancholy longing.—Keith Uhlich
Buy on Amazon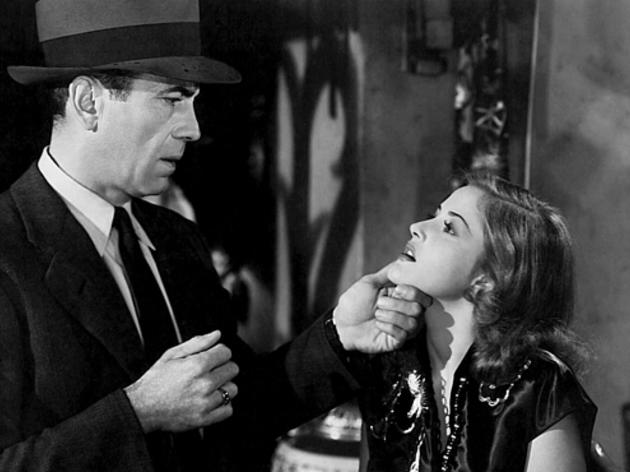 Howard Hawks's sizzling adaptation of Raymond Chandler's mystery novel casts Humphrey Bogart as private dick Philip Marlowe and Lauren Bacall as the alluring dame who assists him. More about atmosphere than plot (and shot entirely on the Warner Bros. back lot), this quintessential noir turns L.A. into an immersive, shadowy dreamscape filled with gun-toting mystery men and goggle-eyed femme fatales.—Keith Uhlich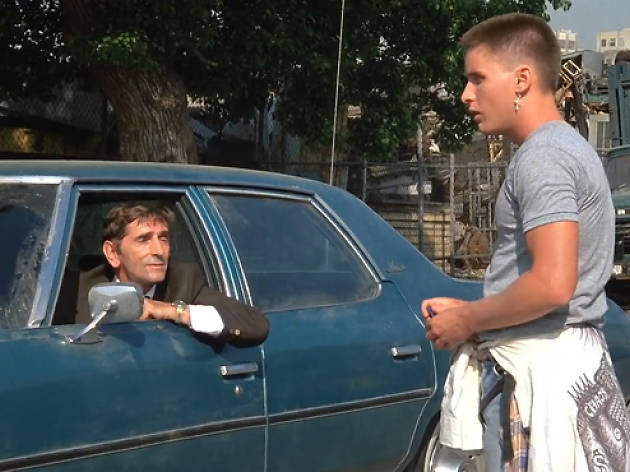 "The more you drive, the less intelligent you are," goes a line of wisdom: Alex Cox's brilliantly bonkers debut is a punk-tinged riff on aliens, generic supermarket products, Scientology, G-men and jaded youth. Its Los Angeles is a town where the automobile is king, but car repossessors rule. The casual lunacy is intoxicating, with a blasé acceptance of anarchy that epitomizes L.A. cool.—Stephen Garrett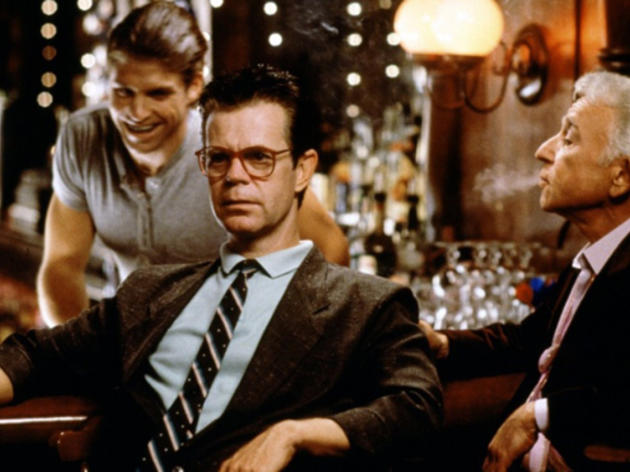 One is the loneliest number in Paul Thomas Anderson's kaleidoscopic fever dream of Valley alienation. A former child prodigy (William H. Macy), a simpleminded cop (John C. Reilly), a despondent trophy wife (Julianne Moore) and a misogynistic motivational speaker (Tom Cruise) are among the emotionally stunted. Respect the cock—so long as it's not raining frogs.—Stephen Garrett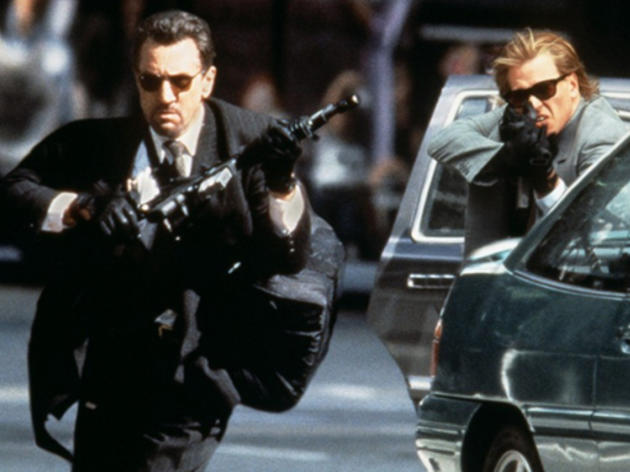 Truthfully, it takes place in Michael Mann country: a cool urban landscape of postmodern interiors bathed in gunmetal-blue twilight. (Few filmmakers have staked out a terrain as stylishly.) That said, the movie's heist centerpiece, spilling out violently onto downtown Flower Street, is undeniably Los Angeles, and one of Hollywood's finest bits of mayhem.—Joshua Rothkopf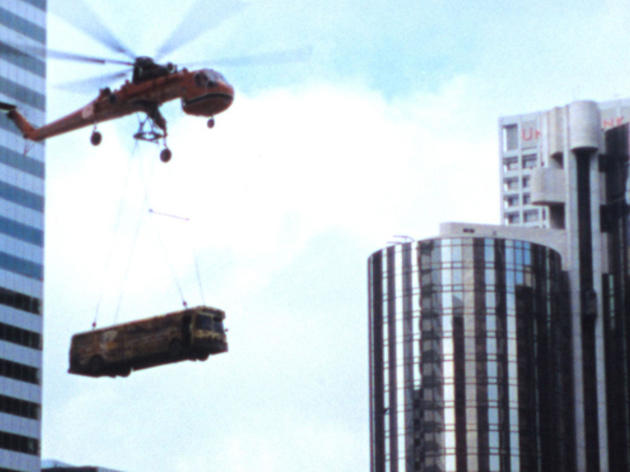 Los Angeles Plays Itself (2003)
Because it's made up almost entirely of clips from other movies, you're never going to be able to rent or purchase this seminal study of the city's onscreen presence (assembled by CalArts film theorist Thom Andersen). But if you ever hear of a public screening, clear your schedule: The connections are humorous, with nods to everything from Female (1933) to Swordfish (2001).—Joshua Rothkopf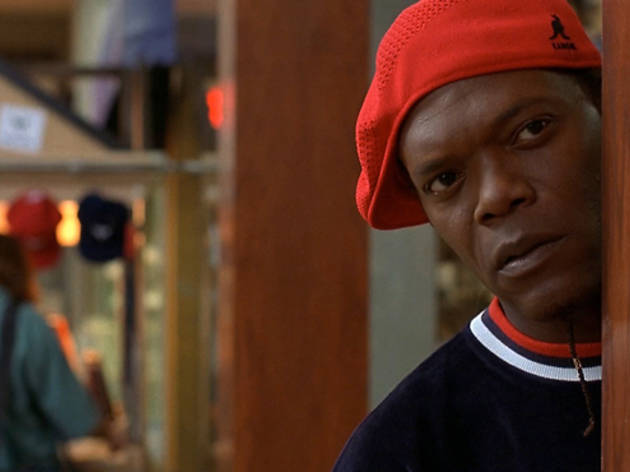 Quentin Tarantino's adaptation of Elmore Leonard's Rum Punch adds the perfect sense of lived-in verisimilitude by grounding it in the less-than-glamorous South Bay region. Shooting in the area's actual dive bars and bail-bond offices, the film offers the kind of pulp-perfect L.A. where career criminals hold court and desperate working-class stiffs concoct escape plans.—David Fear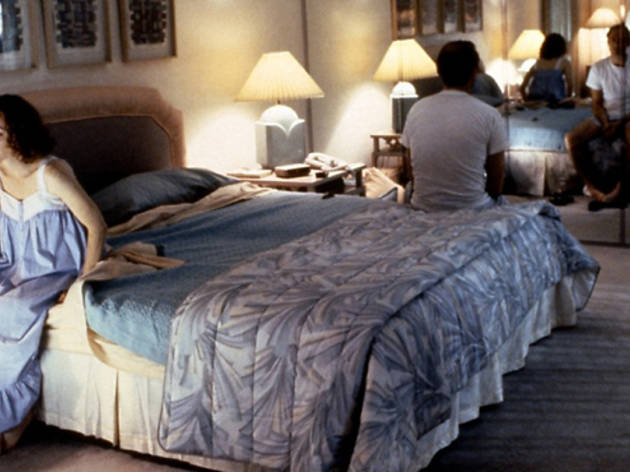 Julianne Moore is an affluent San Fernando Valley housewife who becomes allergic to her environment—literally and figuratively—in Todd Haynes's unsettling character study. The threat of illness is everywhere for this silver-spoon suburbanite who seems to be adversely reacting to everything from the omnipresent Los Angeles smog to her own banal lifestyle. Haynes's tour de force speaks brilliantly to L.A.'s anxiety-inducing influence.—Keith Uhlich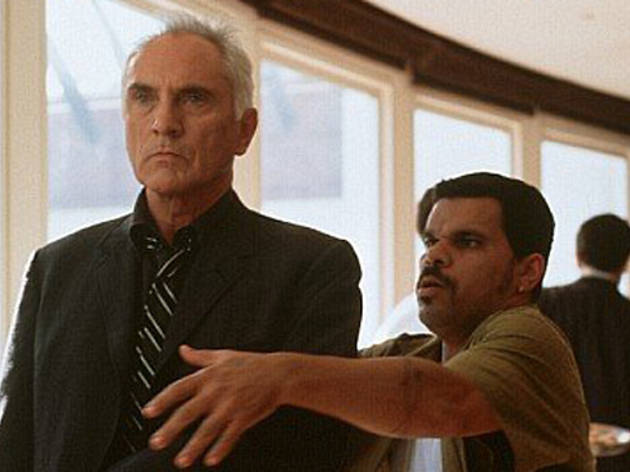 Terence Stamp plays a rugged Brit out of water, an ex-con come to L.A. to avenge his daughter's death in Steven Soderbergh's gloriously time-jumbled thriller. The urban environs are filmed like an existential playground, and costar Luis Guzmán hilariously sums up the town's hazy climate: "You could see the sea out there, if you could see it."—Keith Uhlich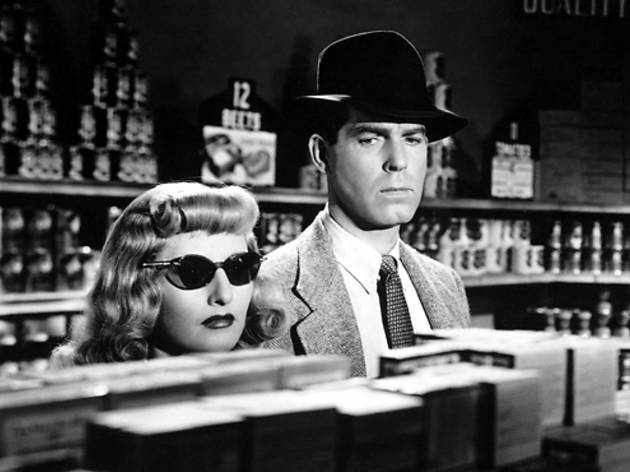 Los Feliz housewife Phyllis Dietrichson (Barbara Stanwyck) seduces insurance salesman Walter Neff (Fred MacMurray) into killing her husband—they stage his death on the train to Palo Alto—and then things get dirty. Directing one of the shadiest film noirs ever made, Billy Wilder bathes his femme fatale in pitch-black sunlight and bad intentions.—Stephen Garrett