The best hotels in Westwood
From upscale retreats to no-frills spots, these Westwood hotels offer a prime location near UCLA and L.A. attractions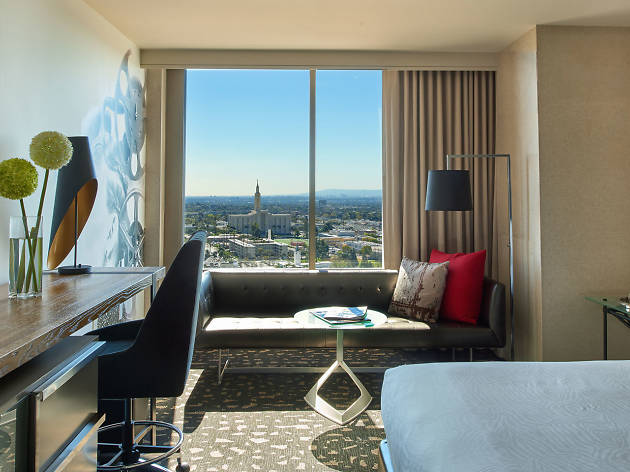 If your L.A. itinerary includes visiting the UCLA campus or exploring L.A.'s Westside, you're in the right place. Westwood hotels promise close proximity to the university's sprawling grounds, plenty of restaurants and shops (both high-end and college-budget friendly), and notable attractions like the Hammer Museum. Plus, the neighborhood is just a short drive away from oceanfront Santa Monica (15 minutes) and lush Beverly Hills (5 to 10 minutes, depending on L.A. traffic). Not to mention, the 405 freeway entrance is right in your backyard if you're looking to venture farther—or back to the airport. From upscale retreats to no-frills lodging, check out our guide to the best Westwood hotels.
The 6 best Westwood hotels
Looking to make the most of your stay?
Westwood and the Spanish-tiled storefronts of Westwood Village are inextricably tied to the UCLA campus, but there are plenty of things to do in Westwood that don't require tuition. Whether you're checking out the area's essential museums, historic movie theaters and hidden gardens or cruising through the stunning estates of Holmby Hills, you'll find plenty of things to do in Westwood.