A guide to Long Beach
Spending time in Long Beach? Get to know the best of the Southern California city, both on and off the waterfront.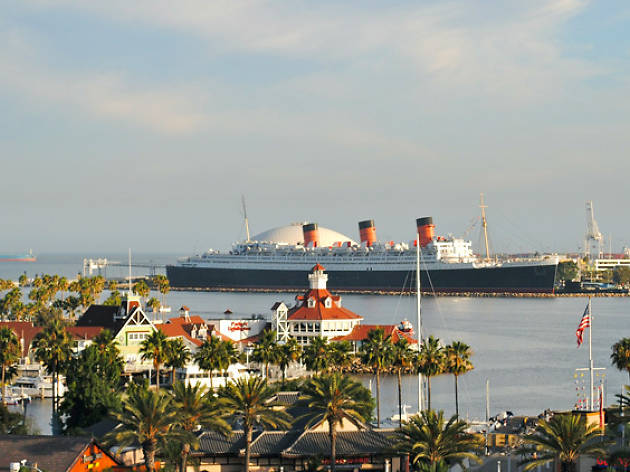 While Southern California is full beach cities, Long Beach is one of the few bona fide urban areas along the water. Explore its humble cityscape and you'll find a revived downtown waterfront, home to the Queen Mary, Aquarium of the Pacific, the Pike and Shoreline Village.
Situated at the mouth of the Los Angeles River atop oil-rich land, Long Beach has long been synonymous with industry. Look out toward the horizon and you'll spot the harbor's towering cranes, part of one of the busiest container ports in the world.
But there's much more to the city than shipping. Hop on the Metro Blue Line or take a drive down the 710 and discover the best of Long Beach, whether you're looking for a plate of fish and chips on your way to Catalina or a dive bar to hole up inside of after the Grand Prix.