The best drive-in theater options in Southern California
There just is nothing quite like a drive-in theater. Lucky for us, Southern California still has several in operation.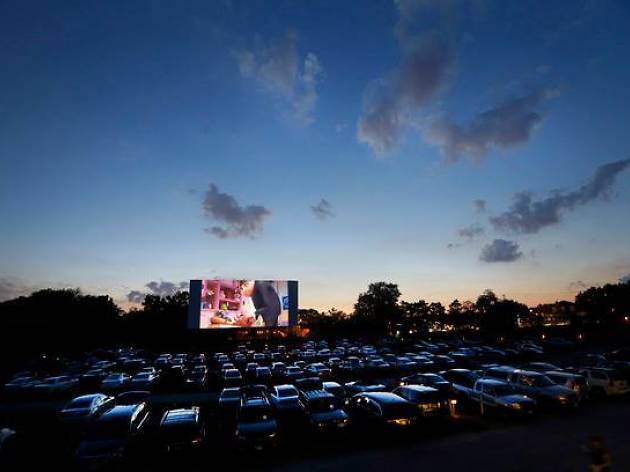 Looking for a fun date idea? Travel back to a simpler time, when going to a movie was a major Friday night activity and most certainly enough to land you a second date. We're not talking about the ArcLight or AMC, or even some of the newer dine-in theaters that have popped up—we're talking about drive-in theaters. Yes, they still exist. In fact, there are a number of drive-in theater options in Southern California that have stayed true to those mid-century ways. Skip the romantic restaurant, pack a picnic or stock up at the snack bar, and enjoy a flick at one of these classic drive-in theater locations. Enjoy your movie!
The best drive-in theaters for movie-watching around L.A.
Looking for a more traditional movie theater?
Whether you're into arthouse, black-and-white, B-movie bonanzas or the most luxurious assigned-seating cinema/cocktail lounge, this city has it all. Here are our picks for the best.