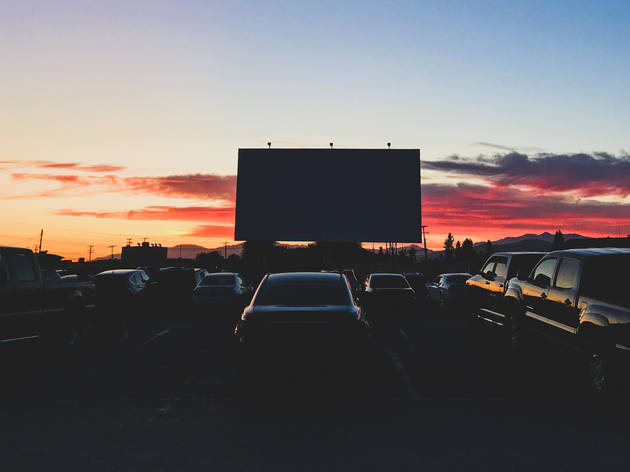 The best drive-in theater options in Southern California
There just is nothing quite like a drive-in theater. Lucky for us, Southern California still has several in operation.
Looking for a fun date idea? Travel back to a simpler time, when going to a movie was a major Friday night activity and most certainly enough to land you a second date. We're not talking about the ArcLight or AMC, or even some of the newer dine-in theaters that have popped up—we're talking about drive-in theaters. Yes, they still exist. In fact, there are a number of drive-in theater options in Southern California that have stayed true to those mid-century ways. Skip the romantic restaurant, pack a picnic or stock up at the snack bar, and enjoy a flick at one of these classic drive-in theater locations. Enjoy your movie!
Drive-ins in Los Angeles have been allowed to resume their screenings—with some adjustments—and almost all of the nearby theaters have reopened. Here's what you need to know.
These are the drive-ins near L.A. that are open right now
Looking for more drive-in screenings?
This summer is all about the (pop-up) drive-in.