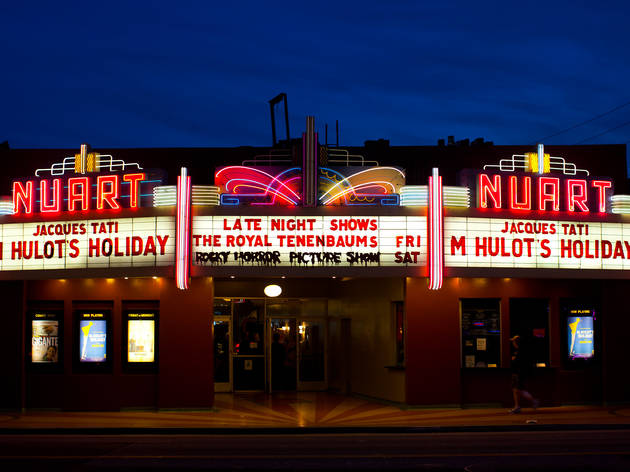 The best movie theaters in Los Angeles
Movie theaters are a dime a dozen here around L.A., but these classic cinemas are a reel above the rest.
Movie theaters were allowed to reopen in L.A. County on March 15, however some cinemas have yet to announce their plans. When they do reopen, here's how the moviegoing experience will be different.
Guys, it's L.A. If Hollywood is the local industry, there's no shortage of places to check out the resulting product. There are movie theaters, screening rooms, DIY projections, outdoor screenings and local film events everywhere. But when you're looking for the best possible place to plant yourself for two hours of cinematic bliss, there are a few spots that rise above the rest. Whether you're into arthouse, black-and-white, B-movie bonanzas or the most luxurious assigned-seating theater/cocktail lounge, this city has it all. Here are our picks for the best movie theaters and classic cinemas L.A. has to offer.
RECOMMENDED: 57 best films about Los Angeles
L.A.'s 13 best movie theaters