EDM music festivals near L.A.
Dance your way through a massive all-night rave at one of these EDM music festivals in and around L.A.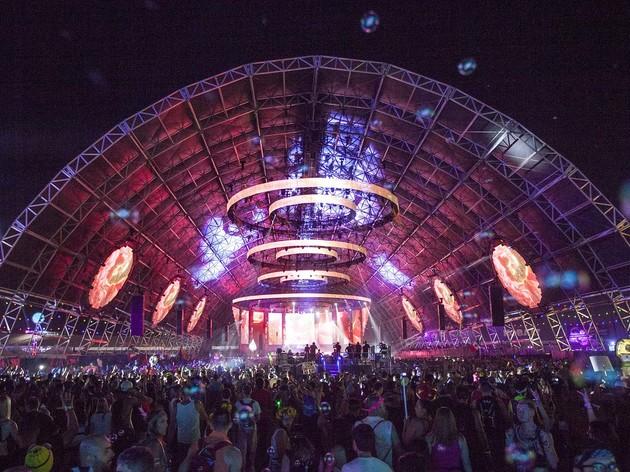 EDM music festivals are like sweaty dance clubs with a bit more Day-Glo, a little less clothing and thousands of newfound friends. Southern California has always maintained a raging rave scene, but with the mainstream rise in dance music, the L.A. area has become a hotbed for big-ticket concerts. From summer music festivals like HARD Summer to New Year's Eve shindigs, here's everything you need to know about EDM music festivals near Los Angeles.
Upcoming EDM music festivals
Looking for more music fests?
Whether a day trip or a Metro ride away, there's no shortage of music festivals near Los Angeles. We're not just talking about summer music festivals either—thanks to Southern California's persistently pleasant climate, we can enjoy outdoor fests nearly year-round. So lace up a comfortable pair of shoes for these music festivals within driving distance of L.A., from free concerts to camping excursions.
Read more