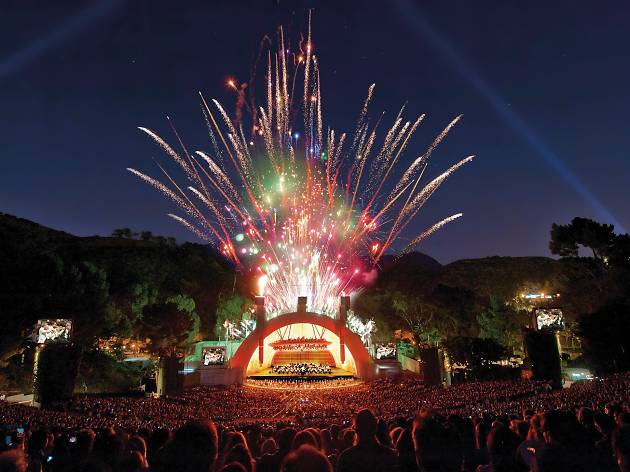 The best concerts in L.A. this July
Check out our calendar of concerts in L.A. to find out which of your favorite bands are performing here this month
July in Los Angeles means the middle of summer, and along with it a season of outdoor concerts. Whether you're looking for local bands or arena-caliber acts, these are the best concerts in L.A. this July.
RECOMMENDED: See more upcoming concerts in L.A.
Concerts in L.A. in July
Harkening back to the days when gigantic acts like Van Halen, Metallica and Scorpions banded together on the Monsters of Rock Tour, contemporary radio-friendly alt-rock titans Green Day, Weezer and Fall Out Boy are joining forces for a co-headlining summer jaunt. Dubbed the Hella Mega Tour, the triple-threat bill comes on the heels of new albums from Green Day and Weezer (Father of All… and Van Weezer, respectively) and a fresh greatest hits compilation from Fall Out Boy.