The best concerts in L.A. this October
Check out our calendar of concerts in L.A. to find out which of your favorite bands and artists are performing here this month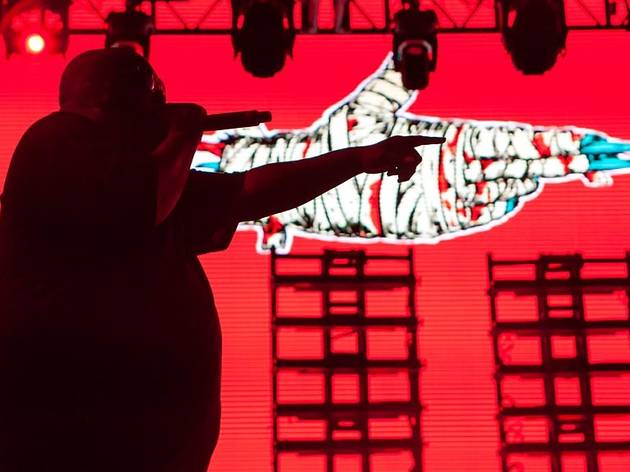 Concerts in L.A. this October
Music, Rock and indie
Hollywood Bowl, Hollywood
Vampire Weekend aren't phoneys. Firstly, they chose their name before the whole prepubescent Twilight craze kicked off. What's more, they all studied musicology, making them that rare thing on today's rock scene: a band who know their shit. Their music, a hybrid of pop, rock and South African influences which they've dubbed 'Upper West Side Soweto', certainly reveals a careful craft and intelligence. See them play the Bowl in support of their latest record, Father of the Bride.
Music, Music festivals
Lake Perris State Recreation Area, Inland Empire
Desert Daze is your antidote to the typical desert gathering (think a noisier, more indie lineup than Coachella and less dirt than Burning Man). Though it's close enough to L.A. to go just for the day, the fest caters to campers with easy access to hiking trails and a bazaar of mystics and wanderers. The fest announces its lineup in phases, and first up is Stereolab. The October fest will mark the first U.S. performance in 11 years for the krautrock-meets-lounge pop legends. Expect more lineup additions to be announced later this month (for reference, last year's lineup included (Tame Impala, My Bloody Valentine, Death Grips and Ty Segall). Early bird tickets are on sale now for $199. Desert Daze returns to Lake Perris State Recreation Area from October 10 to 13. The Riverside County location proved problematic during last year's move to the less desert-y venue: Attendees waited upwards of two hours in traffic just to park on the first day, while Tama Impala's headlining set was canceled 15 minutes in due to lightning—leaving concertgoers and campers scrambling for shelter, and plagued by spotty cell reception. In response, festival organizers say they'll be working to streamline the parking and check-in process, plus working to boost cell signals in the area.
Music, Rock and indie
Hollywood Bowl, Hollywood
The Who—that is, Pete Townshend, Roger Daltrey, some other musicians and two very prominent ghosts—come to town on their "Moving On!" tour. Despite the name, though, this isn't a farewell scenario; instead, the band is pegging this as a new chapter, with their first new album in over a decade due out as well. See them during a pair of orchestra-backed shows at the Hollywood Bowl.
See more upcoming concerts in L.A.
More to explore